International Market Centers (IMC) announced that seven relocating, expanding and renewing tenants are showing in its Main Street Properties for Fall 2019 High Point Market, running Oct. 19-23 in High Point, N.C. Located in the heart of High Point Market, the Main...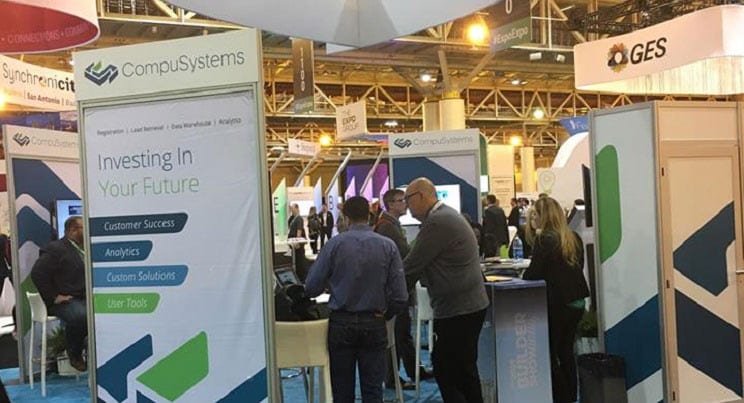 The Hearth, Patio & Barbecue Association (HPBA) has renewed its contract with CompuSystems, which will provide registration, analytics and lead management services for its HPBExpo shows through 2022. HPBA represents and provides professional member services and...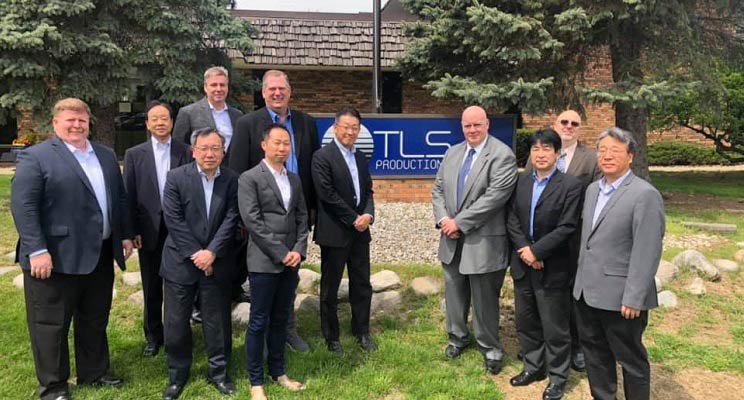 TLS Productions is inviting industry professionals to its sixth annual open house and new product showcase to be held Friday, Sept. 27, 3-9 p.m., at 7350 Eastgate, Suite 160, in Henderson. Ann Arbor, Mich.-based TLS Productions, specializing in lighting, rigging and...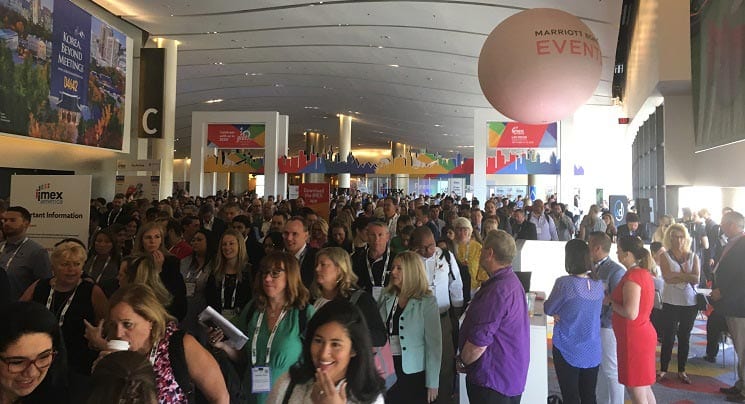 Las Vegas' visionary efforts to maintain its reputation as the most desirable destination for business travel was proudly on display for thousands of the world's leading meeting and event planners during the most successful IMEX America in history. The event is billed...
On Aug. 20, The Las Vegas Convention and Visitors Authority celebrated a tremendous milestone in the progress of its 1.4 million-square-foot expansion as the final beam was hoisted above the 600,000-square-foot exhibit hall of the facility. Some 800 tradesmen and...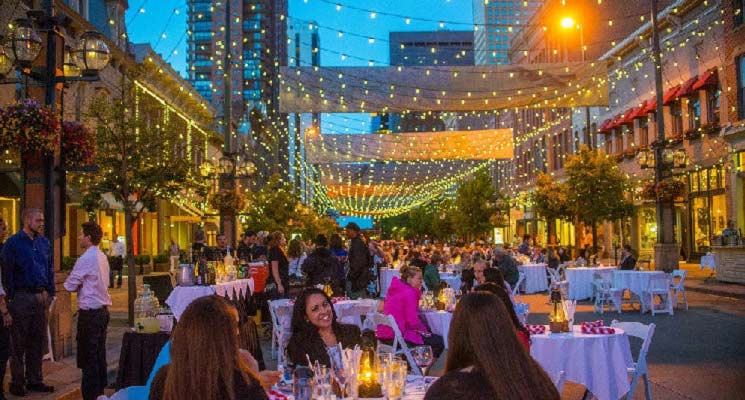 Denver's Old West History Lives On by Jeanne Brei Denver is ranked as the fourth most walkable downtown in the nation but you can still ride the free shuttle bus on the 16th Street Mall—home to some of the most popular places to visit in Denver, like Union Station,...
read more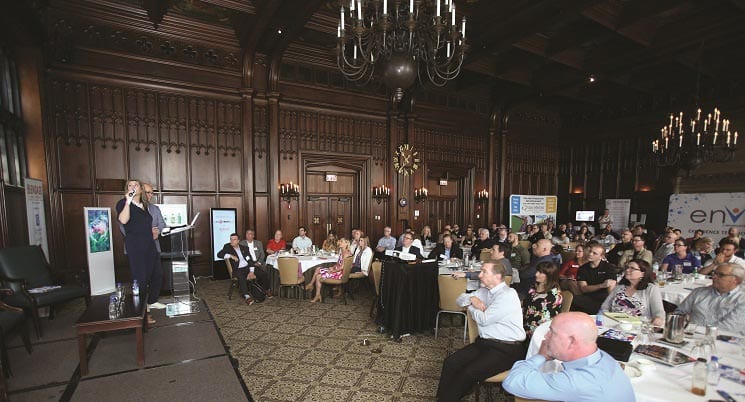 From Engage to Golf, Poker, Baseball & Bowling by Jeanne Brei It began with the return of the mid-year Engage conference (pictured above; photo credit Oscar & Associates), which debuted to great success last year and returned this year to the legendary...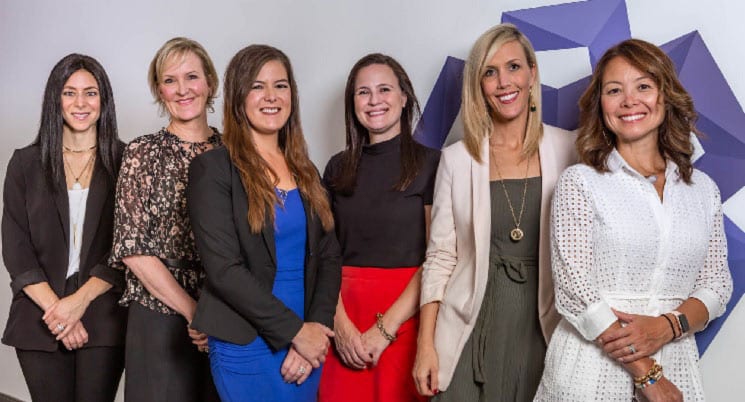 (Pictured L-R: Michelle Karol, Jo Ann Miller Marshall, Jenna Henderson, Elizabeth Moss, Caron Stover and Priscila Gilburg) International Market Centers has announced that Elizabeth Moss, a 17-year industry veteran, has joined the Las Vegas Market tradeshow leasing...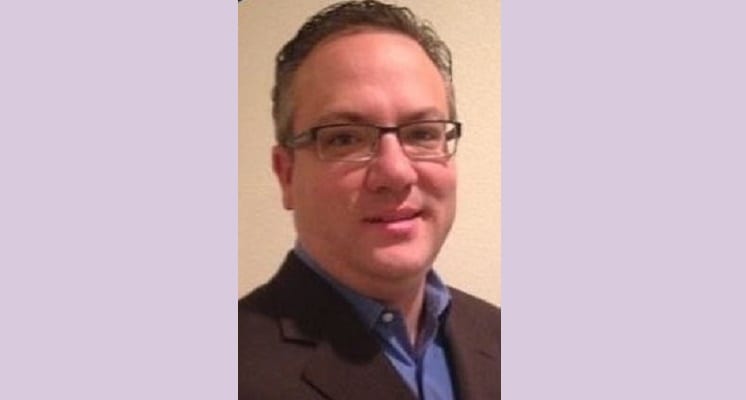 (Pictured above: National Account Manager Ronnie Hynes) Milestone Equipment Holdings, a national leader in transportation equipment leasing, announced the hiring of three national account managers to continue driving the growth of its Mobile Warehousing and Storage...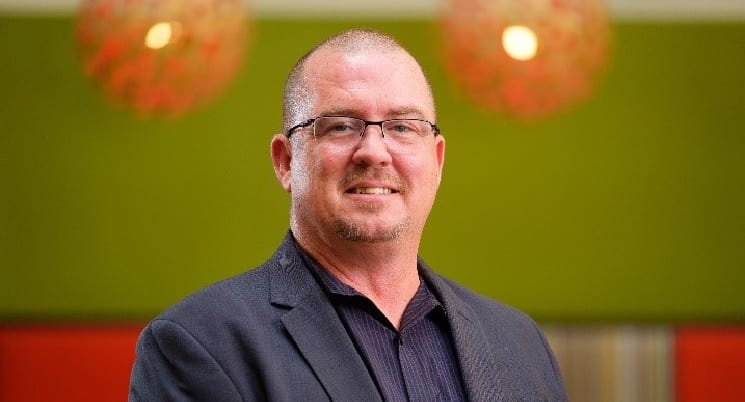 Lake Forest, Ill.-based Sho-Link Inc., a premier installation and dismantle service company, has promoted Rob West to vice president of operations. Working closely with the regional managers he oversees, West is responsible for all direct city management for Sho-Link...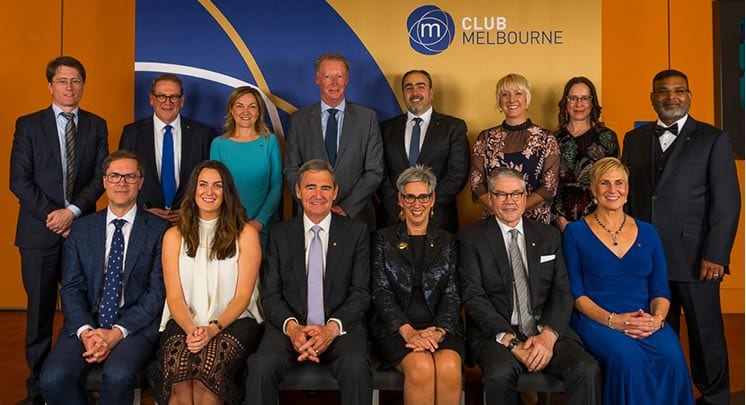 (Pictured top row (L-R): Dr. Joseph Doyle (2019 Fellow), Professor Simon Crowe, Ms. Mary Lawson, Mr. Peter King (MCEC CEO), Dr. Attilio Pigneri, Ms. Lorraine Chiroiu, Associate Professor Anna Boltong, Associate Professor Zaffar Sadiq. Bottom row (L-R): Professor Luk...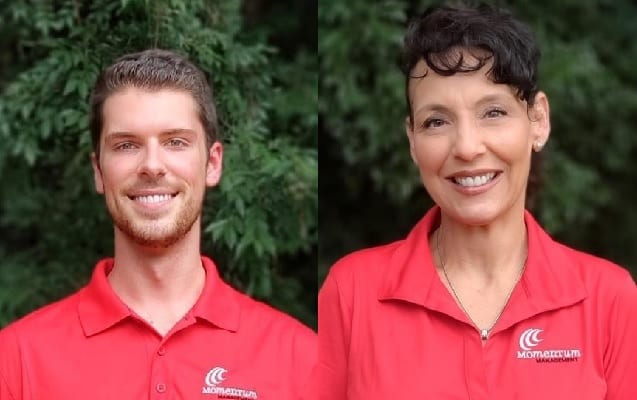 Momentum Management, one of the premier labor services companies in the U.S., is proud to announce the addition of a new account manager to the sales team led by Glen Ruggiero.  Adam Heffner (pictured left) joins Momentum Management with a degree from Kennesaw State...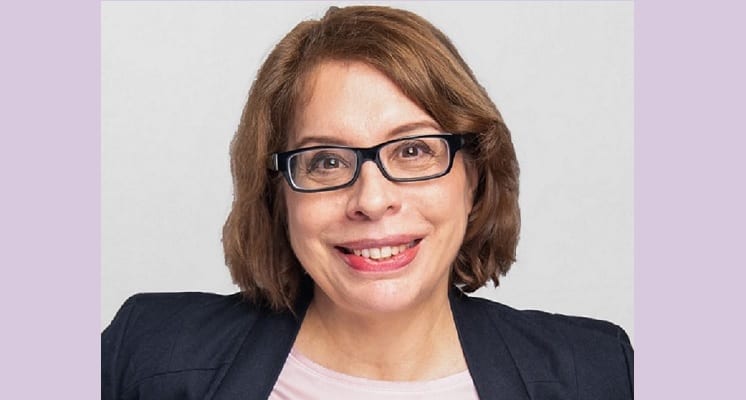 UFI, the Global Association of the Exhibition Industry, serves more than 50,000 employees of exhibition organizers, venues, service providers, and industry associations in close to 90 countries around the world. To foster and manage the dialogue with this global...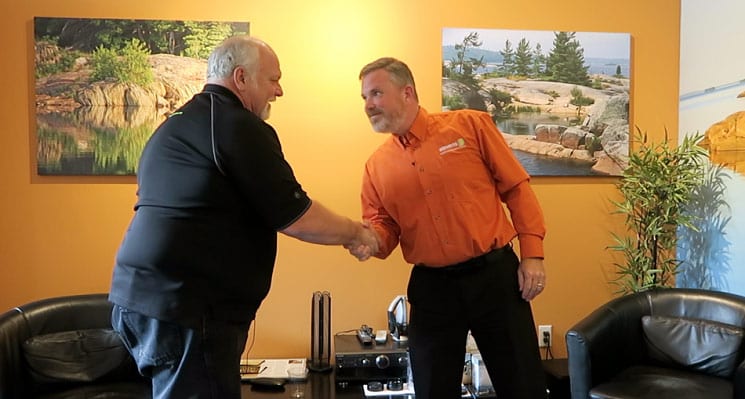 (Pictured above: Jim Wilson, left, of Exhibit Connections and Cam Stevens of stevensE3) StevensE3 has acquired Toronto-based Exhibit Connections, forming a partnership dedicated to enhancing existing customer relationships and to providing increased scale and...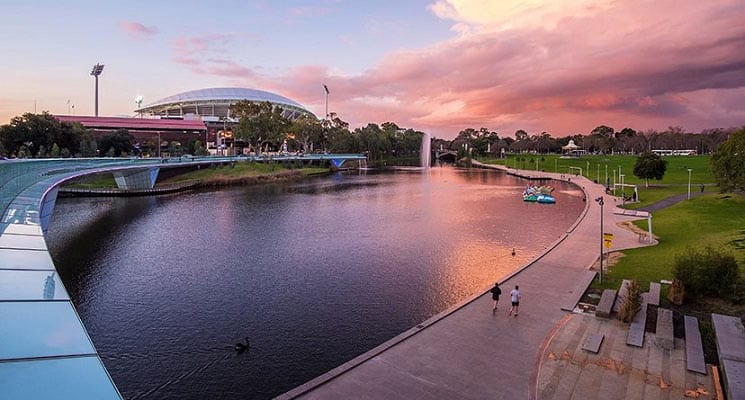 Business event planners will have even more options to choose from in Australia with a raft of new hotels and venues opening next year. "A new era of infrastructure development is underway in Australia and next year we will welcome new accommodation and event spaces...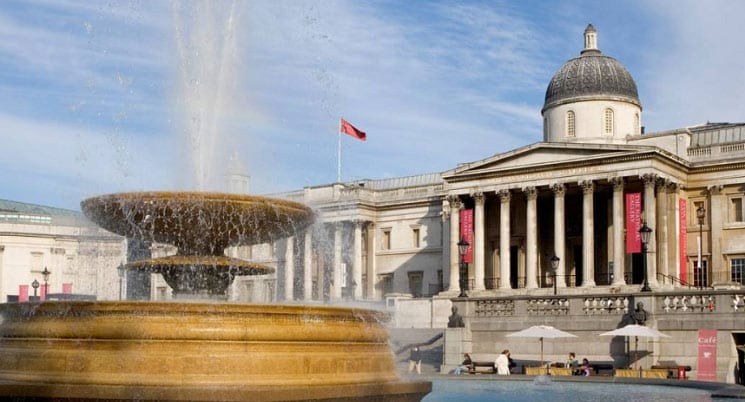 By Ray Smith Exhibit City News In partnership with the London Convention Bureau and the nearby Stafford London hotel, the National Gallery showcased its huge range of unique venue hire spaces at IMEX America in Las Vegas Sept. 10-12. With its prestigious collection of...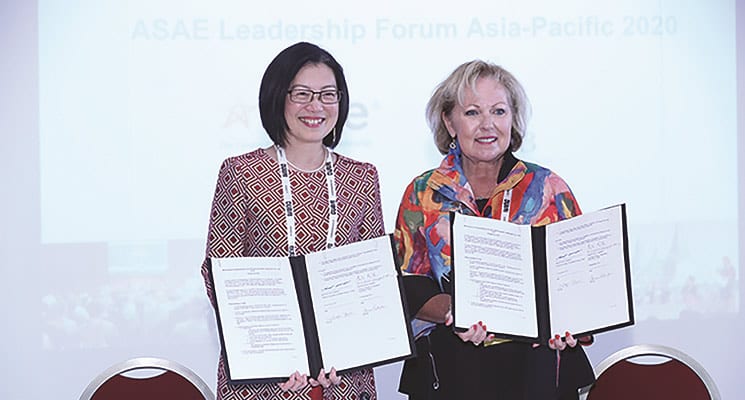 (Pictured above: Nichapa Yoswee, left, senior vice president of Thailand Convention and Exhibition Bureau, and Susan Robertson, interim president and CEO of American Society of Association Executives) Thailand Convention & Exhibition Bureau (TCEB) is promoting...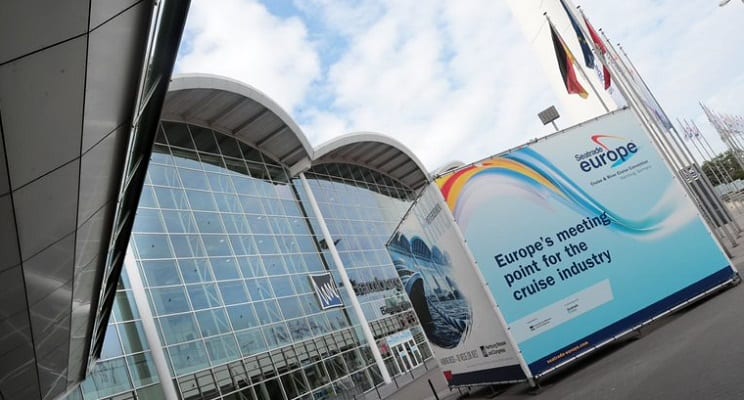 Once again, Hamburg was the hub of the international cruise industry when Europe's leading congress and tradeshow for the sector, Seatrade Europe Cruise and River Cruise Convention, took place Sept. 11-13 at Hamburg Messe. The tradeshow was held in conjunction with...
"Momentum Management continues to be impressed with the measures that Exhibit City News takes in their efforts to provide a respected and credible platform for our industry.
Momentum Management
"Exhibit City News provides excellent information on current trends, and is a great resource for the most up to date happenings in our ever-changing industry. I read it cover to cover!"
Leanne Dagavarian
Trade Show & Special Event Manager, Hologic
"We as an industry thank the Exhibit City News staff for providing us all with the print and online platforms necessary for honoring our up and coming industry leaders (40 Under 40) of both today and tomorrow. Keep carrying those torches and fighting the good fight… Job well done!"
Ray C. Rogowicz
CEO and President at EXHIBITTRADER.COM, Inc