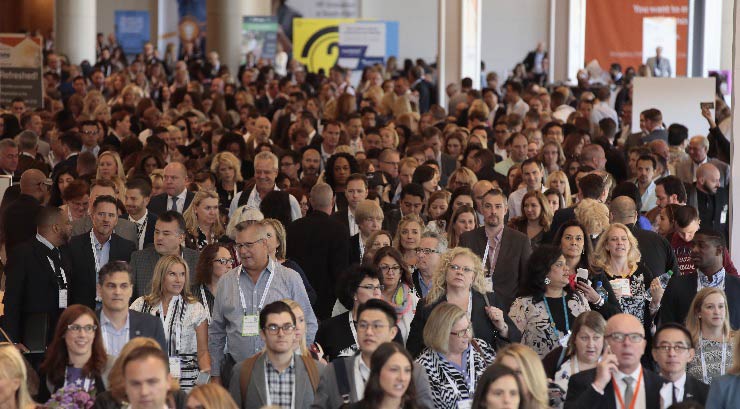 IMEX America 2018 got off to a strong, business-led start with the meeting and event industry's decision makers meeting with suppliers from every sector ranging from global tourist offices and convention bureaus, major hotel companies, conference and exhibition...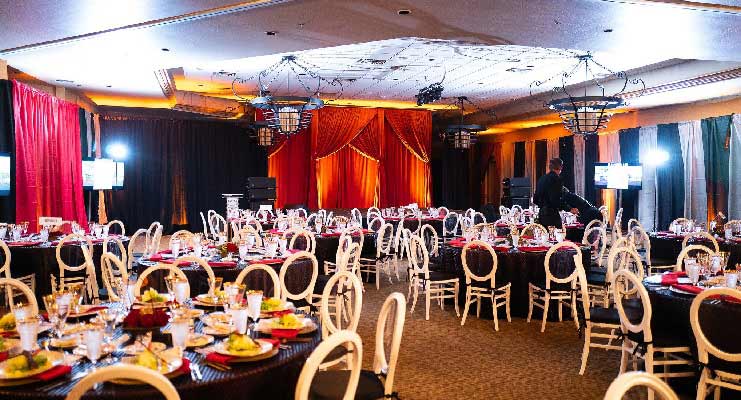 CORT Events won three awards at the 12th annual Arizona Chapter of the International Live Events Association (ILEA) Zonie Awards Gala (pictured above) for providing both inspiration and execution of incredible events for its clients. CORT Events won Best Event...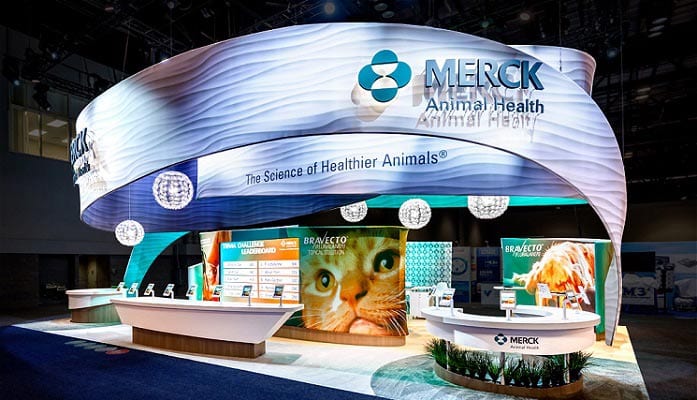 Schaumburg, Illinois-based 3D Exhibits, a full-service trade show exhibit design company, has earned two prestigious awards for its client work. 3D Exhibits and Huber Engineered Woods took home one of just five EXHIBITOR magazine Sizzle Awards awarded in 2018 for...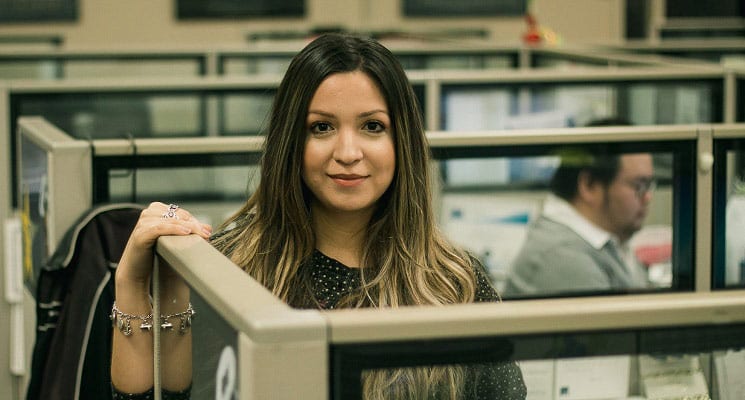 Pictured: Anel Perez, senior representative, Freeman Customer Support Center. Dallas-based Freeman, the world's leading brand experience company, is pleased to have its customer support center recognized by J.D. Power for providing "An Outstanding Customer Service...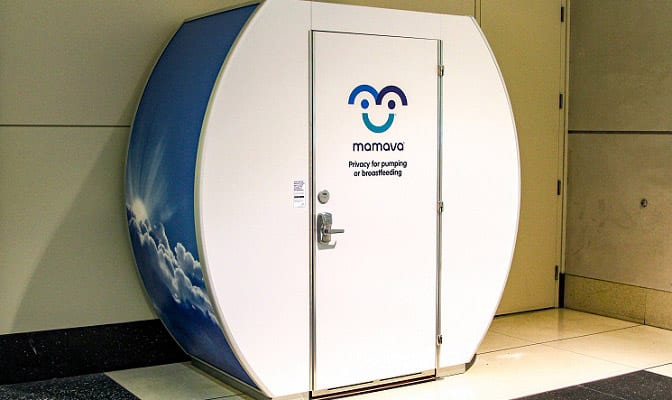 McCormick Place, North America's largest convention center, welcomes millions of visitors each year to a host of conventions, tradeshows, meetings and special events. The acquisition of three Mamava lactation suites will support breastfeeding mothers during their...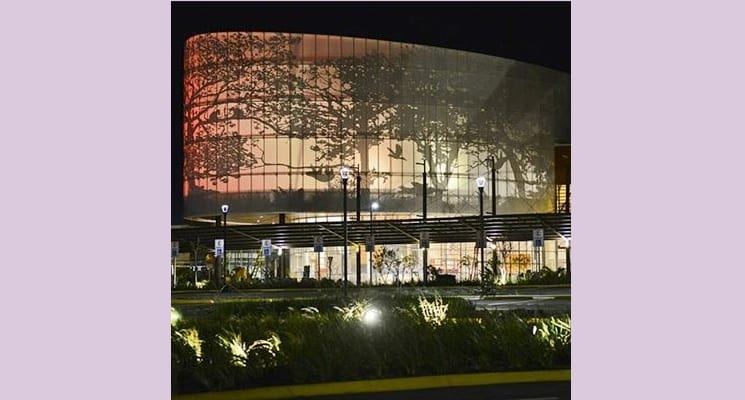 by Amadeus Finlay Nestled in the crook between Nicaragua and Panama, Costa Rica is an innovative and industrious corner of the tropics that quietly breaks boundaries without making too much of a fuss. However, the country's Caribbean-lapped shores are also far from...
read more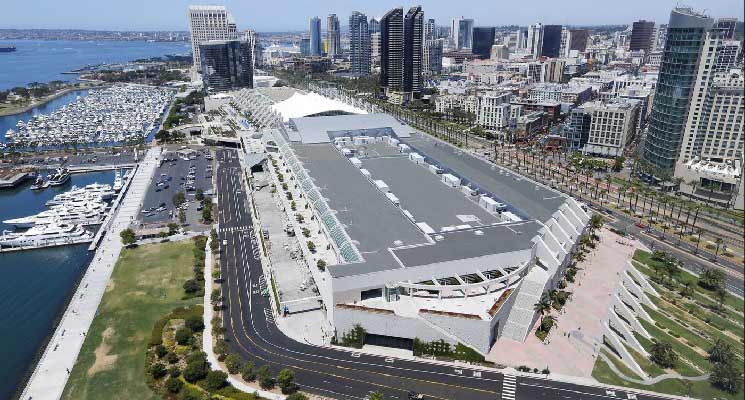 by Amadeus Finlay With shows such ADS International, Comic-Con and CEDIA Expo making their homes in Southern California, San Diego is steadily reinforcing its position as a player in the international  tradeshow and convention landscape. In response to the growing...
IBTM, part of leading global exhibition organizer Reed Travel Exhibitions, announces that it has appointed David Thompson (pictured above) as exhibition director for IBTM World. Thompson has spent the last 14 years in the industry producing award-winning events for...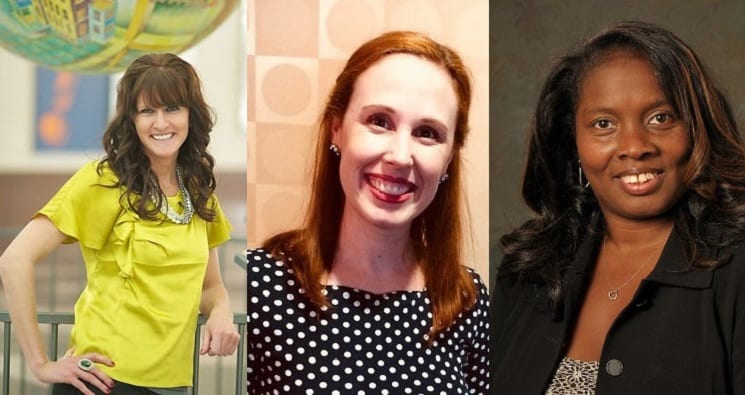 Pictured L-R: Jill Hericks, director of convention sales; Erin Jackson, director of executive meetings sales; and Stephanie Monroe, director of specialty market sales for Explore St. Louis. Explore St. Louis is adding new personnel and restructuring its sales...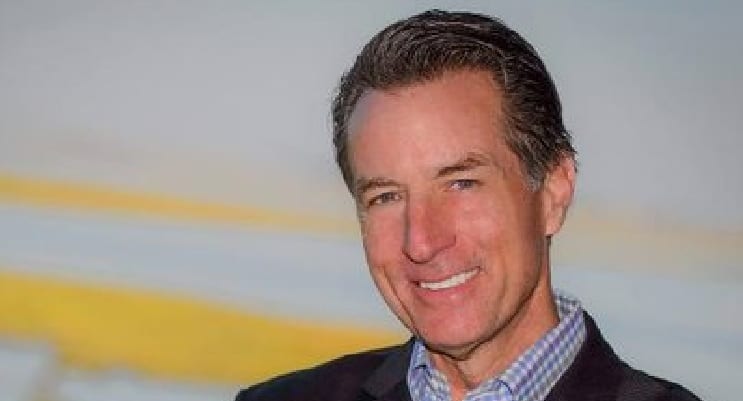 Meeting Professionals International is pleased to announce Kevin Kirby as the new executive director of the MPI Foundation. In this role, Kirby is charged with advancing the strategic business plans and fundraising goals of the organization, along with managing...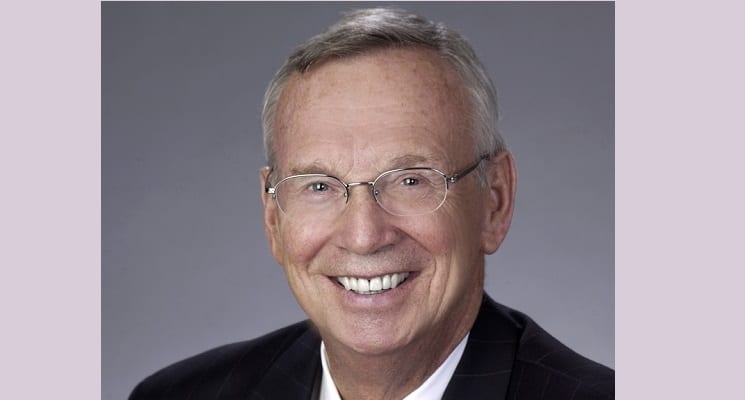 The Atlanta Convention & Visitors Bureau announces the Spurgeon Richardson Member of the Year Award, named after the organization's former president and CEO. ACVB annually recognizes an outstanding business within the hospitality community as Member of the Year....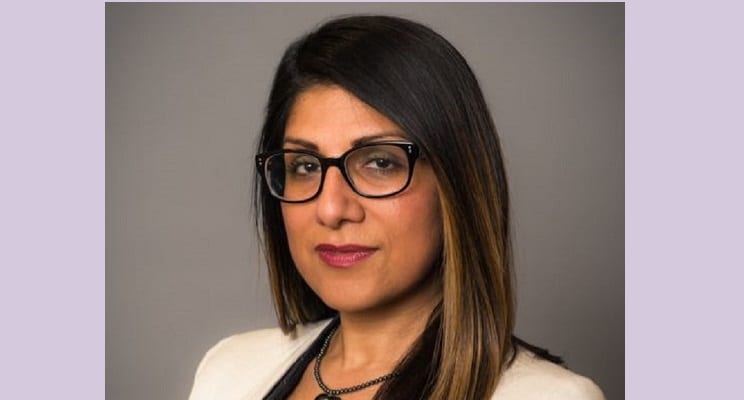 Visit San Antonio has promoted Laura Betancourt to the role of national sales manager. In her new role, Betancourt will lead sales efforts for San Antonio in the Midwest and Western U.S. markets. Betancourt joined the Visit San Antonio team in 2007 as a senior events...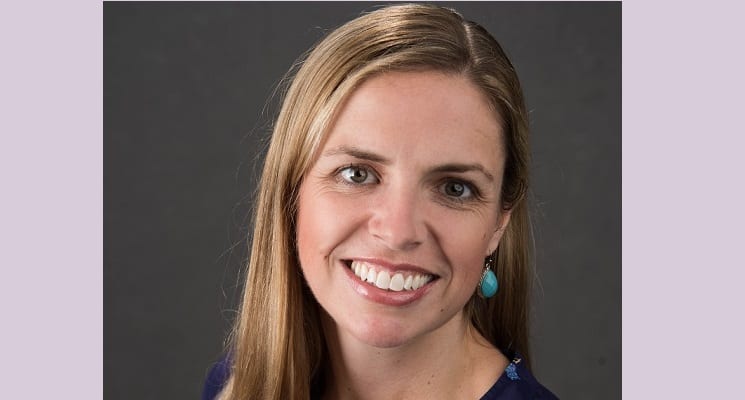 Taffy Event Strategies, a full-service event management firm based in Arlington, Virginia, announces the addition of Jamie Rich (pictured above) to its team of talented professionals. Rich has been passionate about tradeshows and associations since she first began her...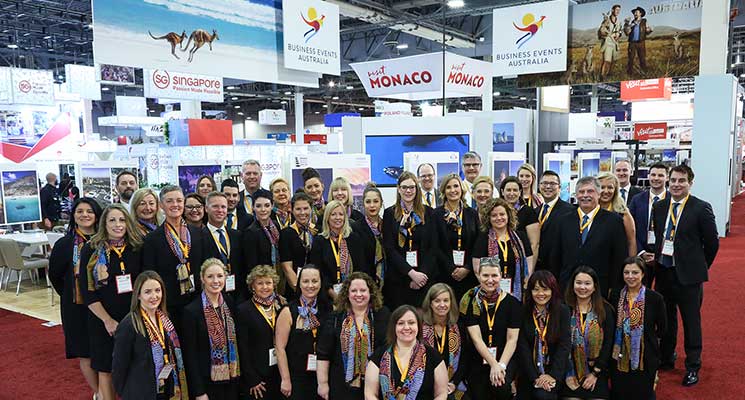 Australia's world-class business events offering will be on show in record numbers at the Business Events Australia booth at IMEX this year, with 33 suppliers representing an array of destinations, airlines, convention centers, accommodation, team building experiences...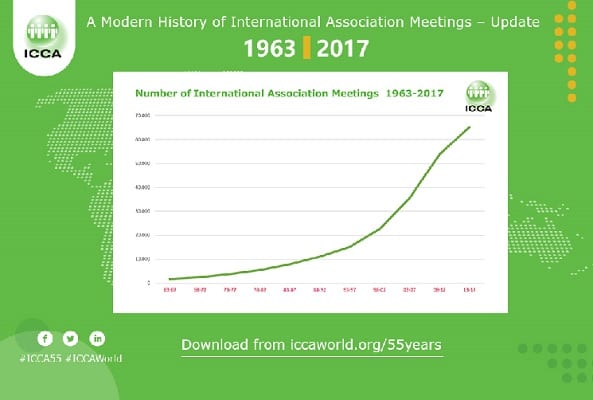 The International Congress and Convention Association's newest industry report "A Modern History of International Association Meetings – Update: 1963-2017," released to celebrate the global association's 55th anniversary, reveals the results of an extensive study on...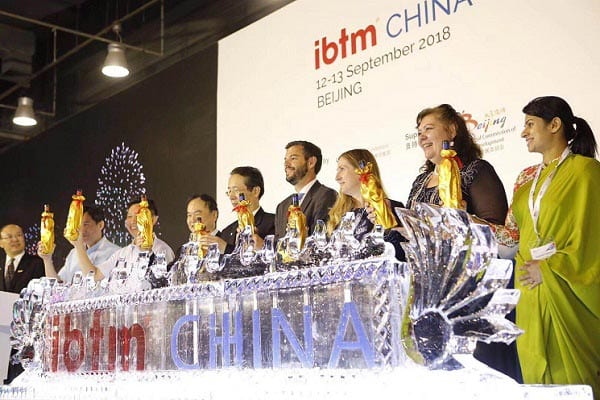 IBTM China 2018 closed on a high, with more than 6,600 pre-planned meetings happening during the two day-long event, which took place Sept. 12–13 at the  China National Convention Centre in Beijing. More than 300 exhibitors from 20 countries were joined by more than...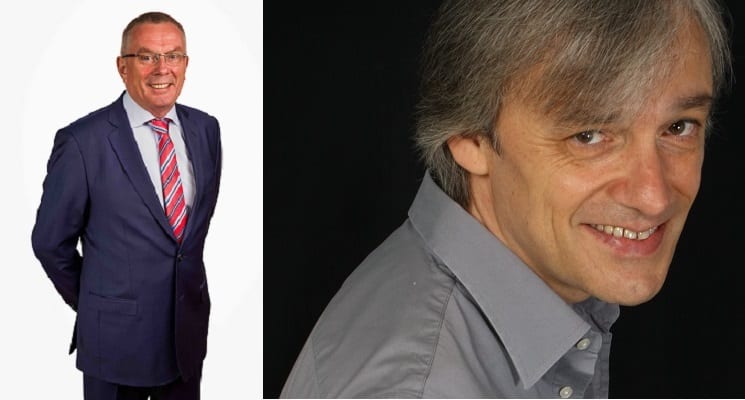 Pictured L-R: John Healy and Marc Schwabach Preferred DMCs, the boutique consortium of select destination & event management companies from around Europe specializing in bespoke high-end incentive travel and special interest groups, VIP travel, events, meetings and...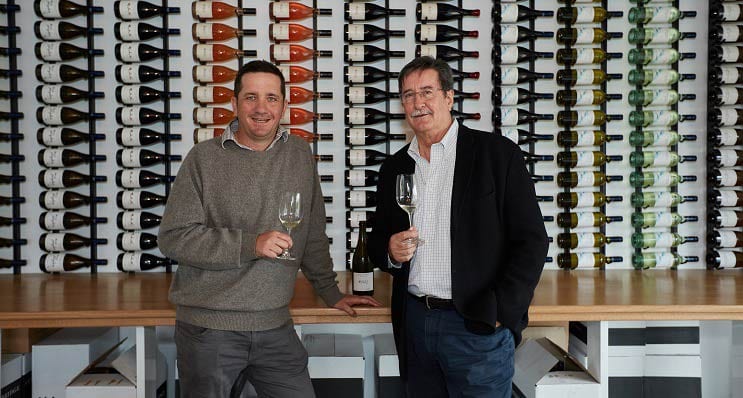 Pictured: Tom Ward of Swinging Bridge Wines and president of the NSW Wine Industry Association with ICC Sydney CEO Geoff Donaghy. International Convention Centre Sydney returned to the annual Orange Wine Show over the weekend, celebrating the region's thriving wine...
"Momentum Management continues to be impressed with the measures that Exhibit City News takes in their efforts to provide a respected and credible platform for our industry.
Momentum Management
"Exhibit City News provides excellent information on current trends, and is a great resource for the most up to date happenings in our ever-changing industry. I read it cover to cover!"
Leanne Dagavarian
Trade Show & Special Event Manager, Hologic
"We as an industry thank the Exhibit City News staff for providing us all with the print and online platforms necessary for honoring our up and coming industry leaders (40 Under 40) of both today and tomorrow. Keep carrying those torches and fighting the good fight… Job well done!"
Ray C. Rogowicz
CEO and President at EXHIBITTRADER.COM, Inc