Exhibit City News - A World View of The Business Events Industry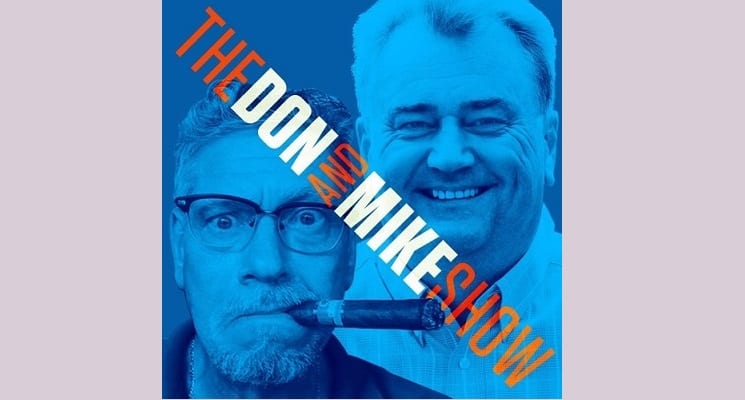 The Don and Mike Show, a weekly podcast "highlighting tradeshows, events and experiential marketing in today's world," recently celebrated its one-year anniversary with the release of its 52nd weekly podcast. The duo--Don Svehla, publisher of Exhibit City News...
Join the EDPA Las Vegas chapter as they celebrate "fun, food, family and friends" in style as the Las Vegas 51s take on the Reno Aces. Early bird discounted pricing ends on July 31. The party returns to the Third Base Party Zone at field level and tickets include...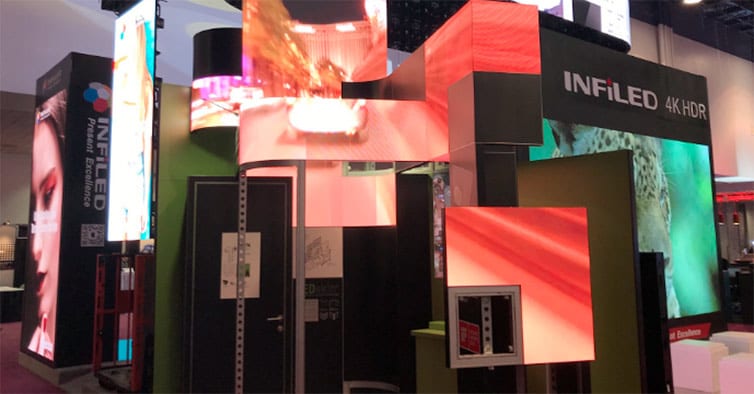 beMatrix exhibited LEDskin at InfoComm 2018 in Las Vegas. The booth displayed 2.5 pixel pitch panels, horizontal and vertical corners, and curved LEDskin panels showing the wide range and versatility of  the beMatrix freedom of form system. The seamless horizontal and...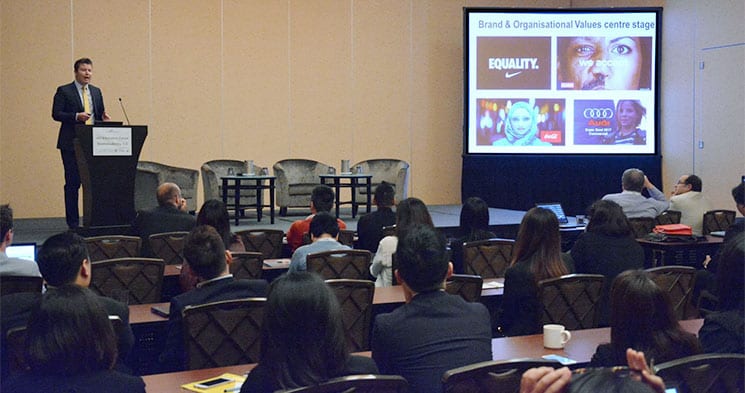 UFI, the global association of the exhibition industry, has scheduled its eighth Forum on Sustainable Development to be held in Orlando, Fla., on Aug. 6-7. The event is to exchange information about the most important drivers for implementing sustainability in the...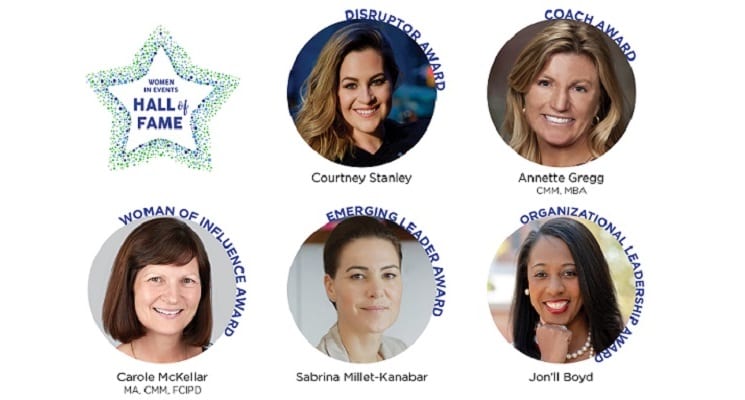 The Association for Women in Events, a not for profit organization supporting gender equality and diversity in the event industry, has announced its 2018 inductees for the Women in Events Hall of Fame Recognition Program, hosted by the AWE Awards Committee. This...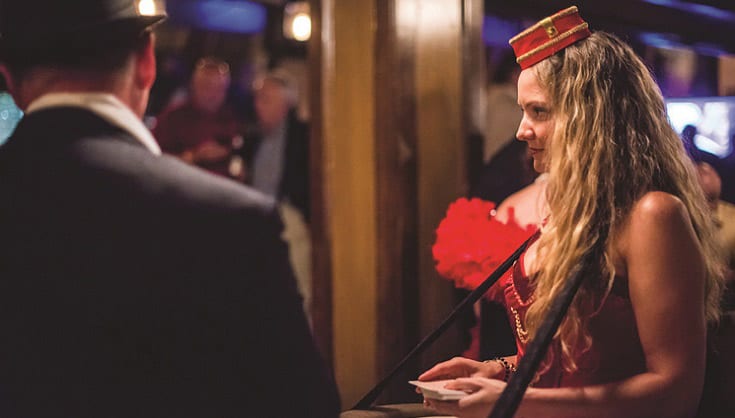 The D.E.A.L.: Dining, Entertainment, Attractions & Lodging in Austin In 1991, it was discovered that Austin had more live music venues per capita than anywhere else in the nation—and more than 1,900 bands and performing artists living there. From blues to indie rock,...
read more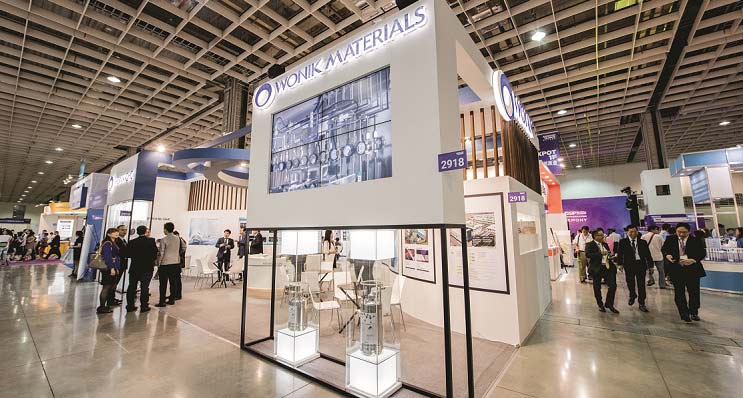 by Sarah Chew Technology has made information more readily accessible and convenient for people to use and is responsible for the biggest disruption across all industries. Consumer preferences and needs gravitate towards more immersive and interactive exhibitions and...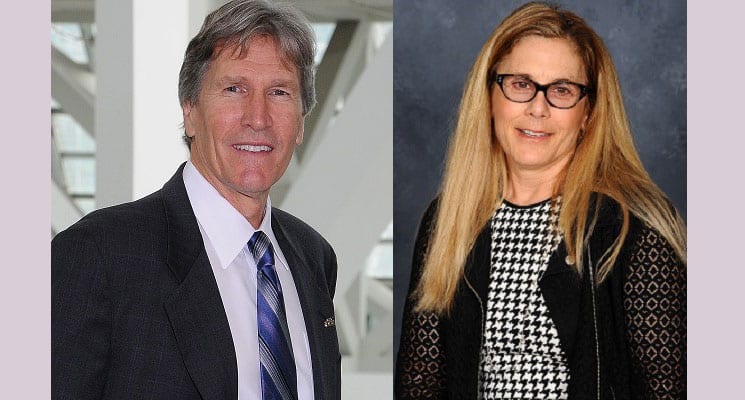 Ellen Schwartz (pictured, above right) has been promoted to general manager of the Los Angeles Convention Center and Brad Gessner (pictured, above left), who has been general manager since AEG Facilities was awarded the management contract in October 2013, has been...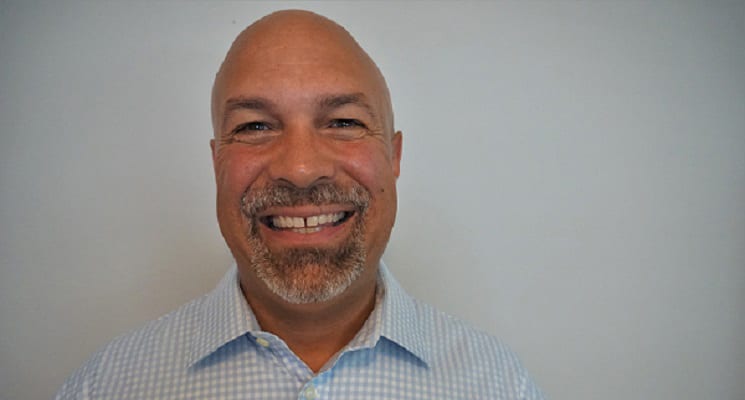 Well known industry veteran Ron Jordan joins Branded Area as a client service expert. Jordan has more than 20 years' experience in the tradeshow exhibit and environments industry. He started his career with Giltspur Expo Services, before transitioning to the client...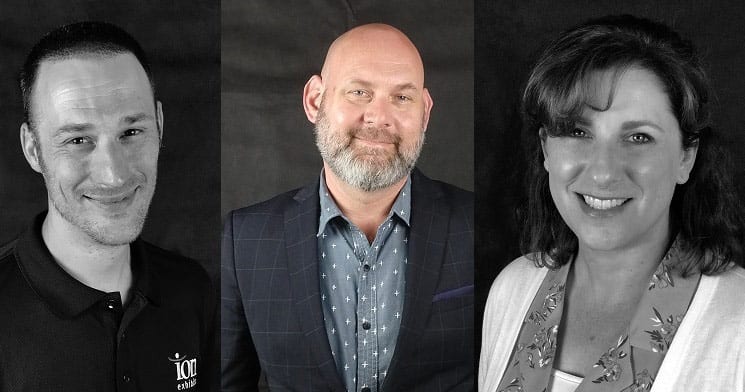 Pictured L-R: Brandon Petersen, Tim Artz and Becky Rovik. Itasca, Ill.-based Ion Exhibits welcomes Tim Artz to the Ion team as a senior account executive and has grown the graphic production department with the addition of Becky Rovik as graphic production manager and...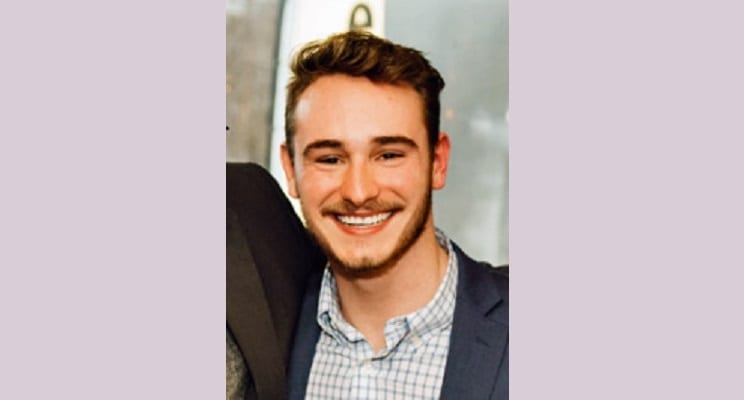 Brumark, the Total Flooring Solutions Specialist, is pleased to welcome Alec Pierson to the team as client experience manager in the Northeast region. He serves clients across New England and the Mid-Atlantic states, consulting with them on their tradeshow and event...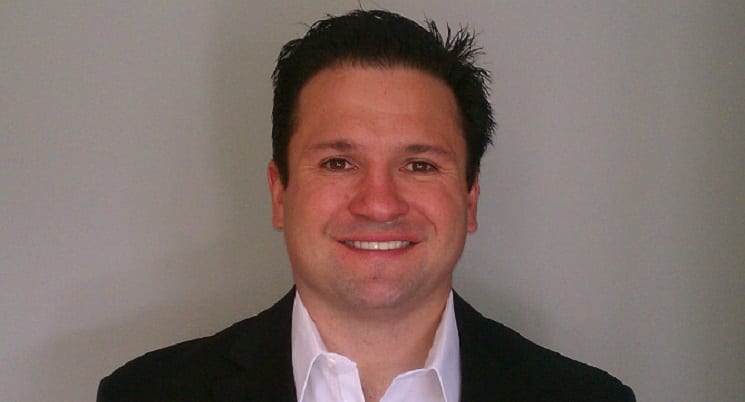 Sho-Link Inc., a premier installation and dismantle service company, names Jim Genzano, regional & division director. Genzano joined Sho-Link as a lead man in November 2006; he was promoted to Southern California city manager in January 2007 and regional operations...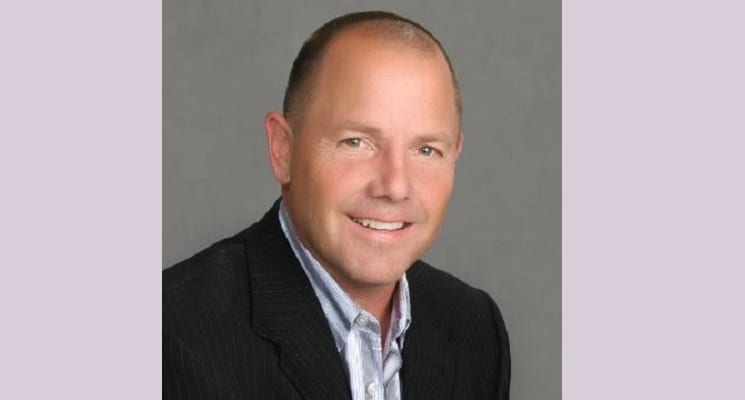 Core-apps, the leading technology platform for the events industry, welcomes Scott Andryk as senior manager, national corporate sales. Andryk is a meetings management, sales and event technology professional with more than 20 years experience as both an organizer and...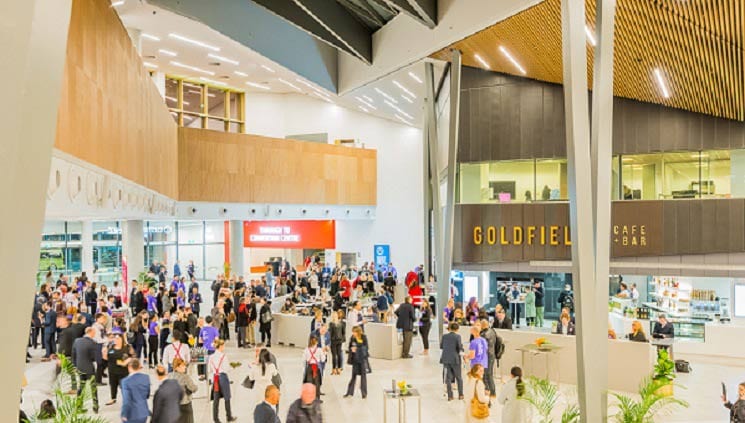 The 20,000 square metre expansion of the Melbourne Convention and Exhibition Centre has officially opened making it Australia's largest convention and exhibition space. The AUD 205 million addition increases MCEC to a total size of 70,000 square metres. New facilities...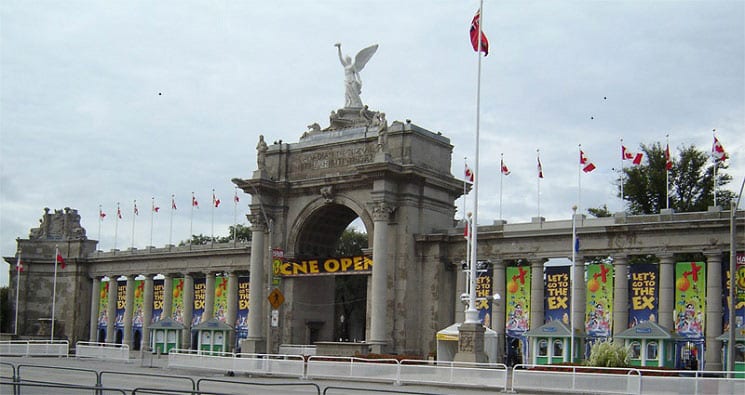 Pictured: The Princes' Gates in 2005 at Exhibition Place. Despite bargaining efforts by Exhibition Place to negotiate a "stand-down" period for the beloved, 18-day-long Canadian National Exhibition (CNE) Fair; the union representing stagehands, IATSE Local 58 refused...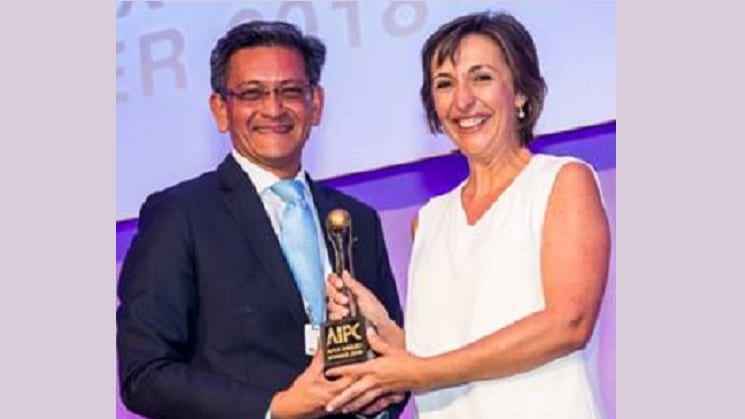 Pictured L-R: AIPC President Aloysius Arlando and Valencia Conference General Manager Sylvia Andrés. Centre Wins for "Highest Client Rating Received by a Convention Centre" The 2018 Annual Conference of the International Association of Convention Centres (AIPC) held...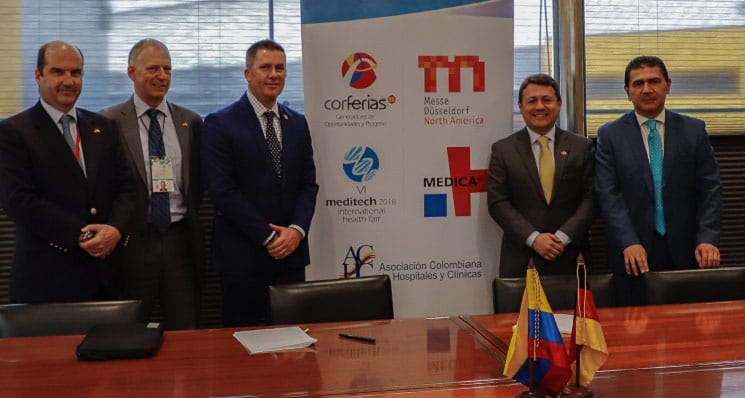 During the recent staging of Meditech 2018, International Health Fair, in Bogota, Colombia, Messe Düsseldorf and Corferias, the International Business and Exhibition Center of Bogota, signed an agreement to jointly organize Meditech, one of the most important health...
At a lecture session at the PCCO Academy in Bologna, Italy, Patrizia Semprebene Buongiorno (pictured above), vice president, AIM Group International, urged Professional Conference Organizers to "raise the level of business discussions with clients and continuously...
"Momentum Management continues to be impressed with the measures that Exhibit City News takes in their efforts to provide a respected and credible platform for our industry.
"Exhibit City News provides excellent information on current trends, and is a great resource for the most up to date happenings in our ever-changing industry. I read it cover to cover!"
Leanne Dagavarian
Trade Show & Special Event Manager, Hologic
"We as an industry thank the Exhibit City News staff for providing us all with the print and online platforms necessary for honoring our up and coming industry leaders (40 Under 40) of both today and tomorrow. Keep carrying those torches and fighting the good fight… Job well done!"
Ray C. Rogowicz
CEO and President at EXHIBITTRADER.COM, Inc