Association of Women in Events, which launched in March 2015, has announced its founding board of directors.
The association received over 65 applications for membership on the inaugural board, and founders spent several weeks vetting candidates for these important leadership roles. The Board of Directors is expected to guide the vision of the association throughout the first formative years and shape the community surrounding the organization.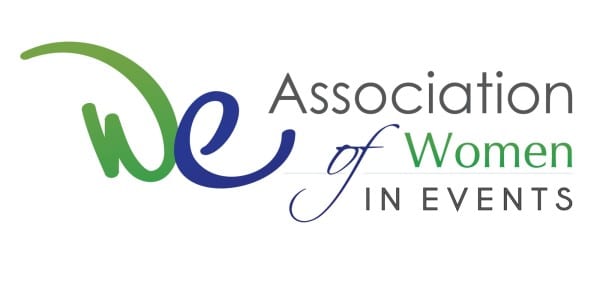 Association of Women in Events was founded by Carrie Abernathy, Tamela Blalock, Mas Tadesse Harris, Mary Higham and Kiki Janssens. The mission of the organization is to provide women professionals in the meetings and events industry a place for sharing best practices, networking, professional development, career advancement and recognition. By the end of the 2015 year, AWE initiatives such as membership and education plan to be launched with the guidance and leadership of the board members.
"This specific group of board members are leaders in the events industry, and we feel each of them will truly encompass the mission of the organization and bring the association to life," said co-founder Carrie Abernathy CMP, CEM, CSEP. "We are excited to start working on the future and building a community."
The Founding Board of Directors will have one- and two-year roles. Board members were chosen from an array of fields to include media, government, corporate, and association markets. The board members represent several regions of the United States, with members hailing from Washington, D.C., Chicago, Las Vegas, Dallas, Los Angeles, Orlando and Denver.
The founding board of director's first in-person meeting will take place at the Hilton Washington, D.C., on July 23, 2015.
For more information, visit www.womeninevents.org or email admin@womeninevents.org.
The official Founding Board of Directors roster:
Cedric Calhoun, CAE, FASAE, Executive Director Academy of Certified Hazardous Materials Managers
Alisa Peters, CMP, CMM Global Account Manager Experient – A Maritz Travel Company
Andrea Peterson, CMP Faculty Metropolitan State University of Denver
Anna Gebert, MBA Account Director Tourism Toronto
Barbra Gustis, CMP Senior Director, Meetings and Business Partnerships American Association of Colleges of Pharmacy
Cattleya Wongkongkatap, CMP, Associate Director, University Events The George Washington University
Dan Traver, CEM Vice President, Business Development Freeman
Dana Freker Doody Vice President, Corporate Communications, The Expo Group
Dionne Hulsey, Regional Sales Manager, Tourisme Montreal
Doreen Biela, CEM Vice President, Engagement and Events LightSpeed
Eris Sims, LES Executive Director The Links Foundation
Johnnie White, CMP Senior Director, Education and Meetings American Academy of Otolaryngology
Julie Sullivan, CMP, CEM Manager, Exhibit Sales International Association of Amusement Parks and Attractions
Marissa Maybee, MBA Director, Insights and Analytics Bear Analytics
Melinda Kendall, MA Senior Vice President, Strategic Sales Support Freeman
Nicole Unger, CMP Director of Sales Alliance Exposition Services
Rachel Wimberly, President and Editor in Chief, Tradeshow News Network
Richelle Wilkins, CMP Director, Meetings and Events Association of Exporters and Importers
Stephanie Selesnik, CEM, President International Trade Information, Inc.
Terri Toennies, CMP Executive Vice President and General Manager, Los Angeles Auto Show