The ESCA Scholarship Program provides academic and need-based scholarships for industry members and their families to pursue university studies in fields related to the exhibition industry and help educate the next generation's leaders. Deadlines to apply for the ESCA Scholarship Program is Nov. 1.
ESCA's Scholarship Committee awarded its highest number of scholarships last year, seven general one-time scholarships, in addition to the Dennis Hale Memorial Scholarship. This special scholarship is provided to one student who demonstrates outstanding commitment to service and volunteerism in their local community in addition to a solid academic record.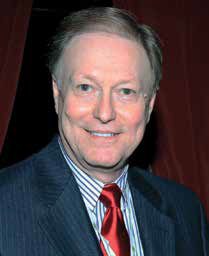 Dennis Hale was the Executive Director of CORT™ Tradeshow and Events division and worked in the rental industry for more than 12 years. He was on the ESCA board and was committed to serving the less fortunate in his community. Dennis was a regular volunteer at the Las Vegas homeless shelter where he spent countless hours planning and cooking meals for those in need. He gave his time and energy to make a positive impact on those around him. Dennis lost his battle with ALS in 2013, but he confronted the disease with the same courage, conviction and grace he displayed throughout his life. We honor the legacy of his service with this scholarship.
All scholarships are funded by generous donations from ESCA members and industry company partners and take both academics and needs into account when considering candidates.
Read scholarship guidelines here and find the application here. For more info on the ESCA Scholarship Program, visit esca.org/esca-awards/dennis-hale-memorial-scholarship-program
Since 1970, ESCA has provided a unified voice for service contractors and their partners in the exhibition industry. ESCA now has more than 160 member companies throughout the United States, Canada and Mexico and maintains alliances with IAEE, TSEA and CEIR to promote the exhibition industry. ESCA is dedicated to the advancement of the exhibition, meetings and special events industries. Through the education, information exchange and level of professionalism shared by members and their customers, ESCA promotes cooperation among all areas of the exhibition industry. For more info, visit www.esca.org.