The Pennsylvania Convention Center (PCC) has made a commitment to sustainability, investing in numerous upgrades and initiatives aimed at reducing the building's carbon footprint, conserving energy and water, and increasing its overall efficiency. As a result of these efforts, the PCC has received LEED Gold status and GBAC STAR accreditation.
It makes sense that the site of some of the most momentous gatherings in early U.S. history would continue to thrive as a destination for major events. Recent host to National Products Expo East and the world's largest flower show — not to mention both the Democratic and Republican National Conventions — the Pennsylvania Convention Center has the capacity and amenities to accommodate large-scale gatherings that might challenge smaller destinations.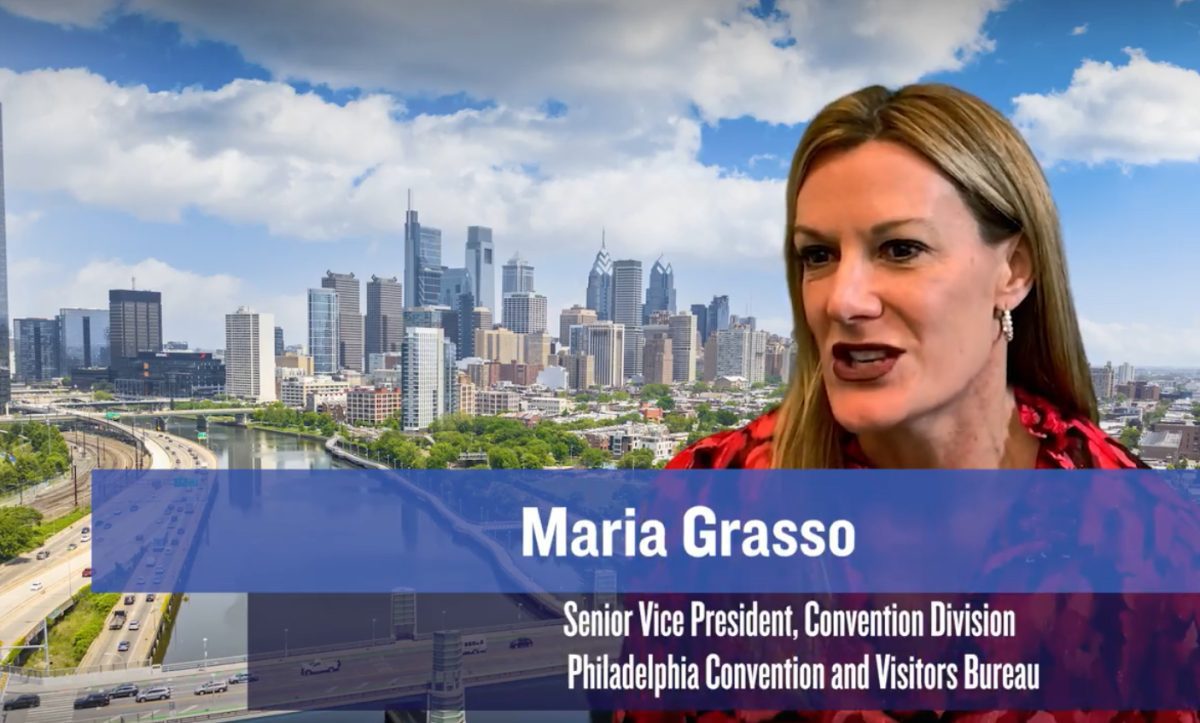 In this Vision Video, Maria Grasso, senior vice president of the convention division for the Philadelphia Convention and Visitors Bureau, discusses what sets this city apart. From the destination's world-class hotel package to its easy navigation to its powerful history, few places provide as compelling a meetings package as Philadelphia. Click here for video.
The Pennsylvania Convention Center is committed to reducing the environmental impact of our operations and services, by taking stewardship pin using equipment, technology, and products designed to reduce negative impacts, while providing clean and efficient facility operations. Our goal is to serve as an industry leader in environmental program implementation and stewardship through a partnership with our guests, team members, partners, and communities.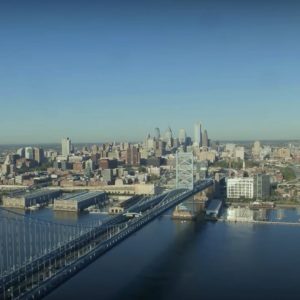 Our commitment includes the use of safe cleaning products, reduced water use, energy-efficient LED lighting, a new reflective roof, expanded recycling, and streamlined management of HVAC, lighting, power, elevators and escalators. Using technology to 'go green' is critical to our customers and our effort to sustain the Commonwealth of Pennsylvania for future generations.
Each year, the Pennsylvania Convention Center Authority publishes a Sustainability Report to highlight the Center's sustainability initiatives and performance. See report here .
ASM Global Operations' Goal
ASM Global is operating the Convention Center under its best practices for sustainability and green meetings. The facilities team documents the details of individual programs that address a comprehensive, all-encompassing Sustainability Program. Each program or plan, while standing on its own merits and importance, contributes to the Sustainability Program as a whole and strives to adhere to industry standards of what constitutes a "green meeting venue." The program focuses on measuring, tracking, reporting and improving.
The team also reviews new technology with an eye for reducing the use of electricity, natural gas and water. These changes have included retrofitting the 2 million square-foot facility with LED lighting; new energy management and HVAC systems; and the installation of low-flow faucets.
Recycling Initiatives include:
Single Stream
Composting
Lamp Recycling
Cooking Oil
Pallets
Metal Recycling
Show Materials
Donated Materials
Electronic Waste
Construction and Building Scrap Materials
The Pennsylvania Convention Center is a modern and iconic building that has recently undergone a series of upgrades and renovations to reduce its environmental impact. These upgrades include:
Energy saving reflective roof
Energy efficient LED lighting
Innovative cooling systems
Reduced water use
Safe cleaning products
Expanded recycling initiatives
Streamlined management of HVAC, lighting, power, elevators and escalators
ASM Global operates the Convention Center under its best practices for sustainability and green meetings. The team works with meeting planners to identify and achieve sustainable goals for meetings and conventions.
The City of Philadelphia has also made a strong commitment to sustainability, with a goal to become a zero-waste city by 2035. The city has implemented various initiatives and programs aimed at reducing waste, increasing recycling rates, and promoting clean energy.
Take the next step toward hosting your green meeting by submitting an RFP or contacting our Convention Sales Teamto learn more.