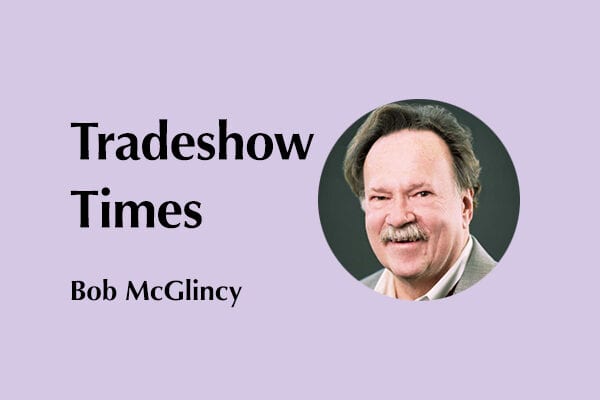 by Bob McGlincy, The Tradeshow Times
Tradeshows are a unique three-dimensional environment, combining elements of marketing, advertising and sales. They stimulate the senses, engage audiences and energize the economy.
Tradeshows bring targeted buyers and sellers together in one place, at one time, and magically transform an empty convention center into a magnificent, marketing extravaganza—a business carnival pulsating with energy and excitement.
Below, 15 experienced industry professionals share their thoughts on how and why tradeshows work.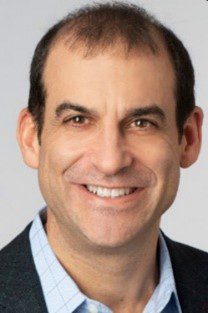 David Doft (pictured right), CFO, Emerald 
"Tradeshows are a crucial place for small businesses to gain new customers. Ultimately, we are a lead generation business. People come to tradeshows to find new customers and buyers come to discover new products. In fact 80 percent of the 1.7 million businesses that exhibit at tradeshows during the year are small businesses. And of those, over 40 percent find tradeshows to be their number one provider of leads in terms of the return on investment of their marketing expense."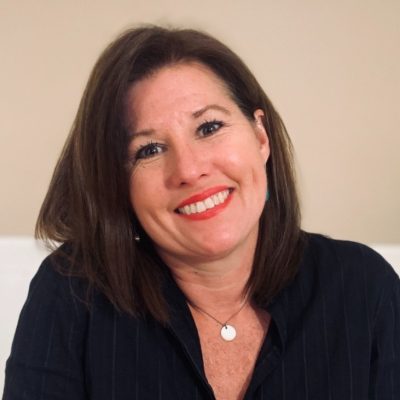 Carrie Johnson (pictured left), vice president strategic accounts, Sparks

"Tradeshows work when the world isn't in the grips of a global pandemic .
"Tradeshows and events are incredibly effective in bringing thousands of like-minded people together to meet up with industry peers to exchange ideas, network and learn."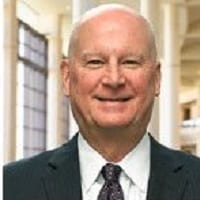 Mark Tester (pictured right), executive director, Orange County Convention Center

"The Orange County Convention Center has hosted more than 100 events since the beginning of the pandemic.  During this time, event organizers have indicated the extremely positive return on investment from their exhibiting community.  Attendees at conventions and tradeshows have come to see new products, have face-to-face interactions with exhibitors and most importantly, they are there to buy."
David Audrain (pictured left), CEO, SISO (Society of Independent Show Organizers), and CEO ExpoDevCo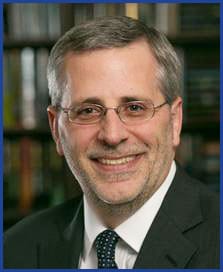 "Tradeshows work very simply because 80+ percent of the exhibitors in most shows are small businesses, and that is also the case for the majority of buyer attendees, and for small businesses tradeshows are the number one most effective way for they to reach a wide audience of potential buyers, especially new prospects. Tradeshows are also the only way many products can be effectively showcased, because you won't find garment producers picking fabrics from photos, they need to touch them and feel the quality, and you can't taste a product online, or have a salesman drag around a huge piece of equipment from office to office, but shows enable all of these aspects of the buying cycle to be served, as well of course as the human connection that means a lot to most buyers, as they buy from people more than they do from companies."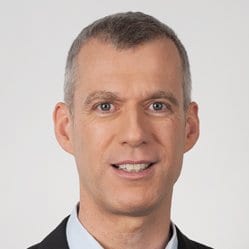 Kai Hattendorf (pictured right), managing director/CEO, UFI, the Global Association of the Exhibit Industry

"Tradeshows work … because they are the campfires for industries and industry communities—they are the place where people go to meet, to catch up, to do business, to learn and many other reasons … because especially for small and medium enterprises they are the 'one stop shop' for success. Here they fill their order books, and that's why this is where they invest the marketing dollars."
Donna Shultz (pictured left), founder & CEO, MSM Inc.
"I believe this pandemic has actually helped us all to understand what we miss most about tradeshows and face-to-face communications.
"One of my friends, a dentist, told me, 'I just can't buy the products I need to move my practice forward without tradeshows. Pre-COVID when I attended my annual show, I would be able to see everything live and compare all of the manufacturers' products in one place and leave ready to buy. Virtual sales are just not the same.'
"Exhibitors attend tradeshows for the some of the following reasons:
Brand awareness and ability to represent your culture
Introduction of new products and services
Ability to have 1:1 meetings with new and existing customers
Develop real relationships in this face-to-face environment
"There is no comparison to selling and further developing relationships live at a tradeshow versus virtually. Face to face builds loyalty and trust. Emotional relationships are built when in person and affect another person's decision making. Although virtual may be more convenient, I believe in-person moves relationships forward."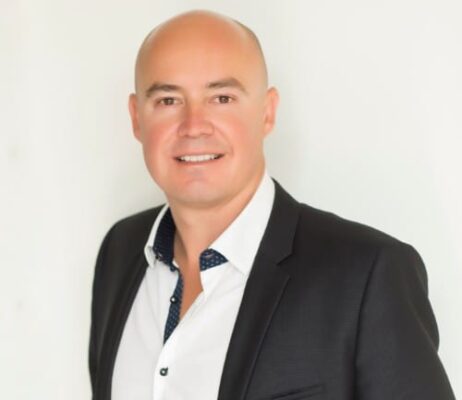 Randy Pekowski (pictured right), president and COO, The Expo Group

"The industry interruption increased the relevance of delivering content, connections and commerce together through in-person events channel. Without executing all three, the effectiveness of a company's marketing strategy declines. As events have restarted, we have been focused on helping our clients re-engage and reconnect with their communities and customers safely to leverage the power of personal interaction that has been temporarily absence from the market. In-person events that are designed and executed on content, connections and commerce offer the most valuable live brand experiences for participants that simply cannot be replicated online."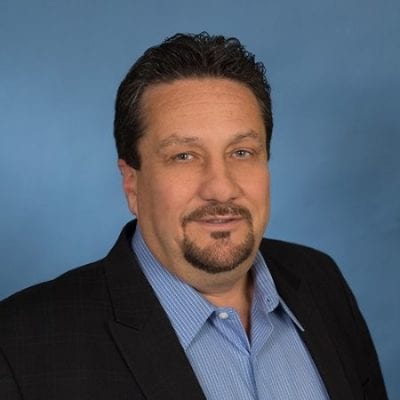 Scott Rudel (pictured left), president, Sho-Link, Inc. 
"As an EAC company working with exhibit houses and clients directly on the show floor, I have a pretty clear understanding of why tradeshows and conventions work.
"I have watched the industry go through some significant changes, but the one constant has always been, the tradeshow allows for all our senses to be active. There is nothing stronger in marketing, than being able to physically touch, visualize, hear and even smell a product. The opportunity to share in a live face-to-face, uninterrupted conversation with a potential new client cannot be equaled with a virtual experience.
"Competition also plays a significant role in the success of tradeshows. Exhibiting companies understand the value of having their competitors close in proximity. It gives them a great opportunity to showcase to potential clients, what differentiates them from the others."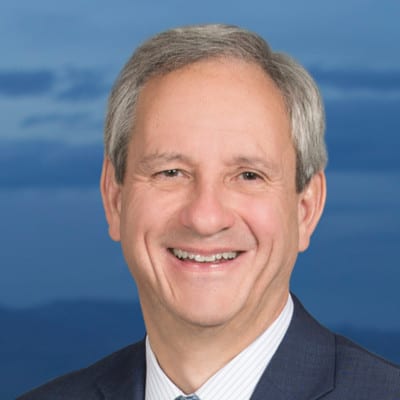 Brian Yost (pictured right), COO, Las Vegas Convention and Visitors Authority

"As the meetings and convention industry continues to recover, the importance of meaningful, in-person connections is more apparent than ever. The exchange of information and ideas that comes with networking at tradeshows is invaluable. At the Las Vegas Convention Center and throughout the destination, we are following the most stringent health and safety precautions to ensure the success of conventions while offering our meeting organizers, exhibitors and attendees the world-class resorts, culinary experiences and entertainment that can only be found in Las Vegas."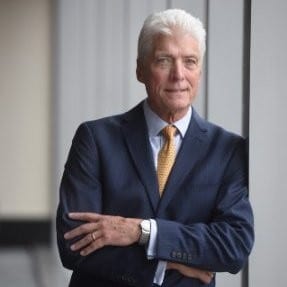 David Gibbons (pictured left), executive director, Massachusetts Convention Center Authority

"When attending a tradeshow at one of our facilities, visitors not only spend time and money in our buildings, but also throughout the region—including on hotels, restaurants and local attractions. Tradeshows are an incredibly important catalyst for economic activity for both our industry and host communities."
Amy Sondrup (pictured right), president, EDPA (Experiential Designers and Producers Association) and president, Access TCA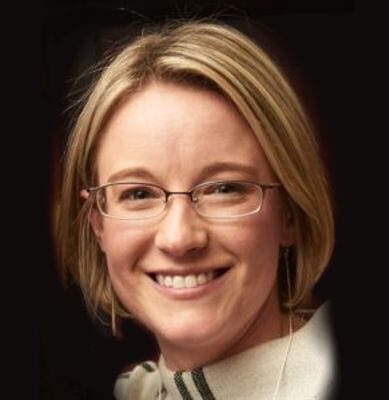 "When live tradeshows were canceled and the only forum available to connect with our markets was virtual, we quickly noticed that nothing works like in-person experiences. Ours is a face-to-face industry, and in the past year-plus, we had to try to replicate that in-person experience for an online audience. The results were spotty: our concerns went from technical challenges—the right platform, security issues, bandwidth—to the questions of engagement and measurement.
"Those last two topics, try as we might to resolve them, demonstrate two of the key reasons tradeshows work and work in a way that virtual exhibitions can never approach. First, engagement takes on many forms at tradeshows—from interactive technology and theater presentations to one-on-one conversations and product presentations—and is almost impossible to achieve at the same level virtually. At the same time, measurement is an even greater challenge: because people register for an online event, there is no guarantee that they will attend. And how do you track interested attendees so that you can follow up as part of the sales continuum?
"The biggest gap our clients experienced was the lag in developing new business. Because of the spotty nature of both online engagement and measurement, following up with virtual attendees who had a real interest in products and services was tough. We're welcoming the return of tradeshows on the supplier side because jobs are coming back, and we are starting to generate revenue. But our clients are welcoming tradeshows because there is no better or more cost-effective way to identify new customers, cement relationships with existing customers, and engage a targeted audience with the brand messages. So, yes, tradeshows work!"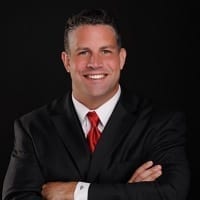 Mark Yuska (pictured left), president, Alliance Nationwide Exposition
"Tradeshows embody the human experience. To live life to the fullest we must explore our world and connect with others.  Tradeshows provide us the opportunity to do both, while advancing common goals and the greater economy. "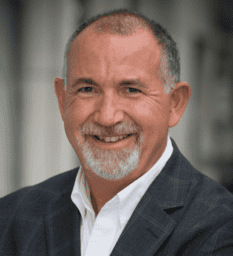 Jim Kelley (pictured right), vice president, marketing & industry relations, Fern
"At their core, tradeshows work due to the successful merging of commerce, community, and the creation of connections. They forge and facilitate an environment where buyers and sellers who have a shared interest can come together in a way that cannot be replicated in any other medium. This environment drives commerce, which creates jobs, which helps the economy.
"The principle of shared interest is also a building block of the communities that exist at tradeshows. The community of attendees is there with a desire to grow their business and themselves. The tradeshow environment provides learning opportunities and education that occurs both formally and informally.
"This learning and education lead to meaningful connections that continue to grow beyond the three to four days of an event, which often leads to increased commerce opportunities and strengthens the community that tradeshows create.
"There is not another professional means of doing so much to grow one's business and own self that can compete with a tradeshow."
Larry Kulchawik (pictured right), international tradeshow consultant, past president EDPA and IFES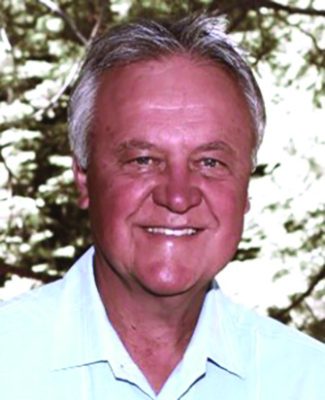 "I recently wrote an article on the evolution of tradeshow marketing in the U.S. for the past 50 years. There were major industry changes each decade that served to change our American methods and trends at tradeshows.
"What did not change over 50 years was the belief in the power of face-to-face engagement. The one thing that our new world digitalization does not do as well is to capture the power of emotion when communicating. There is no substitute for human encounters to generate emotion when communicating.
"In the future, tradeshow marketing will be done a bit differently. Visitor numbers may be less, but the impact and results will be greater than ever before. Industry associations and planners will be more keenly aware of the power of emotion to effectively connect their members at a live event.
"How we manage to allow for face-to-face engagements to happen at any event will be key to continued success."
William Nixon (pictured left), president and CEO, Willwork Global Event Services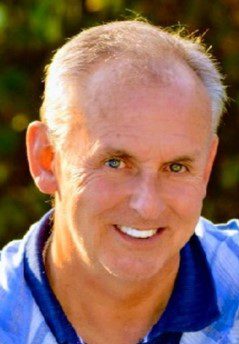 "Tradeshows create opportunities.
"They are an entertaining and engaging environment where buyers and sellers meet and connect. Buyers want to see, touch and compare merchandise; sellers want to display new product, promote their brand, view competitors, and network face-to-face with clients and prospects. They all want to connect and create opportunities for sales, learning, partnerships, employment and more.
"Tradeshows generate business … business on the show floor, and business off of it. Business for exhibiting companies, business for attendees, and business for companies servicing the industry. Willwork, and the company's growth over the past 35 years, is a clear example of how well tradeshows work for companies servicing the industry. The company incorporated in 1986 with two goals in mind: creating work for individuals; and improving the quality of the tradeshow labor force in Boston. With a commitment and focus on service excellence, the company expanded I&D services nationwide, and then developed product lines for private corporate events, general contracting, audio-visual and retail.
"Tradeshows create amazing opportunities—both for businesses and for individuals—and tradeshows do it in a safe setting. That's why crowds have gathered in the past; and that's why we are seeing crowds back at events today."
In conclusion, tradeshows work; they work very well. They generate billions of dollars in business, and create millions of jobs.

Bob McGlincy is director, business management at Willwork Global Event Services. Willwork creates engaging, energized, and exceptional event experiences. Bob can be contacted at Bob.McGlincy@willwork.com
A version of this story originally appeared in the Nov./Dec. 2021 issue of Exhibit City News, pp. 38-40. For original layout, visit https://issuu.com/exhibitcitynews/docs/ecn_nov-dec_2021