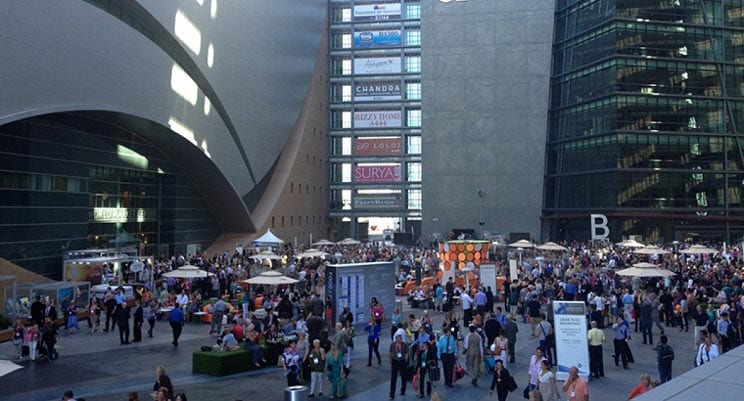 The Winter Las Vegas Market will feature new products, exclusive programs and more than 150 new, expanded and relocated showrooms and temporary exhibitors among its 4,300-plus furniture, gift and home décor resources. Winter 2020 Las Vegas Market runs Jan. 26-30. "Las...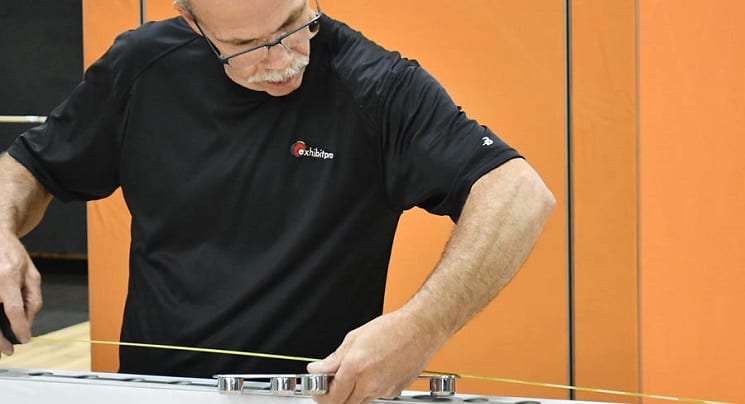 (Pictured: Craig Hackworth, director of warehouse and inventory for Exhibitpro) Exhibitpro, a full-service exhibit company based in New Albany, Ohio, has been recognized as a part of Event Marketer's 2019 FAB 50. The list honors the top 50 fabricators in the event and...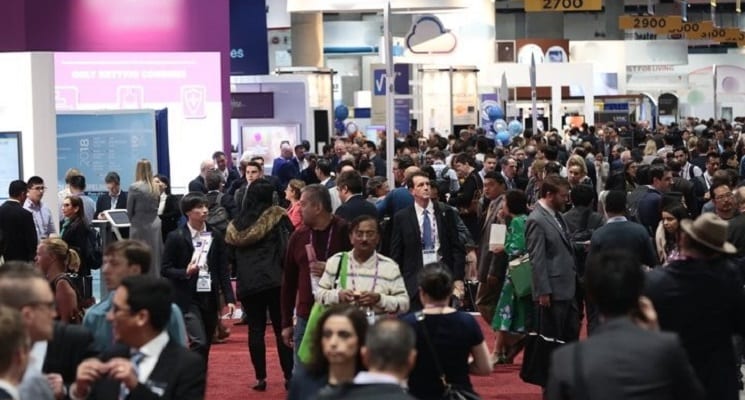 The DDW Administration has extended its partnership with Convention Data Services for two years through 2021. CDS will provide registration, integrations, lead management and contact center for Digestive Disease Week. "We have partnered with the DDW Administration for...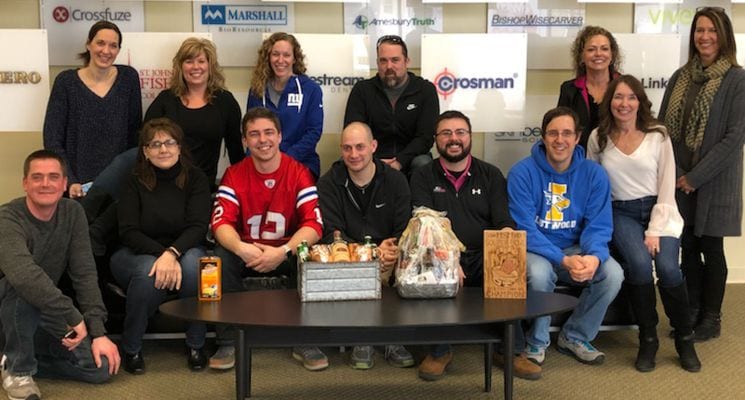 (Pictured above: MSM staff at last year's "Souper Bowl" charity event) Mirror Show Management, a Rochester, N.Y.-based brand experience agency, is now officially MSM Inc., a change effective as of January that reflects the transformation the organization has undergone...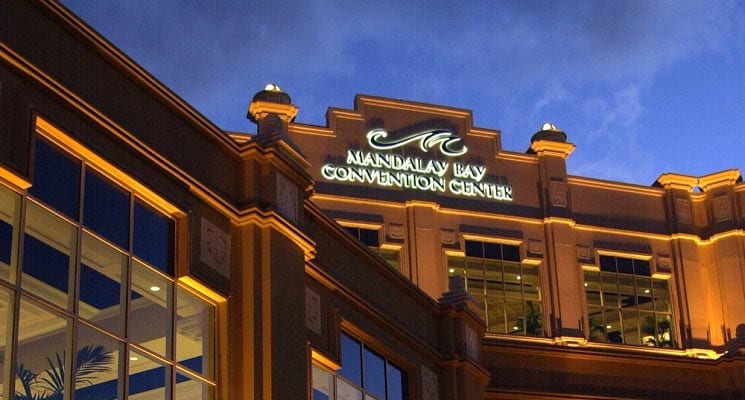 By Ray Smith Exhibit City News MGM Grand and Mandalay Bay resorts are being sold to real estate investment company Blackstone Group for $4.6 billion in a joint venture lease-back transaction, The Wall Street Journal reported on Jan. 14. The two massive Las Vegas...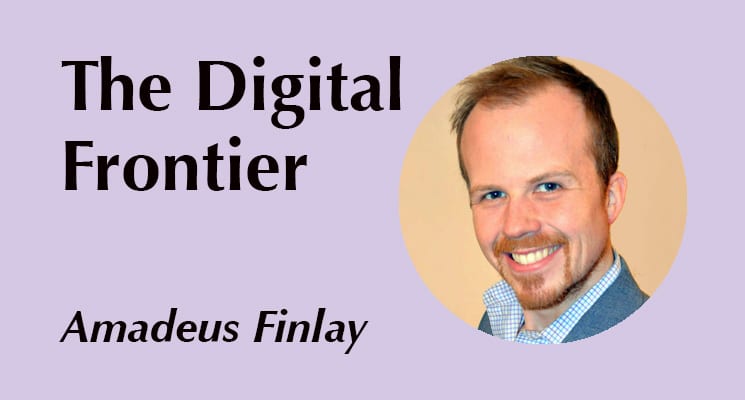 by Amadeus Finlay In the 13th century, a Franciscan friar from southern England proposed a problem-solving theorem that would forever change the way world approached streamlined thinking. Known as Occam's Razor or the law of parsimony, the hypothesis argues that one...
read more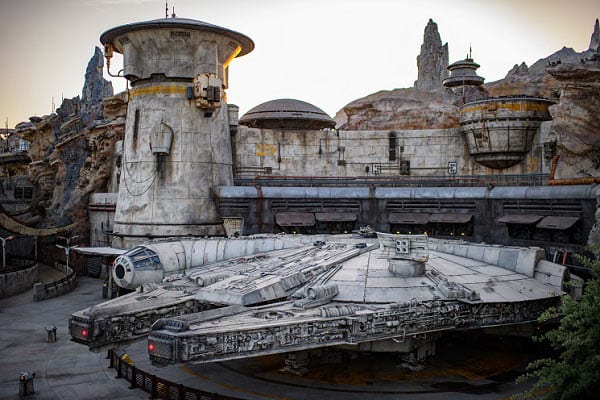 by Jeanne Brei Just stepping into Anaheim's fresh air—not hot, not cold, not humid—you are immediately struck by all the possibilities of fun and adventure. Everywhere you look, there's a "district" (like the Packing District or Downtown Disney), a "campus" (like the...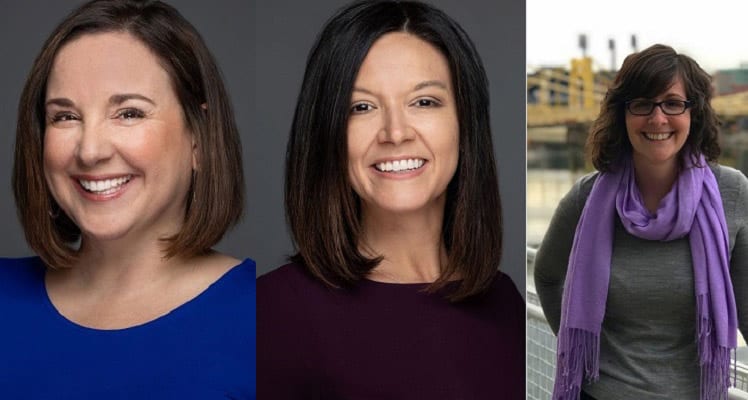 (Pictured above L-R: Kristen Turner, Jaime Andrade-Budesa and Angie Jasper) Three Pittsburgh area professionals earned their Certified Meeting Professional (CMP) certifications: Kristen Turner, director, convention services, VisitPITTSBURGH; Jaime Andrade-Budesa,...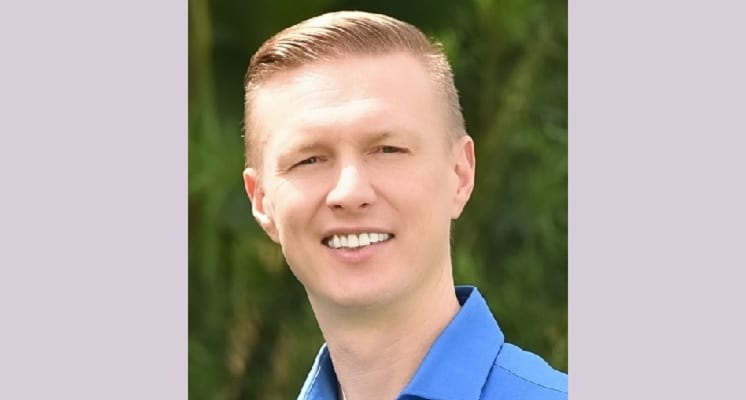 Full-service sourcing, housing and event management company Connections Housing has named Jonathan Misiewicz as vice president, national accounts. He reports to Connections Housing co-owners Nancy Hallberg and Kris Sieradzki. Misiewicz will oversee key national...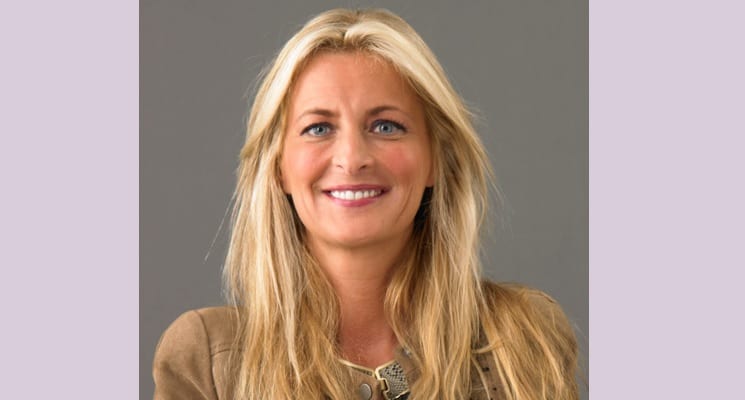 Global DMC Partners (GDP), the leading global network of independently-owned destination management companies (DMCs) and creative event experts, proudly announces the appointment of Catherine Chaulet as president and CEO. With her new title and expanded role, Chaulet...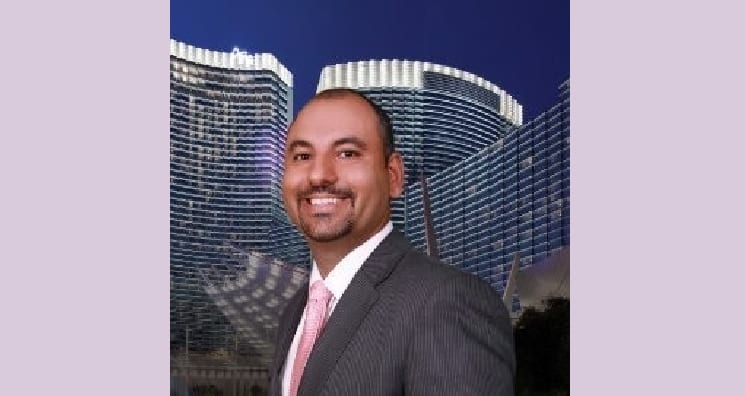 Tony Yousfi, vice president of sales for ARIA Resort & Casino and Vdara Hotel & Spa in Las Vegas, has been selected by the Hospitality Sales & Marketing Association International (HSMAI) as one of the "Top 25: Extraordinary Minds in Hospitality Sales,...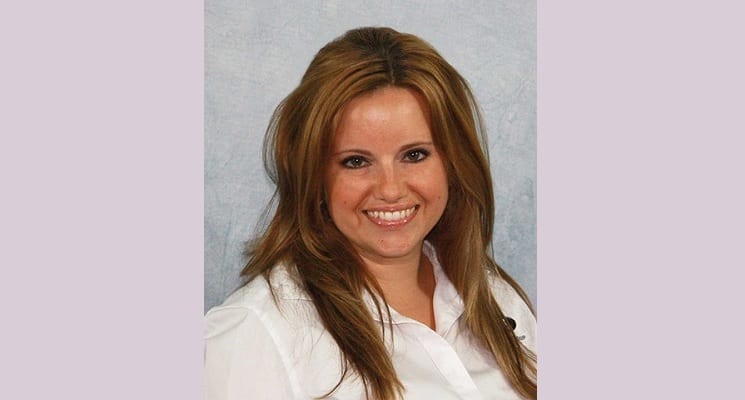 Orbus Exhibit & Display Group, North America's leading wholesale supplier and manufacturer of display, exhibit, graphic and event solutions, is excited to announce that Kara Barker, field sales representative at Orbus, has been named Promotional Products...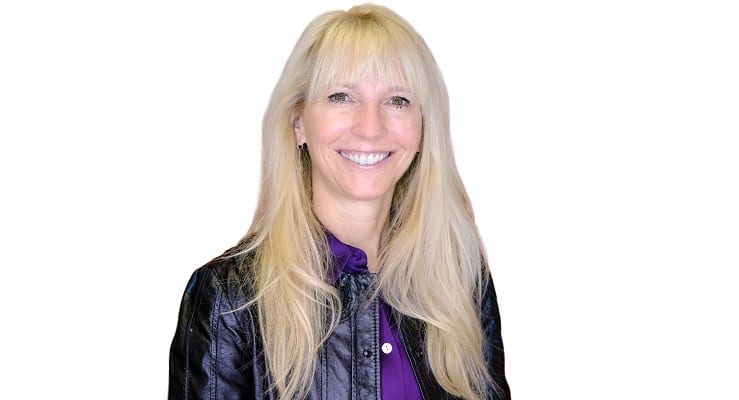 The Atlanta Convention & Visitors Bureau (ACVB) welcomes Jo Ann Herold to serve as chair of the board of directors for 2020. Herold is chief marketing officer at The Honey Baked Ham Company. "As we enter a new decade, Jo Ann's leadership will help us maintain...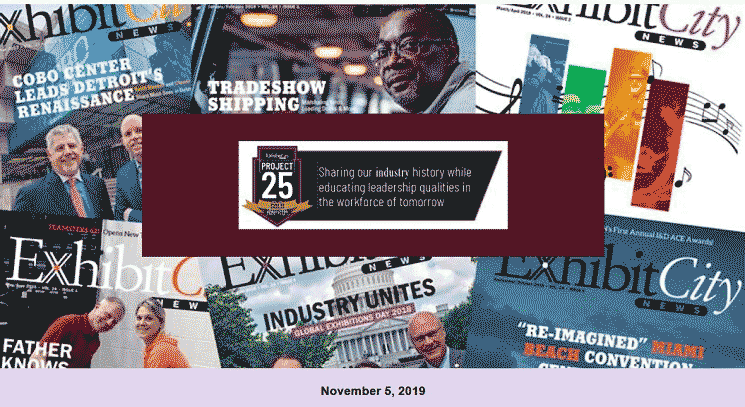 Click on the link to read ECN's First Monthly Project 25 E-Newsletter or to sign-up for ECN's free weekly e-newsblasts and the monthly Project 25 e-newsletters, subscribe at https://exhibitcitynews.com/newsblasts/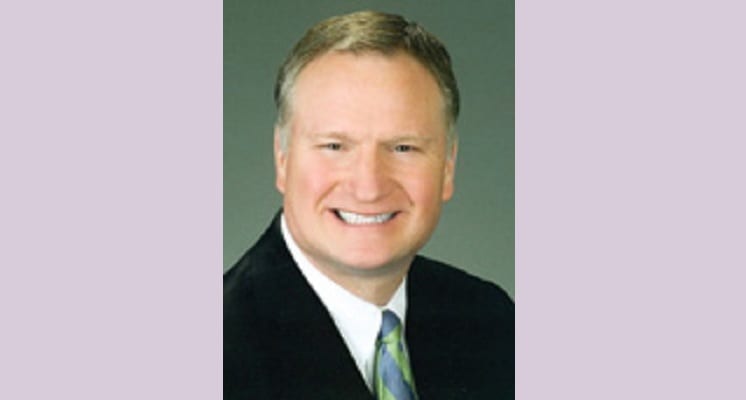 by H. K. Wilson In 1981, Mark Zimmerman was a young college grad on a quest for opportunity and adventure. He left his home in Michigan, where the recent recession had battered the auto industry and local economy, and sought his fortune in Atlanta, Georgia. He soon...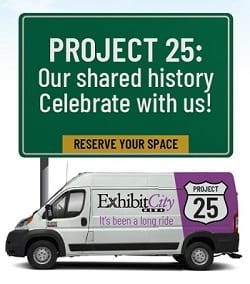 Celebrate 25 years of Exhibit City News! Call (702) 309-8023 for more info about sponsoring our silver anniversary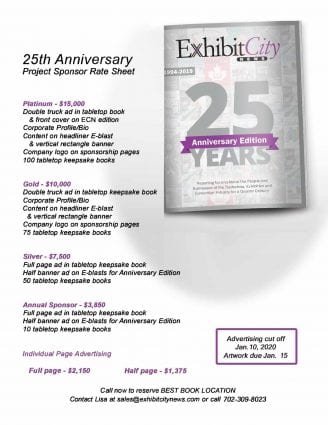 25th Anniversary Project Sponsor Rate Sheet Platinum - $15,000 Double truck ad in tabletop book & front cover on ECN edition Corporate Profile/Bio Content on headliner E-blast & vertical rectangle banner Company logo on sponsorship pages 100 tabletop keepsake...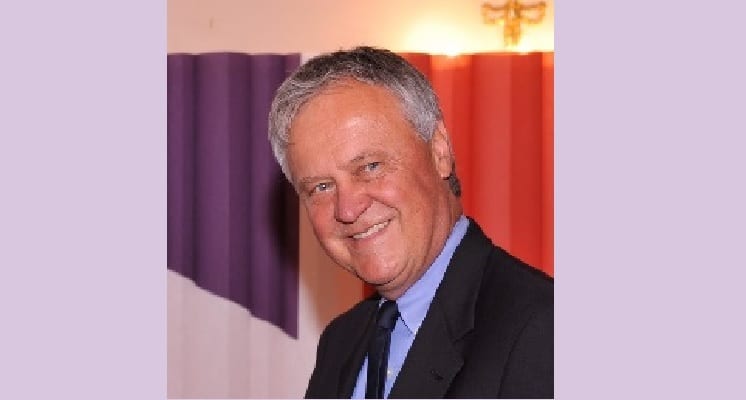 by Jeanne Brei For nearly 50 years, Larry Kulchawik has been a force in the tradeshow industry. He has worked for three of the leading exhibit companies in the U.S. in management and sales with a focus on international trade show marketing, has served on the boards of...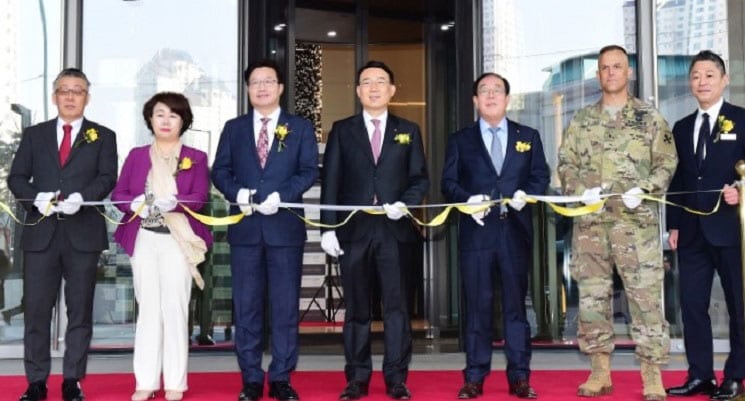 (Pictured: Suwon Mayor Yeom Tae-young, center, leads a ribbon-cutting for the new Courtyard by Marriott Hotel) Marriott International has opened the first Courtyard by Marriott Hotel in Suwon, part of the new MICE Complex within Suwon Gwanggyo New Town. The hotel...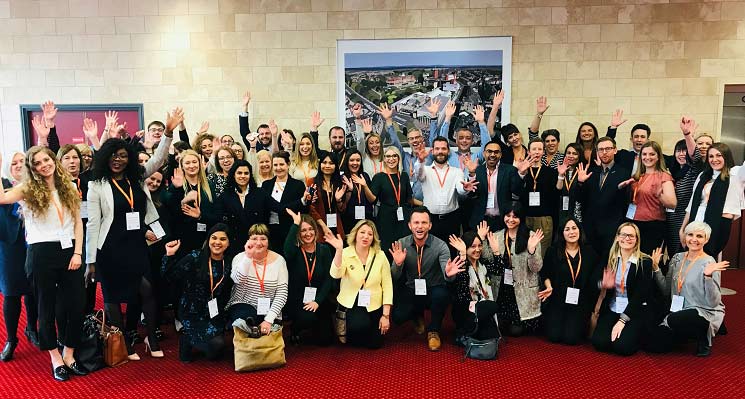 (Pictured: First-time attendees at 2019 ICCA UK&I conference) ICCA's UK & Ireland Chapter has announced the lineup for its upcoming annual conference to be held March 11-12 at the new ICC Wales and to be hosted by Welsh television presenter Gethin Jones. A...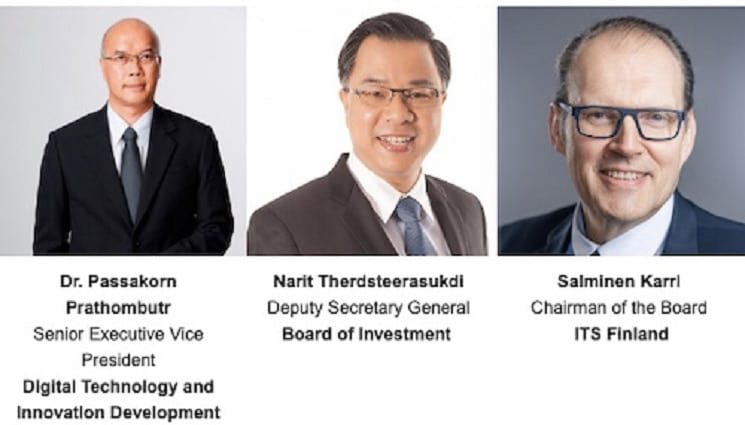 Keynote speakers have been announced for the Roads & Traffic Expo Thailand 2020, which will be held Feb. 12-13 at BITEC, Bangkok. Officials from the Ministry of Transport, Department of Highways, Digital Economy Promotion Agency, Department of Rural Roads, Royal...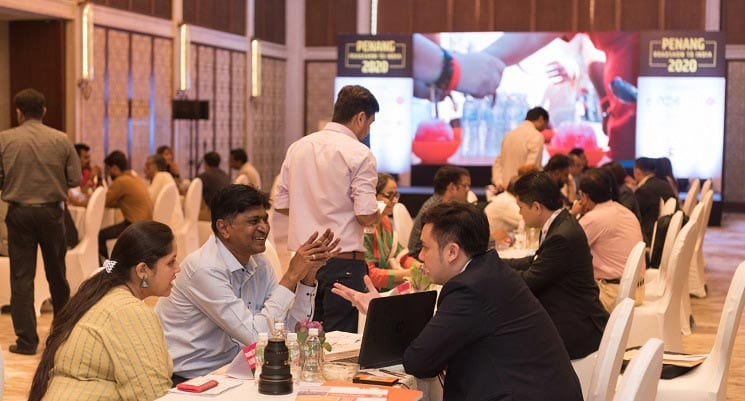 The Penang Convention & Exhibition Bureau launched its annual road show to India in Mumbai Jan. 13 at the Four Seasons Hotel as part of the Penang Road Show to India 2020. Beginning the road show in Mumbai, the Penang delegation continued on to New Delhi, Chennai...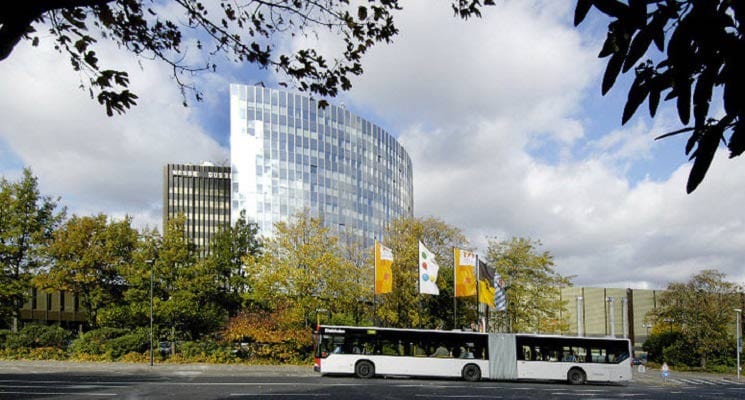 Due to its substantial domestic business with a large number of trade fairs, the Messe Düsseldorf Group achieved overall revenue of 369 million euros in 2019, an increase of 25.6 percent compared to 2018. Messe Düsseldorf recorded a revenue increase of 29.8 percent,...
"Momentum Management continues to be impressed with the measures that Exhibit City News takes in their efforts to provide a respected and credible platform for our industry.
Momentum Management
"Exhibit City News provides excellent information on current trends, and is a great resource for the most up to date happenings in our ever-changing industry. I read it cover to cover!"
Leanne Dagavarian
Trade Show & Special Event Manager, Hologic
"We as an industry thank the Exhibit City News staff for providing us all with the print and online platforms necessary for honoring our up and coming industry leaders (40 Under 40) of both today and tomorrow. Keep carrying those torches and fighting the good fight… Job well done!"
Ray C. Rogowicz
CEO and President at EXHIBITTRADER.COM, Inc