Events and interesting facts that have shaped the industry.

1810 – First Oktoberfest held in Munich
On October 12, 1810, the first Oktoberfest was held in Munich, Germany. The fair, which is considered the world's largest, hosts over 5 million people every year.
Only beer that is brewed in the city of Munich is allowed to be served at the festival. With this tradition is the regulation that one beer is designated the Oktoberfest beer.
In 1811, Oktoberfest added a horse race to the event, and in 1816, booths were constructed to give away items like silver, porcelain and jewelry.
1880 – Melbourne International Exhibition moves to Melbourne
The Melbourne International Exhibition, held from October 1, 1880, to April 30, 2881, was the second international exhibition to be held in Australia. The first exhibition, which took place the previous year, was hosted in Sydney.
The Royal Exhibition Building, which was built specifically for the international exhibition, consisted of over 12,000 meters of exhibition space. Today, the building is considered a World Heritage site.
The Melbourne International Exhibition was expected to promote commerce and industry as well as art, science and education. Over 1.4 million people visited the exhibition.
1933 – President Roosevelt attends Chicago World's Fair
On October 2, 1933, President Franklin D. Roosevelt visited the Chicago World's Fair.
However, before boarding his train to leave the World's Fair, President Roosevelt visited the Bohemian Cemetary to lay a wreath on the tomb of Anton Cermak, former Mayor of Chicago.
Cermak had recently been shot by an assassin in Miami. The bullets that struck him were intended for President Roosevelt. In his last moments, Cermak said, "I'm glad it was me instead of you."
1966 – British motor show debuts first 4WD car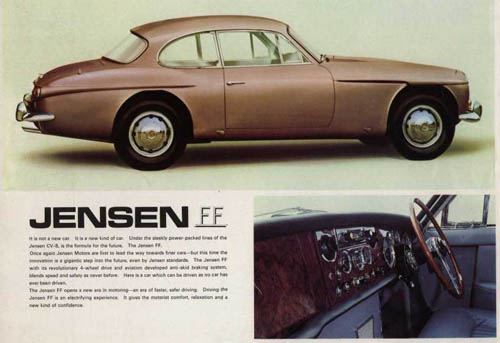 At the 1966 British International Motor Show, which is held biennially, was founded in 1903 by the Society of Motor Manufacturers and Traders (SMMT). In 1966, it was held in Earl's Court, London.
The 1966 ran through October 19-29. The show debuted several new cars, including the Aston Martin, Ford Cortina Mark II, and Vauxhall Viva.
Among the new cars was the Jensen FF. The Jensen was a four-wheel-drive vehicle and was the world's first non- all terrain vehicle to have 4WD and anti-lock brakes.
Tradeshow history as reported by Exhibit City News
1999- Freeman Co. debuts two employee training courses
In a series of four-day sessions, Freeman's Advanced College of Freight played host to employees of Freeman and Sullivan. The classes, which were held continually for a year, included several interactive training sessions in two new colleges.
In 1999, Freeman introduced a College of Decorating. The new school trained over 150 exhibitor service representatives in a separate four-day course.
Technical topics in the classes included things like post-show services, invoice reconciliation, and advanced order support.
2001 – Tradeshow industry regroups after tragedy
During the last week of October, the Wall Street Journal reported a number of companies declining in profit. Even the convention and tradeshow industry was feeling the pressure of an economic slowdown.
For example, it was reported in October 2001 that Derse's business, which has previously been on a steady uprise, declined 12.5 percent from 2000.
In fact, after the 9/11 tragedy, some companies reported worse business than the recession of the early 1990s.

2004 – Randy Smith finally tees off after first postponement
For the first time in its 10-year history, the Randy Smith Memorial Golf Classic was postponed due to an untimely visit from Hurricane Ivan. The golf tournament finally took place on Monday October 11, 2004.
Fortunately, the change of plans did nothing to change the support of participating golfers, volunteers, sponsors and family members who attended.
At the 2004 event, 220 golfers, 50 volunteers and more than 300 banquet attendees joined forces to help and support fellow tradeshow industry professionals.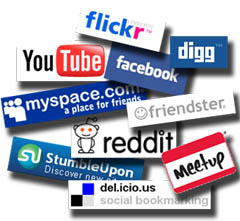 2009 – Social media workshop sells out in weeks
In October 2009, ASAE and The Center for Association Leadership announced the launch of a workshop for professionals interested in learning about social media. The workshop, which was set for November 5-6, 2009 in Washington, D.C., sold out in a matter of weeks.
The hands-on discussion focused around popular networking channels like Facebook, Twitter, LinkedIn, Flickr and YouTube, and was considered a beginning level class.
This workshop was intended to help attendees begin their social media strategies.