When asked to consider the most important criteria for exhibitors to attend an event, the overwhelming majority of attendees at AIBTM 2012 said the quality of buyers and the reputation of the event were their top priorities.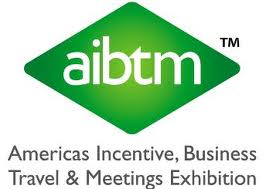 Hosted buyers who attended AIBTM 2012 this past June in Baltimore showed some of the highest satisfaction levels with the event so far, with 90 percent indicating they are likely to return to Chicago in 2013. Another 93 percent of attendees expected to place business as a result of their attendance, and 97 percent felt that the pre-scheduled appointment system matched their business requirements and is now an important factor of AIBTM.
Following on from a successful AIBTM, Reed Travel Exhibitions conducted an independent survey amongst over 6,000 buyers and suppliers within the IBTM Global Events Portfolio database to identify trends for the United States as a destination for a tradeshow for the meetings and events marketplace.
"As the world's leading event organizer for this industry, our core brand values are based on our reputation in delivering quality hosted buyers and this remains the key to our success. Equally to ensure there is total transparency, we also have our events independently audited so that our stakeholders can see exactly how many hosted buyers attended rather than rely on an organizer claiming the numbers," said Craig Moyes, portfolio director, Reed Travel Exhibitions.
Additional post-show research undertaken to find out the reactions to AIBTM 2012 and the move of the event to Chicago identified that 80 percent of trade buyers are likely to attend AIBTM 2013, and 92 percent would recommend the event to a colleague.
Satisfaction levels by exhibitors were some of the highest recorded with 90 percent of exhibitors happy with the event, and 88 percent likely to return when it moves to Chicago. Some 90 percent were satisfied with the quality of buyers from the United States, and the same percentage confirmed they generated sales leads and inquiries as a result of their attendance.
More than 50 exhibitors re-booked onsite and immediately after the show, including the Puerto Rico Convention Bureau, Philadelphia CVB, Jamaica Tourist Board, Visit Orlando, AM Resorts, Long Island Convention & Visitors Bureau & Sports Commission, Hello USA!, Soonest Collection, IHG-InterContinental Hotels Group, Greater Boston CVB, Marriott International, Cent, Experient, Dominican Republic Tourism Board, Moscow Exhibition and Convention Agency and more.
AIBTM 2013 will take place at McCormick Place in Chicago from June 11 through June 13 next year and will be hosted by Choose Chicago.