IATA Airport Code: IAH, which originally stood for "Intercontinental Airport of Houston"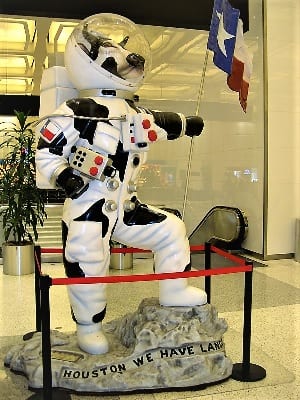 Location: 2800 N. Terminal Rd, Houston, TX
Year Opened: Houston Intercontinental Airport opened in 1969. Scheduled to open in 1967, changes in the terminal design caused costly construction delays. In 1997, the Houston City Council voted unanimously to change the airport's name to George Bush Intercontinental Airport after the 41st U.S. president.
Size: The airport covers 10,000 acres and has 10 runways that, if placed end-to-end, would be 43 miles long. It has 130 gates in five terminals that are connected by a skyway and a subway. Terminal E was completed in 2004 and it's currently undergoing a $1.3 billion capital improvement program scheduled to be completed in 2024-25.
Transportation: Houston Metropolitan Transit Authority (METRO) buses serve the airport. Taxis, rideshares and limousine services are available, and shuttle buses service local car rental facilities.
On-Site Facilities: The airport houses an on-site Marriott Hotel, between Terminals B and C, that's accessible via the landslide inter-terminal train which runs every three minutes from 3:30 a.m.–12:30 a.m. daily. The hotel has 573 rooms, restaurant/bar, concierge lounge, coffee shop, health club, sundry shop and a conference center.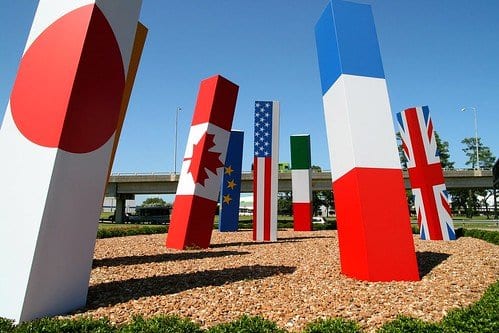 Fun Fact #1: The airport grounds are beautiful, particularly in the spring when Houston bursts into flower. IAH groundskeepers are tasked with maintaining more than 41,000 square feet of flowers and shrubbery.
Fun Fact #2: There are several art installations on the IAH grounds and interior. "Light Spikes" (pictured right) was created for the 1990 G7 Summit, hosted by President George H.W. Bush in Houston and was moved from the GRBCC to the IAH grounds when the summit ended.
Website: www.fly2houston.com