Launching a new iPad application just made life easier for meeting and event planners thanks to Associated Luxury Hotels International (ALHI).
Developed by ITM Mobile, the free app will allow planners to access ALHI's listing of more than 160 four and five diamond quality member hotels that specifically cater to meetings and events.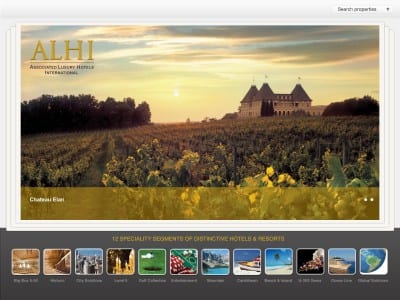 ALHI is an organization that provides sales assistance to meeting and event planners with booking top hotels for meeting venues.
The app is 100 percent native, thus it can be used in an "offline mode" without the need for a Wi-Fi Internet connection.
Information provided include details about each property's accommodations, meeting facilities, dining and destination information. A "favorites" function allows users to select up to six properties to compare key features side-by-side.
In turn, planners can use the app to search for properties, destinations, venues, and/or cruise ships that will best suit their programs' objectives, unique desires and specific needs.
For more information, visit www.alhi.com.