Two years after launching its sales office in Atlanta, Aluvision will open its first U.S.-based manufacturing facility in Duluth, Ga.
Given the fast-growing demand and success of the Aluvision product in the North American market, manufacturing products locally was the next logical step for this dynamic company.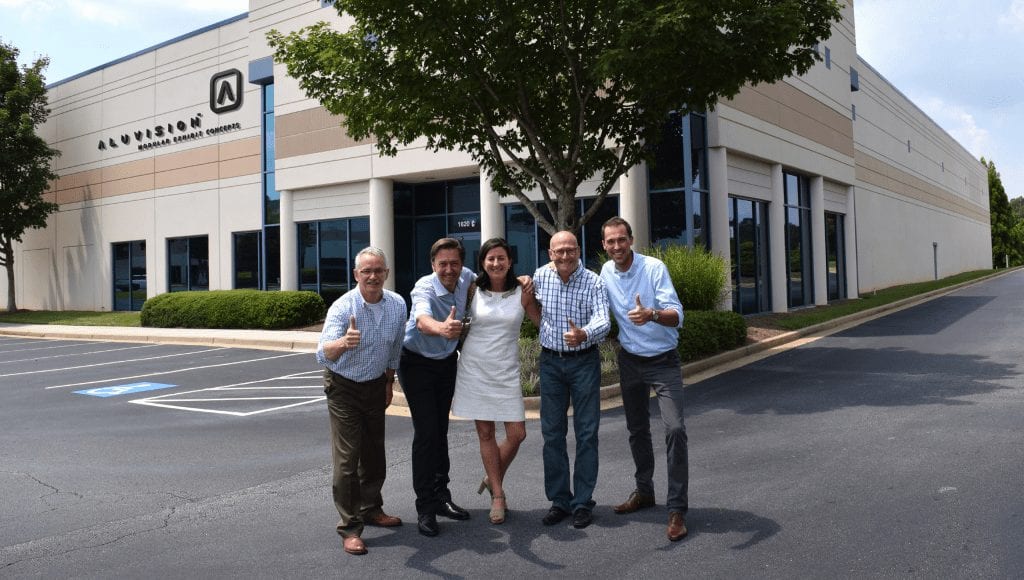 Aluvision has been a leader in developing innovative modular solutions for the tradeshow, exhibit and event industry for the past 12 years.
Stephan De Mulder, senior account director at Aluvision Inc. says, "The ingenuity and simplicity of the Aluvision system is key to its success. The combination of light weight and 'fool proof' set up makes it the perfect solution for any exhibit company's purchase and rental projects. The clean and well-finished Aluvision products create the custom look that all end customers dream of, even with tight budgets. With a very wide range of fabric, backlit fabric, LED lighting and hanging sign solutions, Aluvision is also far more than a 'wall frame system' only."
The 30,000 ft² facility will bring greater efficiencies resulting in higher production capacities and shortened lead times. Aluvision's new plant will be located in Duluth, Ga., and it is to be fully operational by the beginning of 2016. The new offices will also include a large showroom, allowing existing and potential customers to experience the wide range of custom modular products that Aluvision offers.
Company officials say, "We have always been very committed to the U.S. market, and we look forward to further expand our capabilities here. We would like to thank all of our customers for their continued confidence and for giving us the opportunity to continue to grow and be part of their success. "
Aluvision offers a very wide range of building solutions based on light weight, aluminum frames: straight or curved hard-panel walls, fabric and backlit fabric structures, hanging signs, freestanding displays and many more.
For further information, visit www.aluvision.com