Underscoring its commitment to provide North America with specialist AV distribution services and a unique wholesale-only rental partnerships, APG Displays, Canada's leading distributor of video walls and other displays, announced its expansion from Canada into the U.S. market with the opening of a new 5000 square-foot office and showroom in Orlando, Fla.
"We're proud to announce our greatly anticipated expansion into Orlando," said David Weatherhead, president, APG Displays. "This new office allows us to better support our resellers and wholesale sub-rental partners. Plus, we will be in closer proximity to key rental and staging customers who service exhibits."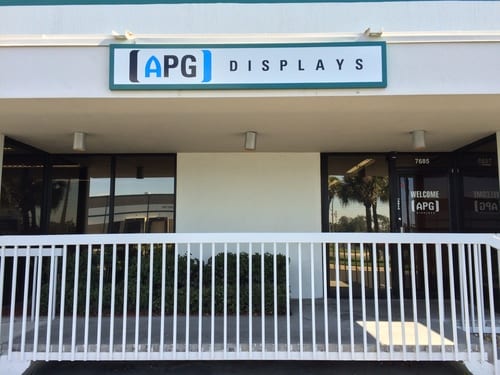 The new office also puts APG Displays closer to the event market in Orlando. Prospective resellers and sub-rental clients can visit the space and tour the demonstration showroom before purchasing or renting videowalls.
"This expansion makes it easier for our clients in Orlando to select displays," Weatherhead added. "It also simultaneously broadens our reach in the U.S. market."
In 2014, APG Displays experienced record-breaking growth, having signed a North American distribution agreement with Green Hippo for its new AViary Video Processor Range.
"No other distributor is better able to meet the needs of resellers who want to sell video wall technologies or rental companies who need access to cutting-edge digital displays than APG Displays," said Dan Ayerst, general manager, APG Displays. "We offer the most comprehensive portfolio of large video display solutions, each with customized accessories, technical support, and full system design and installation services. We're very excited to bring our services to Orlando."
The new office is located at 7685 Currency Dr, Orlando, FL, 32809 (map).
For more information, visit apgdisplays.com