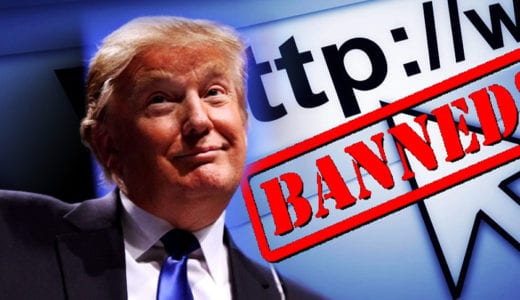 Exhibition and event industry leaders are speaking out about the executive order enacted by President Trump that bans the citizens of seven Middle Eastern countries from entering the United States, which Trump says is to prevent terrorism but many others say is a persecution of Muslim individuals. And though the industry is expressing a fairly unified voice of concern, the statements of some hold a much sharper rebuke than others.
In measured words, officials from the Meetings Mean Business Coalition said the ban has caused "concern and confusion," and that they will continue to monitor its impact on the industry. Meeting Professionals International, Professional Convention Management Association, and International Association of Exhibitions and Events have expressed similar sentiments in separate statements, each pointing to the impact international visitors have on the meeting and events industry and the necessity that lawmakers take care with that relationship. "The global exhibitions industry contributes more than $200 billion to world economies, with roughly $77 billion contributed to the U.S. gross domestic product annually," said Ryan Strowger, a senior vice president with the International Association of Amusement Parks and Attractions and the chair of IAEE. "Furthermore, more than 42 million visitors attended 9,400-plus business-to-business exhibitions and events in the United States alone, and IAEE members and stakeholders are rightfully concerned about the long-term ramifications of restrictions placed on global travelers coming to the United States."
John Graham, the CEO and president of the American Society for Association Executives, took a stronger tone in decrying the move as harmful to the industry. "While ASAE supports strong screening of travelers entering the U.S., it's clear that this order was too hastily enacted, sparking chaos and confusion across the world," said Graham. "Not only does it concern us in terms of the impact on international attendance at association meetings and conferences, it raises questions about whether we are making policy as a nation based on religion. ASAE urges the administration to clarify the intent of this order and confirm our nation's commitment to equality and humanitarianism. We will be continuing to work with the Meetings Mean Business Coalition and other like-minded organizations to jointly address this issue." Leaders of each association said they will be surveying internally to gauge the ban's impact on their members.