ASTOUND Group, a global design and fabrication house providing end-to-end solutions for events, exhibits and specialized construction projects, was named one of Canada's Best Managed Companies in 2014 for excellence in business performance. Sponsored by Deloitte, CIBC, National Post, Queen's School of Business and MacKay CEO Forums, the Best Managed award recognizes Canadian owned and managed companies with revenues over $10 million for sustained growth, financial performance, management practices and the efforts of the entire organization.
"I would like to congratulate ASTOUND and its entire workforce. Achieving this standard of excellence takes a united effort from a dedicated team," said Mike Runia, National Co-Leader of Canada's Best Managed Companies Program and Ontario Managing Partner, Deloitte.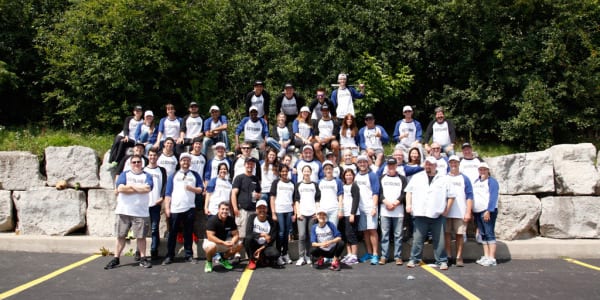 ASTOUND was a winner of Canada's Best Managed Companies program in 2013 and requalified in 2014 to maintain its status as a Best Managed company. Over the past year, ASTOUND focused on streamlining its business units by implementing well-defined, interdepartmental hand-off procedures as well as a comprehensive solutions and estimating process and an enhanced focus on brand marketing and sales support.
"Being part of the Best Managed program is not only a great boost for our brand but also carries with it a welcome responsibility to live up to our designation in everything we do," said Dale Morgan, CEO, ASTOUND. "We are thrilled to be named to this esteemed list for the second year in a row."
Established in 1993, Canada's Best Managed Companies is one of the country's leading business awards programs that recognizes Canadian companies that have implemented world-class business practices and created value in innovative ways. Applicants are evaluated by an independent judging panel on how they address various business challenges, including new technologies, globalization, brand management, leadership, leveraging and developing core competencies, designing information systems, and hiring the right talent to facilitate growth.
"Today's market place is not just about financial performance; it is also about the investment in the people. ASTOUND invests in their team to build up a strong and stable company. Best Managed companies are home grown companies making smart investments to achieve above average returns," said Peter Brown, National Co-Leader of Canada's Best Managed Companies Program and Senior Practice Partner, Deloitte.
2014 winners of the Canada's Best Managed Companies award, along with the Gold Standard winners, Requalified and Platinum Club members will be honored at the annual Canada's Best Managed Companies gala in Toronto on March 31, 2015. The symposium will also address leading-edge business issues that are key to the success of today's business leaders.
For more information, visit bestmanagedcompanies.ca