Atlanta Convention & Visitors Bureau successfully welcomed multiple conventions and events in the first half of the year, including medical meetings, youth sports competitions and a wholesale market. This signals the return of in-person events as Atlanta's hospitality community continues to rebound from the pandemic.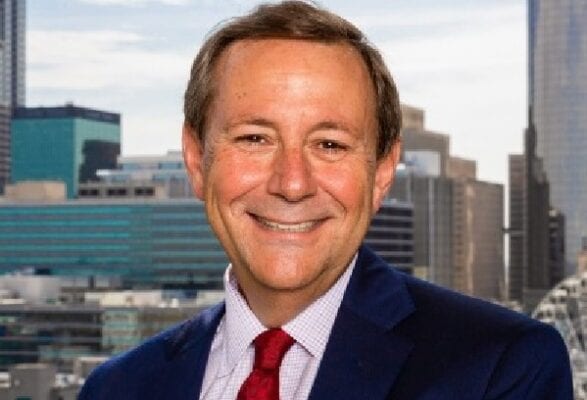 "Atlanta has safely welcomed a variety of groups that continue to boost the city's economy, and this trend will continue with a strong convention calendar in the second half of the year," says William Pate (pictured left), president and CEO, ACVB. "It's exciting how much new hospitality product we have to show our customers, including the ever-expanding Georgia World Congress Center, new hotels and refreshed event spaces throughout the destination."
This year's collective of successful events began in January with the eight-day Winter 2021 Atlanta Market at AmericasMart. In February, CHEERSPORT held its Nationals competition at Georgia World Congress Center, and in March, the city welcomed Thomas P. Hinman Dental Meeting's 108th gathering with continuing education in dentistry. Mizuno Big South National Qualifier brought more than 1,500 volleyball teams to GWCC in April, using all three buildings for the tournament. The first weekend in May, SECO International held its annual convention highlighting optical research.
The outlook for the remainder of 2021 is positive with 75 percent of Atlanta's citywide conventions scheduled for the back half of the year. Momentum continues to build as sporting events welcome patrons at full capacity and demand generators as concerts and festivals return. Development is booming with eight hotel properties opening this year, and the recent groundbreaking of Signia by Hilton Atlanta. The new hotel will connect directly to GWCC with an anticipated completion in late 2023.
Established in 1913, Atlanta Convention & Visitors Bureau (ACVB) is the official destination marketing organization for the city and serves to favorably impact Atlanta's economy through conventions and tourism. A private, not-for-profit organization, ACVB bolsters Atlanta's $16 billion hospitality industry which generated nearly 56 million visitors in 2018. For more info, visit atlanta.net .