Atlantic City officials responding to the upcoming closings of the Showboat Atlantic City Hotel and Casino on Aug. 31, Revel on Sept. 2 and Trump Plaza Hotel and Casino on Sept. 16, are turning to non-gaming revenue and economic development for "America's Favorite Playground."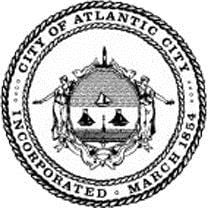 On Aug. 26, Atlantic City Mayor Don Guardian, along with Casino Reinvestment Development Authority Executive Director John Palmieri, Resorts Casino Hotel President and CEO Mark Giannantonio and Atlantic City Alliance President Liza Cartmell, disclosed that significant progress is being made in the destination's ongoing transition to a burgeoning, multi-faceted tourism destination.
While Mayor Guardian acknowledged the difficulty for the resort destination in the coming weeks with the closings of the casino properties, he and others are working to provide solutions.
"We have made great strides through the public-private partnership between the Casino Reinvestment Development Authority (CRDA), Atlantic City Alliance (ACA) and MEET AC with the state of New Jersey, Atlantic County and the city," Palmieri said. "We are on track to drive $1 billion into the Tourism District within these first five years, which is all part of our plan that focuses on four key initiatives: attraction visitation, building the visitor experience, targeting meeting and conventions and investing in neighborhoods and job training."
To date, some $778 million worth of completed economic development projects are making way for an additional $475 million of development in process or already under construction, including Harrah's Waterfront Conference Center, which will add more than 1,300 jobs.
In an effort to capture more of the critical mid-week meetings and conventions business, Meet AC was created as a non-profit expected to add a potential 251,000 group room nights in the next three to five years.
"We are making progress. Non-gaming spending has grown even as gaming declined," Cartmell said. "Net gaming and non-gaming revenue is $3.3 billion in 2013 with 71.5 percent coming from gaming and 28.5 percent in non-gaming cash sales."