beMatrix USA, a provider of exhibit frame systems and value-added hardware, welcomed a director of business development – western region.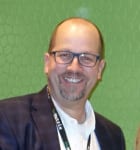 Chris Zulliger joined the company this pass January to serve the following states: CA, OR, WA, MT, ID, WY, UT, NV, AZ, NM and CO.
Zulliger is not new to beMatrix. He was the director of operations at Laarhoven Design and beMatrix prior to moving back to his native Utah in June 2013.
He is based in Salt Lake City, Utah.  His extensive knowledge of beMatrix will be of tremendous value to clients in the region.
Contact Zulliger at c.zulliger@bematrix.us.