Each year, ECN readers nominate some of the best companies to work for in the industry, and we ask those organizations to share some of their wisdom.
by Kerstan Szczepanski
The Great Resignation. That post-pandemic catchphrase that describes the culmination of years of employee dissatisfaction with the workplace and corporate culture seems to be defining 2022. Because The Great Resignation idea is so prominent in our current culture, it's easy to think every work space in America runs the gamut from miserable to nightmarish. But is that true?
ECN doesn't think so. There are companies in the tradeshow industry that have a reputation for being some of the best places to work, and we asked several of these companies a series of questions about what they do to keep their employees happy. Their responses ran the gamut from just-what-you-thought to insightful and actionable.
What makes your company such a great company to work for?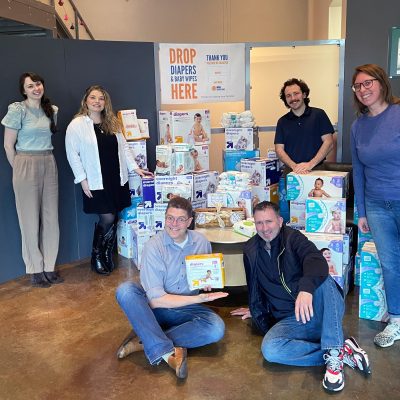 Kevin Trainor, president of Condit Exhibits, puts it plainly: "Every company says this, so it sounds a little trite, but it's the Condit Family. Literally every single person is ready to step up to get the job done while, simultaneously, it's this really fun, collaborative and high-energy environment."
Wendi Jacobs, marketing and account development manager for Acer Exhibits and Events answers similarly: "Without a doubt, our strongest asset is our team members. We take a lot of pride in our work, and it is rewarding to work with multi-talented, dedicated professionals who do the same."
The Orange County Convention Center's "…fast-paced and exciting work environment is one of the many reasons employees enjoy working at the Orange County Convention Center (OCCC)," comments the OCCC. "OCCC is home to many long-standing employees, some who have dedicated more than 25 years of service, who work together every day to run a major economic engine in the Orange County community."
According to Jacobs and Dos Santos, the employees contribute a great deal to the positive environment. And the energy of the tradeshow industry seems to feed that positivity. As Rhiannon Anderson, Chief Marketing Officer for Steelhead Productions says, "Tradeshows and events are always evolving, fast-paced and deadline-driven. Despite the stressful nature of our work, we believe that employees who are well taken care of have the ability to better and more joyfully navigate the ever-changing nature of the event industry."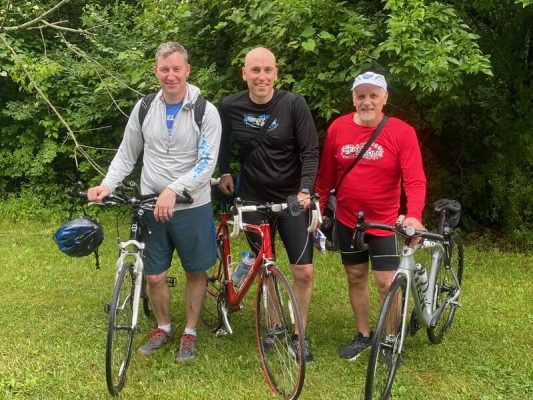 "(Fern's) core values," answers Fern Expo's VP of marketing and industry relations, Jim Kelley. Those values are, "'PEOPLE FIRST: Work as a team. Show respect.' This approach is evident in how everyone interacts internally and helps smooth out those stressful times that occur in our business."
How does a company overcome the stress of the industry? Communication. Allie Hughes, Derse marketing manager says, "Impeccable internal communications and personal approach to employee relations … especially during the pandemic, the leadership team's open and transparent communication left employees feeling comfort in the future of the company."
What about the city your company is headquartered in contributes to making the company great to work for?
Chuck Texeria, senior account executive for Willwork, answers, "Willwork is headquartered in Easton, Massachusetts, the town that I grew up in. Easton is a close-knit community where everyone has support for one another. Willwork culture shares these same values. I started working here more than 20 years ago. I am proud to say that the team I started with are all still here today working at Willwork."
Local values can play a big part in a company's culture. Derse's Hughes says, "Headquartered in Milwaukee, Wisconsin, Derse embodies the true meaning of Midwestern values and that same mindset transfers to our other divisions (Chicago, Dallas, Las Vegas, and Pittsburgh). When you think of Midwestern values like hard working, humble, and always striving to do the right thing … that is Derse."
It's more than the culture of the company's location that can contribute to workers' satisfaction. Sometimes companies just spring up in cool spots. Condit's Trainor enthuses, "Both our locations, [Chicago and Denver] are just stellar. Nearly everyone at our Denver headquarters hikes, bikes, camps, you name it! In the Chicago office, we've got sports fanatics, concert goers, always going and doing!"
Acer's Jacob's replies, "Havre de Grace, Maryland, is a fantastic coastal town. We enjoy close partnerships with local government, businesses and museums. And the food! We might be biased, but fresh Chesapeake Bay crabs are the best in the world, and our team enjoys an annual crab feast toward the end of the summer each year."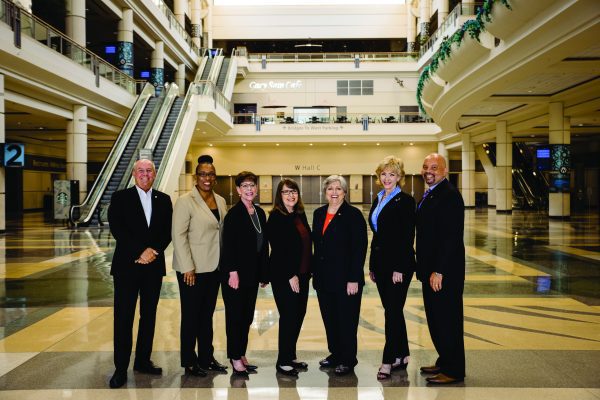 In Orlando, where the OCCC is located, the level of entertainment for convention-goers is unparalleled. "There are various theme parks and attractions within close proximity to the center," says the OCCC. "Orlando is one of the few destinations in the country that offers multiple retail, dining and entertainment complexes within minutes of the convention center."
Anderson points the out entertainment for convention-goers and resources for clients available in Steelhead's base of operations. "Las Vegas is the tradeshow capital of the world. Being based here provides our employees and our clients the advantage of having all of the resources to support event success easily accessible. Las Vegas is a destination city, which makes travel and entertainment easy."
What is it about your corporate culture and your staff that makes your company one of the best places to work?
"We know exactly what we are: a mid-sized boutique exhibit agency with a core competency in exhibit design and fabrication," says Jacobs of Acer. "Our ability to understand our clients and craft unique solutions starts from concept design and carries through all the way through exhibit end-of-life. And this clear, common purpose is what drives our team."
A clear vision for the company and staff is also credited by other organizations. "The OCCC team's primary job is to act as The Center of Hospitality by always demonstrating the Center's SCORE values: Safety, Courtesy, Ownership, Responsibility and Exceeding Expectations," explains the OCCC. "The SCORE Values bind employees together in its overall mission of economic development for the community."
Jim Kelley ascribes "… strong work ethics, a common moral compass, never wanting to let each other down and an appreciation of everyone's contributions," as key values to Fern's culture that makes for the success of its work environment. "At Fern, the culture of the organization acts as a guidepost for everything we do internally as well as in the serving of our clients. An example of this can be summarized with the following comment we received from a client recently: 'There's a true sense of partnership and camaraderie among the Fern team that we don't see with our other providers.'" Now that is high praise.
"This can be a very high-stress industry," Trainor comments. "And from the top down, we keep perspective focused on innovative design, quality craftsmanship and accessible customer service to meet client goals, but also on realistic deliverables, respect for each other and a healthy work-life balance." The last point on healthy work-life balance is a large part of Condit and other companies.
Derse's workplace is strongly family oriented. It's small enough that leadership can know all their employees, and everyone is considered part of the Derse family. "As a financially stable and fiscally responsible company that has their employees' best interest in mind," says Hughes, "Derse commits to their employees. They offer opportunity for growth and advancement for employees' long-term success and career development." Hughes also says the company is very involved with their local community. "Derse fosters an environment that gives back and always is seeking organizations and philanthropic causes that our employees are passionate about."
Kaitlyn Kewriga, Willwork's director of client services, says she's proud of the company's staff in general. "Willwork has a great group of employees that makes every day in the office or show floor a fun experience! We are a team on and off the show floor. We look forward to the office parties every month to catch up with each other outside of the tradeshow world."
Social activity outside of work is an important part of workplaces like Derse, Willwork, Condit, OCCC, Fern and Acer. As Steelhead's Anderson explains, "Happy people do better work, and we put a lot of energy and resources into ensuring that our people are happy." Among the many listed employee offerings: "Monthly' team building events, one day per month on-staff massage therapist, facilitated meditation, yoga classes, finance and health coaching, family events, charity committee and volunteer opportunities, team-learning opportunities, unlimited vacation, anniversary bonuses, and a genuine appreciation for the team that brings our work to life."
All these exceptional companies place value not just on work, but they value clients and employees as a top priority. A clear corporate vision, dedicated communication and commitment to work-life balance all contribute to employees who not only give their all to projects, but stay with the company through any adversity, secure in the knowledge that their company is staying with them.