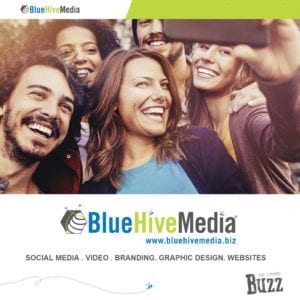 "BlueHive Media, the latest component of the award-winning BlueHive Group, is an innovative digital media agency that elevates brands through social media, video, websites, and graphic design. Working under the tag, "digital storytellers", this wholly unique addition to the exhibit industry scene provides targeted advertising and compelling narratives for any business, brand or organization.
President and CEO of BlueHive, Paul Hanlon, commented on his company's latest development, stating, "in a world dominated by online conversation and commerce, BlueHive Media keeps us at the cutting-edge of business, allowing us to provide desirable digital services to complement our traditional physical marketing offerings."
For more info, visit BlueHive Media and BlueHive Group.
Want to see your vision lit-up in digital lights? Get in the buzz and contact BlueHive media at media@blue-hive.com!