Brightbox, Inc., the leading global platform provider of networked, safe and secure mobile device recharging and engagement solutions, announced its partnership and joint summer marketing tour with GO PUCK, the Florida-based market leader and manufacturer of wearable power and versatile, durable backup batteries for active lifestyle mobile device users.
"Our partnership with GO PUCK gives everyone with mobile devices the best charging options for any situation—be it for a secure amenity at sporting events or conferences, or on their person while they are on-the-go at outdoor locations, festivals and events," said Billy Gridley, CEO, Brightbox. "Many outdoor venues and tradeshow floors are several football fields long and pose unique recharging challenges. By combining the two options we are able to provide a power-hungry public with the best of both worlds."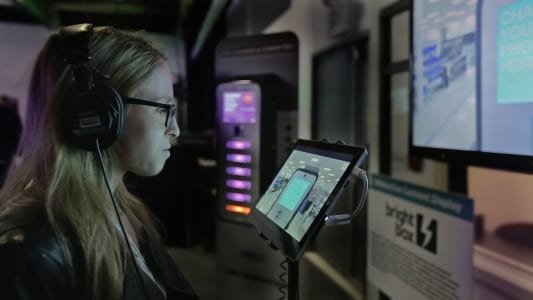 "We are thrilled to partner with Brightbox. GO PUCK and Brightbox are the technology leaders in their respective spheres of recharging mobile devices," said Blake Fuller, CEO, GO PUCK. "With our collaboration, we are glad to be able to provide leading charging solutions to the event-goers and tradeshow attendees—it'll make for a great tour!"
At the GO PUCK / Brightbox "Summer of Power" tour, guests can conveniently and securely charge up with a Brightbox at the GO PUCK booth or immediately get on the move with GO PUCK portable and wearable power.
The partners will be offering unrivaled recharging choices at these upcoming events:
ICAST 2015, the world's largest sport fishing tradeshow and the premier showcase for the latest innovations in fishing gear, accessories and apparel, taking place July 15-17 at the Orlando Convention Center in Orlando, Fla.
Outdoor Retailer Summer Market, the largest outdoor sports show and education conference to retailers, reps and manufacturers, to be held August 5-7 at the Salt Palace Convention Center in Salt Lake City, Utah.
Brightbox and GO PUCK provide complementary mobile freedom solutions, enabling everyone with a mobile device to live life charged and engaged. They offer retractable charging cables and larger chambers that can accommodate nearly any mobile device, including the latest phablets, while delivering the safest and fastest charge possible at optimized manufacturer recommended rates.