November is a month of giving, which also rings true within the tradeshow industry itself. Tradeshow firm employees give back to their communities by volunteering on the weekends or donating goods, services, and most importantly, valuable time.
Freeman, a provider of integrated marketing solutions for live engagements, is known as a community-oriented tradeshow firm. National Sales Director Heidi Jacobson makes it her mission to lead the firm's participation with Best Buddies year-round. The organization, which helps children and adults with intellectual and development disabilities (IDD) assimilate into mainstream society, is close to Jacobson's heart. Her own son, Taylor, is able to hear but cannot speak. Currently participating in Las Vegas, Freeman has plans to expand participation to its Reno, Nev., branch.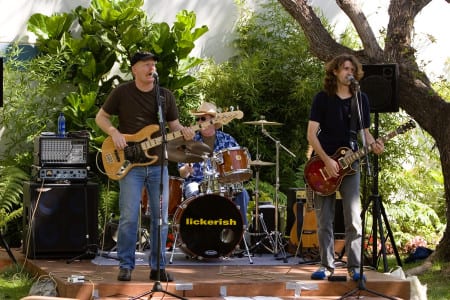 First organized by the Kennedy- Shriver families, who had a child with IDD, the global non-profit program pairs a mainstream "mentor" with a challenged individual, called a "buddy," to participate in everyday activities like bowling. Pairing an IDD individual with a mentor not only fosters friendship, but also provides a sense of normalcy. The family also started the Special Olympics.
High-powered backing helps the organization with its fundraising efforts by providing transportation; sponsoring events, venue and food and beverage; and volunteering. High-profile mentors in the Las Vegas area include local newscasters, celebrity performers on the Strip and other corporations including MJ Christensen jewelers, Caesars Entertainment and Cirque du Soleil.
For over four years, Freeman has donated to the organization. This year, the firm rightly earned the honor of "Buddy Hero" at the 2013 Super Hero Ball. Best Buddies hosts an annual gala to recognize an individual or organization that has made a generous charitable contribution and impact on the program. Held Oct. 24 at Caesars Palace Las Vegas Hotel and Casino, Freeman was not only the honoree, but was also the vendor – providing set up, staging and lighting as well as organizing the venue. Freeman employees volunteered their own time to set-up, design and monitor equipment.
Jacobson credits Freeman executives Richard Pabst, regional vice president and general manager, Audio/Visual Solutions; and Steve Hagstette Sr., general manager, Expo Division; for their generosity in organizing the donation of carpet, drapery, tables and audio/visual services at no cost to help raise public awareness and funding for the organization.
Bowman Design Group, an integrated marketing and communications design firm, is already a leader in sustainability and corporate social responsibility within its organization. The firm is also setting the example for giving back to the community.
Its founder, Tom Bowman, enlisted the help of his rock band called Lickerish to provide entertainment at a fundraiser benefitting the Red Cross Katrina fund, which raised a total contribution of approximately $16,000.
In providing pro bono consulting for a children's museum in Tampa, Fla., the firm helped contribute to the institution's success. Bowman Design Group organized the museum's Board of Directors and secured the donation of a new phone system, initiatives that led to strong support from the city government.
All hands were on-deck as staff members closed the office for a day to volunteer on a Habitat for Humanity housing project in Torrance, Calif., as well as donating printing services for Heiffer International, a global nonprofit organization to end hunger and poverty.
MG Design, which offers exhibit design along with event planning and management services, is also a supporter of Habitat for Humanity. The firm created a signage program in 2011 for ReStore, a retail store selling new and used building materials, at Habitat for Humanity's Gurnee, Ill., location.
"The spirit of the holidays is contagious," said John Patten, president, MG Design. "As an organization, we look back with thankfulness over the past year and want to help pay it forward by sharing with those who need an extra bit of assistance."
Sponsors of the health after-school snack for the local Boys and Girls Clubs for a year, MG Design's generosity isn't felt just around the holidays but year-round.
Supporting the next generation of the tradeshow industry, MG Design is awarding the Michael Grivas Sr. Exhibit Design Excellence Scholarship for the second year. Awarded to an exemplary student seeking a degree in an exhibit design-related field, the $2,500 scholarship and paid travel to EXHIBITOR2014 honor the pupil's accomplishments and future contribution to the industry. Created to nurture and encourage the study of exhibit design, the Exhibit Design Excellence Scholarship recognizes talented students who combine their understanding of design principles and technology with a solid marketing and business foundation to create innovative exhibit environments.
It is the generosity and charitable nature of tradeshows and exhibition industry firms that bring communities, and the tradeshow industry, together for a good cause.