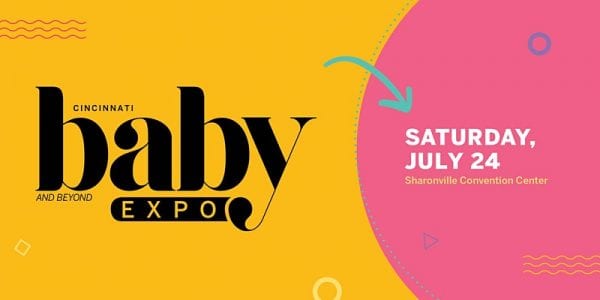 After being cancelled last year due to the pandemic, Cincinnati Magazine is bringing back its popular Cincinnati Baby and Beyond Expo to the Sharonville Convention Center on July 24. The "Oh Baby" themed expo will showcase a plethora of resources and interactive activities to equip moms, dads and parents-to-be with everything they need to rock parenthood!
Whether you're expecting your first child or adding to your growing home, the Cincinnati Baby and Beyond Expo is your guide to everything family. Find the latest baby gear, clothing, accessories and products from more than 70 baby and children's vendors. The family-friendly environment will also feature plenty of entertainment for both the adults and the wee ones.
Play in the Once Upon a Child Playground area, enjoy main stage entertainment and demonstrations, listen for giveaways all day, sip delightful "mommy mocktails" from POP Mobile Bar, and join in on some hilarious games to win fabulous prizes:
Diaper Derby: Do you have a crawler? Register them on-site to race alongside other babies in the cutest derby ever!
Swaddle Waddle: Register on-site in teams of two (one pregnant and one not) to race alongside other swaddled adults to claim a cool prize!
Dad's Survival Games: This is for your partner, ladies! Register on-site to see how many items one person can carry without dropping the baby as they race to the finish line.
Take a break from the fun to rest, change, comfort or nurse your baby in the Discovery Center Comfort Corner and Evenflo Breastfeeding Boutique. Child specialists and health care experts will also be at the expo conducting educational demos providing pre- and post-pregnancy advice, resources and more.
The Cincinnati Baby and Beyond Expo is produced by Cincinnati Magazine alongside the corresponding Cincinnati Baby and Beyond Magazine, which offers relevant, honest advice, medical expertise, hot topics, how-to guides and parenting tips delivered in a relevant and interesting format.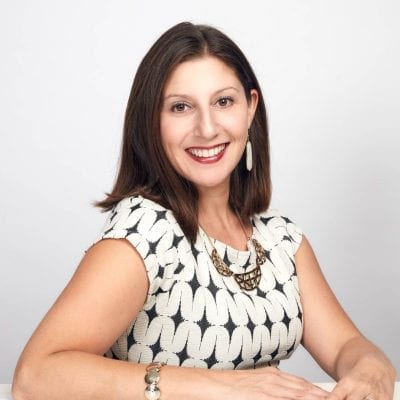 "The Cincinnati Baby and Beyond Expo is the Queen City's one-stop shop for growing families," said magazine publisher Ivy Bayer (pictured right). "Whether you're a mom or dad-to-be shopping for baby gear and looking for advice, or you're just interested discovering the latest trends for your little ones, this is the place you'll find everything you need to succeed as a modern parent. It's family-friendly too and kids are welcome!" Learn more and purchase tickets at cincinnatimagazine.com/ohbaby. Follow the Cincinnati Baby and Beyond Expo on social media @cincybabyexpo for the latest updates, contests and 30 days of giveaways leading up to the expo.
Since 1967, Cincinnati Magazine has covered all the best the Queen City has to offer. As the city's most respected and award-winning magazine, it connects with more than 178,000 readers every month. Through deeply researched and cleverly written articles, Cincinnati Magazine is the voice of authority and ultimate guide to Cincinnati. It offers a well-curated mix of profiles, investigative pieces, humor, service and dining coverage both in print and online. For more info, visit cincinnatimagazine.com.