As part of a continued growth strategy to strengthen and enhance its client service offerings, Connections Housing, an Atlanta-based meeting management, convention housing and travel services leader, named a new senior-level employee.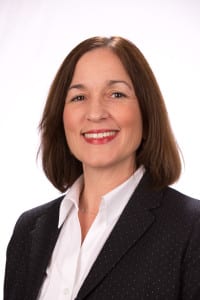 Joining the company is Alicia Perez-Arrieta, CMP, as director of client management. In this newly created position, Perez-Arrieta will serve as liaison between Connections and its Eastern region key accounts, maximizing customer service and business growth opportunities. Working from the company's Washington, D.C. office, she will report to Connections' Chief Innovation Officer Brad Weaber.
"I am thrilled that Alicia has joined our team in the Washington, D.C. region," said Weaber. "Her proven background and acute customer service focus, as well as years of experience, promise to enhance the travel and housing experience for our clients."
With more than 25 years of meeting management experience, Perez-Arrieta comes to Connections from Gatherings Inc., the meeting management firm she established in 2,000 to serve the non-profit sector. With a versatile portfolio of clients, including the National Postal Forum, National Electrical Contractors Association and others, she oversaw every element of the meeting management process – from site selection and hotel negotiations to citywide conventions, speaker management and registration.
Connections has experienced significant growth in recent years. Perez-Arrieta's new position comes just three months after Weaber joined the company in the newly created post of chief innovation officer. Last year, the company also announced an expansion and relocation of its West Coast operations, sales and marketing office in Las Vegas as well as the recent addition of airline ticketing and travel services to the full roster of housing and meeting management services it provides to its clients.