ConventionPlanit.com, a popular online search directory and RFP portal for the meetings industry, formed a strategic alliance with SPiN: Senior Planners Industry Network to provide mutually beneficial tools and education.
"Our two organizations share the same philosophy when it comes to fixing the broken RFP system in our industry," said ConventionPlanit.com Co-Founder and Principal Katherine Markham, CHME. "The senior-level planners that belong to SPiN fully understand the challenges we face and are in a position to help influence and deliver solutions."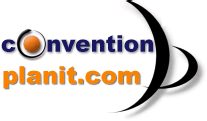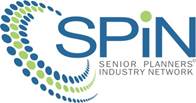 SPiN is an organization of 2,500 meeting professionals with more than 10 years of experience. Its goal is to provide a community of peers that shares essential tools, best practices and education. The organization will offer content written by its members to ConventionPlanit.com.
Members of SPiN will benefit from advanced online tools that streamline the RFP process and provide knowledge resources, such as RFP Valet, RFP OrganizationSM, the e-Alert e-newsletter, Stellar Tips, international and green meeting resources.
"The RFP process can be frustrating and time consuming – ConventionPlanit.com has great tools to help streamline this process for planners," said Sara Vanderbilt, executive director, SPiN. "Through this new partnership, SPiN and ConventionPlanit.com will empower senior meeting planners with essential tools, best practices and education."
ConventionPlanit.com will participate in SPiN-sponsored conferences, webinars and initiatives and provide marketing support for advertising sales on www.spinplanners.com, www.rfpsmart.org and www.thehivenetwork.org.
Both organizations will cross-promote each other on their websites and in other communications.
Designed by meeting professionals as an efficient registration-free online search directory, ConventionPlanit.com is a website that quickly refines searches to identify suitable destinations, facilities and service providers.
For more information, visit conventionplanit.com.