Creatacor Inc., an exhibit design, fabrication and tradeshow management provider in Clifton Park, N.Y., welcomed a vice president of business development to its growing team.
Liese S. Peterson will be spearheading Creatacor's growth in key western states with particular focus on the Las Vegas tradeshow arena and creating a plan to more fully support customers west of the Rockies. As part of the client services team, she will also utilize her significant international experience to acquire new clients worldwide.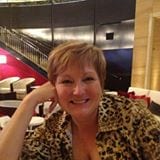 With more than 20 years in the industry, Peterson was most recently managing director, North America for Von Hagen GmbH, one of Germany's top exhibit building and event production firms. Prior to this, she has worked as a CEO and senior sales leader for companies such as GE Capital, Czarnowski, Motif, and Camden Partners International. Peterson has been a corporate trainer, curriculum designer, and in the 1990s, she owned and operated a successful corporate training business.
"We're thrilled to have Liese join us in our mission to continue to grow our business," said Tom Lemery, president and CEO, Creatacor. "Her knowledge and experience in the global market, partnered with her wonderful sense of humor and passion for the business, make her an excellent addition to the Creatacor team."
Peterson earned her bachelor's degree in German and Russian from the University of Wisconsin and her master's degree in management from Northwestern University's JL Kellogg Graduate School of Management.
Currently, she resides in Las Vegas. She speaks German and Italian, is an accomplished pianist and singer, a genealogical researcher and a dog lover.