Crew XP, the specialist provider of tradeshow services, announced a $5,000,000 investment in its Las Vegas operations. The company's investment in a local facility, project management, exhibit rental fabrication, event labor and logistical support meets the booming demand for services from its rapidly growing exhibit house and experiential agency partner clients.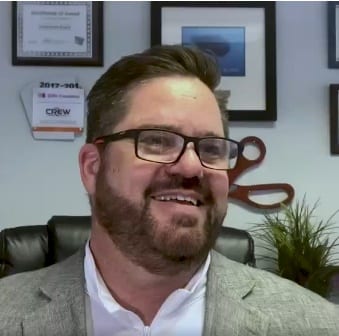 "This investment supports our commitment to providing our partners with the highest quality products and services their brand side clients require in the busiest event city in the U.S.," said Chris Griffin, CEO of Crew XP.
Crew XP's new state-of-the-art facility is in the heart of Las Vegas, conveniently 10 minutes from The Las Vegas Convention Center, The Venetian Expo Center, and The Mandalay Bay Convention Center. The 33,000-square-foot facility features advanced audio-visual systems, a spacious pull & prep floor footprint, woodworking and milling spaces, and an on-demand rental inventory of exhibit properties, including 100+ custom counters and over 5,000 pre-engineered aluminum frames.
"Our partner clients understand that to be successful in a city like Las Vegas, they need more than a casual relationship with a 'labor-only' company," said Griffin. "It requires a full-time team and considerable local resources to respond to multiple clients' event needs. And for us to succeed, we need the right partners that value our unique business model and offerings."
Crew XP has provided tradeshow services for over 20 years. Its proven track record of trust and success enables the company to be selective in its partner choices.