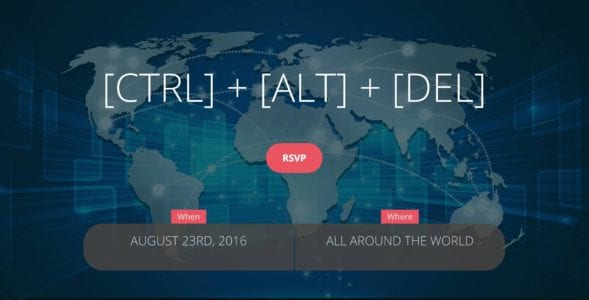 Born from the last-minute cancellation of The Future of Events scheduled for Amsterdam in August, [CTRL] + [ALT] + [DEL], a hastily formed substitution, is reporting the kind of success that only an organic meeting of like minds can generate. Though it started as a virtual meeting for anyone interested in the topic of international event planning, the event morphed into at least 15 pop-up events around the world as well as a registration swell so large that it initially crashed the virtual registration system.
The effort was organized by an ad hoc committee of business leaders who stepped in just weeks before the original event, hoping to pull together the pieces that could be salvaged after its cancellation was announced. Dahlia El Gazzar, owner of DAHLIA+, Liz King, owner of Liz King Events, Aaron Kaufman, president of Fifth Element Group, and Will Curran, founder of Endless Entertainment approached speakers who had been scheduled for the event and enlisted the aid of providers like Bizzabo, Slack, and Google Drive. When the number of participants exceeded the capacity of the system organizers had arranged, they reached out to GoToMeeting to coordinate the virtual components that would allow the event to continue.
Speaker topics included technology and design trends, strategy and return on investment discussions, and engagement. The event was free to attend, and all services needed to execute it were comped by providers.