Derse, a provider of face-to-face experiential marketing services, recently hired four new team members for its Las Vegas division.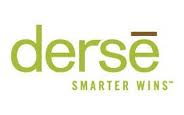 "As Derse continues to grow, we'll continue to bring in employees we consider to be among the best in the industry," said Logan Terry, general manager, Derse Las Vegas.
Bryan Kenny, who brings 22 years of industry experience, will serve as a new account executive. As in previous positions, Kenny will continue to manage existing client business, generate new business and work closely with clients to help develop their marketing programs.
Todd Sussman was hired by Derse to fill the role of creative director. Sussman has 16 years of design experience and will focus on the creation of three-dimensional spaces from the tradeshow floor to interior space environments. He has won an "Ex Award" from Event Marketer and several best-of-show awards during his career. Most recently, Sussman worked with a wide range of clients as a design director for the western region of a major exhibit and event provider.
Jill Waite, a new account director at Derse, will utilize her 25 years of experience in brand marketing to provide account leadership, program development and program management. Waite also will consult and guide Derse clients through all the service phases, from strategic planning and design to production and logistics.
Louie Szi, the new production supervisor of the Las Vegas division, brings with him 32 years of leadership roles, including shop foreman, project management and production and operations management. In addition to a fabrication and installation background, Szi is an accomplished woodworker with 12 years of carpentry training and has created high-level pieces for a number of different interior environments.
"Bryan, Todd, Jill and Louie are excellent at what they do, and they'll each play an important role in Derse's goal of delivering results-driven, face-to-face marketing solutions to our clients," said Terry.