From July 11-26, Direct Energy Centre, Canada's largest convention and exhibition centre, will convert into CIBC Pan Am Park (PAP) to host a majority of sports and the International Broadcast Centre and Main Media Centre, for the Toronto 2015 Pan Am Games.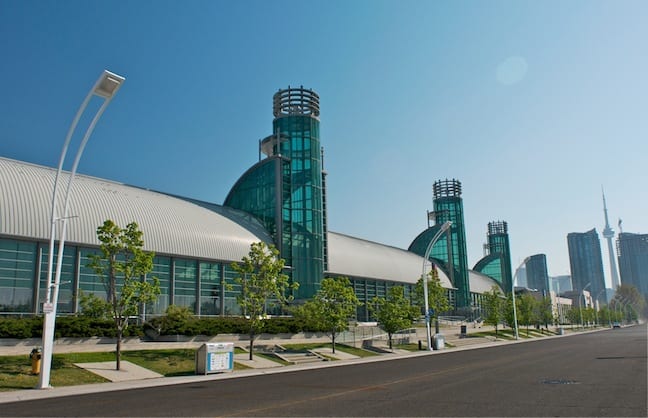 Direct Energy Centre and Exhibition Place, Canada's largest entertainment venue, were selected over 6 years ago as part of the bid for the 2015 Pan Am Games because of its over 1 million square feet of contiguous, multipurpose exhibition halls, and flexible, expansive outdoor space. Since then, the Exhibition Place team of venue professionals have been working alongside the TO2015 Organizing Committee on Games Planning and Games Delivery of Services across the CIBC Pan Am Park venue. Direct Energy Centre, soon to be renamed 'Enercare Centre' this August, is part of the expansive Exhibition Place property – which also boasts a 30,000-seat MLS stadium, an AHL arena and the award-winning Allstream Centre.
"Our dedicated and experienced team of exhibition and convention professionals have been working to not only deliver the very best experience for our client TO2015; but also ensuring our tradeshow and convention clients that have hosted their events and meetings with us over the first two quarters of 2015 have been provided with the very best in venue management and service delivery. We are exceptionally proud of our team." said Arlene Campbell, general manager, sales & events, Direct Energy Centre.
"We are excited to be a part of CIBC Pan Am Park for the TORONTO 2015 Pan Am Games. With 5 sporting venues onsite and a very active PANAMANIA stage, I anticipate a phenomenal response from both the international and local community," said Dianne Young, CEO, Exhibition Place.
All PANAMANIA programming will be free and open to the public.
For more information about the Games, visit toronto2015.org/venue/pan-am-park