Exhibit Designers and Producers Association (EDPA) announced the revival and re-launch of its Northeast chapter in September 2014.
The EDPA brings together the top minds in professional design and tradeshow production to collaborate with one another to achieve industry goals and advance industry standards. Currently the internationally recognized exhibition and event industry trade organization has additional regional chapters throughout the U.S.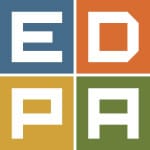 Multiple industry leaders in the Northeast region of the U.S. recognized an abundance of talented individuals and organizations in the area that lacked a specific platform to connect, share practices and better one another through peer-to-peer interaction; fueling the re-formation of a Northeast regional chapter. The Northeast chapter resurrection is being led by Chapter President Sarah Fantauzzi of RES Exhibit Services; Chapter Vice President Dave Connor of the Expo Group; Chapter Secretary Dana Esposito of Elevation Exhibits; and Events and Chapter Treasurer Matthew Johnson of Hill & Partners.
"After attending and being moved by the EDPA's Access annual meeting this past December, I began to reach out to the member communities in the Northeast, having meetings, phone conferences, and numerous conversations until we reached a point to have a committee that could begin to implement the official chapter," said NE Chapter President Sarah Fantauzzi.
Top industry representatives from various organizations were brought together for a boat cruise in Boston Harbor last month to kick off the chapter's re-launch with plans for its next forum in December at the EDPA Access 2014 conference in Palm Harbor, Fla.
"With so many industry professionals located in the Northeast, it is important that the EDPA continues to have a platform here and it is exciting to see the renewed energy and momentum for the Northeast EDPA chapter and the talented individuals involved," added NE Chapter Vice President Dave Connor.
The four board members of the EDPA Northeast chapter represent some of the most successful professional design and tradeshow organizations both regionally and nationwide, and utilized their vast experience and passion for the betterment of the industry to re-launch the Northeast chapter.
"We now have the start of a great group of people throughout the Northeast who possess skills and insight that will aid both industry newcomers and industry veterans," commented NE Chapter Secretary Dana Esposito.
"To be selected by the board to serve as the Treasurer is a great honor and one of which I am very appreciative. We have had a phenomenal start to the chapter revival with many members pitching in to make our inaugural meeting a smashing success," shared NE Chapter Treasurer Matthew Johnson.