by Jeanne Brei
SIAL (Salon International de l'alimentation/the Global Food Marketplace) America is the first and only U.S. food fair in the SIAL network portfolio and will debut March 22-24 at the Las Vegas Convention Center, running concurrently to Emerald's International Pizza Expo. A collaboration between international tradeshow organizers, Emerald and Comexposium, SIAL America will be joining SIAL's ten world-class food events across the globe and will feature exhibitors from meat, dairy and multiple other product categories.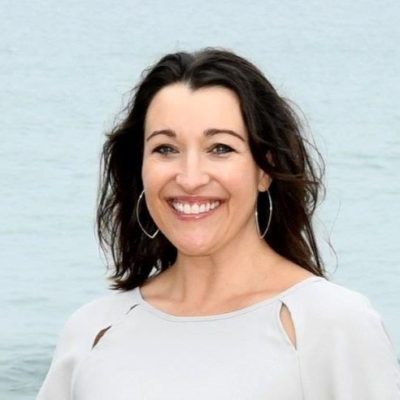 "We are thrilled to create a new platform to connect and deliver actionable opportunities to the entire food and beverage industry," says Jessica Blue (pictured right), executive vice president, Emerald. "Partnering with Comexposium marks an important milestone for both organizations as we collectively work to bring a new edition of the SIAL global food brand to life in Las Vegas," adding, "This partnership underscores the ever-increasing importance of creating a single event for the food industry. Emerald and Comexposium share a vision of providing new opportunities for our customers to grow and innovate, which is very exciting for our industry as a whole."
Serving as an international business hub for the food and beverage industry, SIAL's philosophy is to include all food categories in the same event while uniting the industry and driving solutions to tomorrow's food challenges. SIAL America is expected to emulate and amplify this philosophy and serve as the #1 large-scale food and beverage event in the U.S., connecting an exhibitor base of food and drink manufacturers with retailers, importers, exporters, distributors, and wholesalers of food products.
SIAL America, the first-of-its-kind, cross-category generalist food and beverage show, will host domestic and international exhibitors, including Butterball, Stonewall Kitchen, See's Candies, California Milk Advisory Board and Star Snacks. Attending will be key importers, food service companies, distributors, retailers, wholesalers and restaurateurs looking to discover, innovate and learn.
Blue says, "While exhibitor information is still being finalized, we are expecting to host close to 200 domestic and international exhibitors. To date, exhibitors include Butterball, Magnolia Bakery, Stonewall Kitchen, Touchstone Pistachio Company, USA Rice and Star Snacks, to name a few."
The show will also host international exhibitors including dedicated country booths from Turkey, Argentina, Canada, Morocco, Brazil, Poland and France, among others, showing a variety of vendors from their home countries and featuring matchmaking services to connect like-minded businesses.
A comprehensive roster of food insight and education sessions including, "Cheese Sustainability," "The Era of Food on Demand," "Benefits of Meat DNA Testing" and "Beverage Trends in 2022," will be moderated by industry thought leaders.
Attendees will have the opportunity to attend demonstrations within an expansive Food Innovation Zone on the show floor. With 10 different product categories, including Organic & Wellness, Beverages, Grocery, Sweets & Bakery, Fruits & Vegetables, Seafood, Dairy Products, Frozen Foods, Snack Foods, and Meats, SIAL America is expected to be the most comprehensive B2B food and beverage event in the U.S.
The Organic Trade Association is very active in selling organic products abroad and the organic market in the U.S. is the largest in the world. During the pandemic consumers were more focused on healthy foods, and tending to cook more at home.
SIAL's Beginnings
The first SIAL took place in 1964 in Paris and among the 15 countries, the U.S. had the biggest pavilion. SIAL Paris attracts around 200 different countries and is the global trade platform for the food and beverage industry. The SIAL generalist food show brand has grown to include ten international food events in France, Canada, the UAE, India, China, Algeria and Indonesia that delivers more than 700,000 attendees and 16,000 exhibitors annually.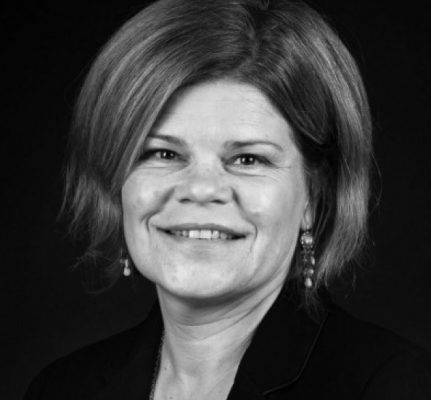 Adeline Vancauwelaert (pictured left), event director at SIAL Paris, says, "The global trade in the food and beverage industry is dominated by the U.S., the E.U. and China. The size of the food and beverage market in the U.S. is worth €1.4 trillion, so it's huge. The U.S. is also the number one exporter and importer of food and beverage products. It's also very important that the U.S. has SIAL as a big platform for exporting its products."
Although SIAL began in France, "it's an international show, with 60 percent of our participants coming from Europe," says Vancauwelaert, adding, "The first SIAL America, in Las Vegas, will take place in March 2022. We are so excited to go to the U.S. market and to have a new show. We have been working very hard to launch it despite the pandemic. Between SIAL America in March 2022 and SIAL Paris in October 2022, SIAL is organizing SIAL China, SIAL India, SIAL Indonesia and SIAL Canada."
In acknowledgment of SIAL's long-standing reputation as a premier event host for the food & beverage industry, the United States Department of Agriculture (USDA) made the rare move of endorsing the inaugural edition of SIAL America.
While there are no awards for best exhibit or staff, SIAL America will recognize the most innovative products in the F&B industry. SIAL Innovation provides attendees with an exceptional showcase of global food trends and innovations in the food and beverage universe. This includes products, ingredients and technology from all ten of the SIAL America food and beverage categories. All exhibitors will have the opportunity to participate. The winning products will tour the world by having a presence in all ten SIAL worldwide events, including Paris, Canada and India.
Additionally, SIAL is hosting an innovation competition that rewards the best innovations in food and non-food-related products, such as packaging and containers. The competition is open to all exhibitors and select winners based on the following criteria: packaging, manufacturing process, merchandising and recipe. There will be three grand prize winners with the gold medalist being awarded a $10,000 grant. SIAL is now taking nominations for product submissions. For more info visit,  https://sialamerica.com/sial-innovation/.
A Winning Partnership to Bring SIAL to the U.S. 
Steve Corrick (pictured left), CEO North America at Comexposium, says, "Comexposium U.S. is delighted to continue the development of its footprint with the launch of SIAL America. Between our partners and ourselves we plan to create a new and distinctive offering. It's an exciting proposition for all to bring the best of the food industry from America and globally to Las Vegas in March 2022."
Importantly, the partnership is intended to leverage the respective strengths of Emerald's leading live events footprint in the U.S. and Comexposium's preeminent SIAL global food brand and network. The SIAL generalist food show brand includes ten international food events in France, Canada, the UAE, India, China, Algeria and Indonesia that delivers more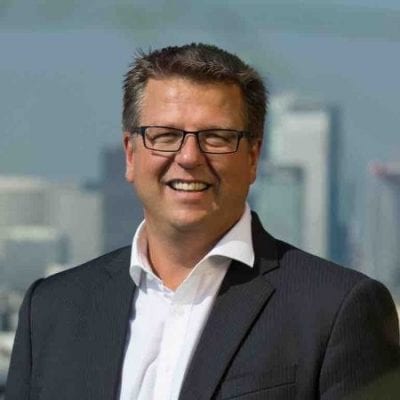 than 700,000 attendees and 16,000 exhibitors annually.
Nicolas Trentesaux (pictured right), SIAL Network Global CEO, adds, "We are very excited to partner with Emerald to launch SIAL America. After establishing robust business platforms in Paris, Shanghai, Montreal and many more cities around the world, we plan to bring to life in Las Vegas a new international food exhibition to enable comprehensive sourcing of new products. We look forward to welcoming guests to share our vision, and spark new and exciting connections in the food industry."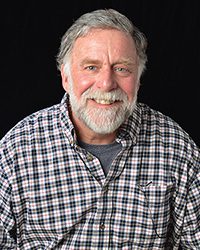 Pete Lachapelle (pictured left), vice president, global brand director, Emerald's Food Group adds, "SIAL America is expected to be the first and only trade show in the United States geared to the entire food industry. Not only will SIAL America deliver the opportunity to see the full gamut of what's currently available on the market, and in which direction the food industry is headed, it also complements our existing co-location of International Pizza Expo and International Artisan Bakery Expo in Las Vegas and will expand our product and service offering as well as our reach."
Exhibitors who wish to prepare and offer food samples at their booth must submit the Centerplate Food and Beverage Sampling / On-site Preparation Approval Form and follow all Southern Nevada Health Department guidelines. The brochure is located within the vendor section of the Exhibitor Service Manual. The required equipment may be rented through the Centerplate.
Freeman is the general contractor for SIAL America and SIAL has also partnered with a2z as Official Show Planner/Floorplan Vendor, Freeman as Official Decorator, OnPeak as Official Housing Vendor, Experient as Official Registration Vendor and Reach Marketing as Exclusive List Vendor.  Move-in begins Sunday, March 20 at 1 p.m. and move-out must be completed by Friday, March 25 at noon.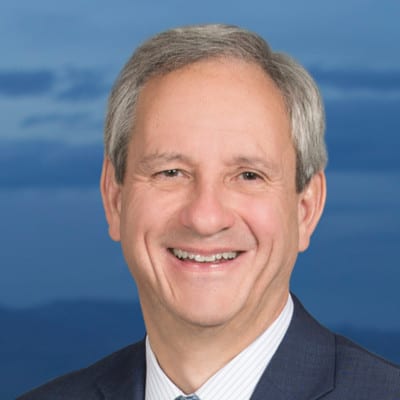 Brian Yost (pictured right), chief operating officer for the Las Vegas Convention and Visitors Authority, says, "We are excited to welcome SIAL America to Las Vegas for its inaugural show in the U.S.," adding, "SIAL's arrival reinforces Las Vegas' position as a premiere culinary destination with world-class restaurants and dining experiences. We look forward to providing the show's organizers, exhibitors and attendees with an experience that can only be found here."
International exhibitors are also enthusiastic about SIAL America's debut. Here are just some of the exhibitors who are eagerly awaiting next month's SIAL America debut:
Italy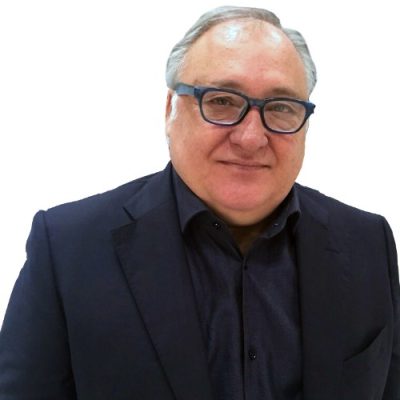 "This is great news," says Donato Cinelli (pictured left), CEO of Universal Marketing. "As exclusive agents for Italy of the SIAL Network, we are proud to be able to offer this new opportunity to all Italian companies who want to approach and strengthen their ties with this important market," adding that "the Italian Pavilion will certainly be the protagonist in this new event which, thanks to the great experience of the organizers, aims to become a point of reference among the food & beverage trade shows in the United States."
Greece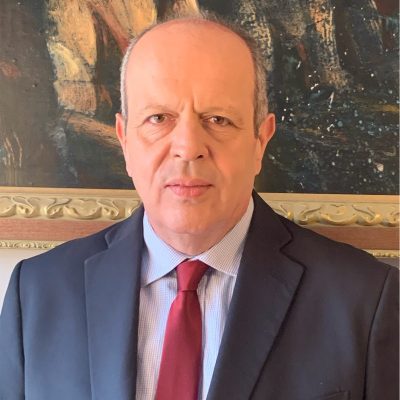 "Great Exhibitions is always on the front line of the latest developments in the field of tradeshows and exhibitions worldwide and keeps an up–to-date rhythm in order to catch up new opportunities for its exporting companies," says Alkiviadis Kalabokis (pictured right), managing director, Great Exhibitions. "In the last few years the American market has become a great source of trade chances for the Greek companies especially after the big success of Greek yogurt, feta cheese, extra virgin olive oil and the Greek olives which are the leading products to have opened the horizons for other Greek products too. Therefore, Great Exhibitions shall embrace the opportunity to organize the Greek pavilion with participants of major exporting companies of Greece and bring them even closer to this significant market. SIAL America really reaches our expectations and goals for a dynamic presence of our company and our clients in the American market and stands out for its thorough experience and knowledge in the match-making process for both companies and interested buyers. We surely rely on this high powered presentation and the supporting services SIAL America can offer in this major, endless and full of opportunities American market."
Korea
"We, Korea Agro-Fisheries & Food Trade Corporation, would like to express our sincere congratulations on launching SIAL America, part of SIAL Network series of valuable shows," says Seong Kuk Kyung, deputy director, Korea Agro-Fisheries & Food Trade Corporation. "U.S. Market represents a great opportunity and source of development for Korean food and agro-fishery products, and SIAL offers a strong and steady platform for all exporters looking for a return on investment in foreign markets. We would be glad to continue to strengthen the partnership and cooperation on this new adventure. Waiting to be there, we will see you in the other shows of the Network."
India
"In times like we all are in, it's great to see the SIAL Network growing and reaching new heights," says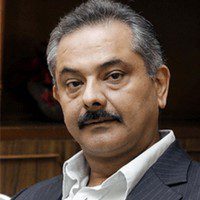 Rajan Sharma (pictured right), Inter Ads Exhibitions. "As a member of the SIAL Network, I would like to welcome SIAL America, and I am sure it will be a great asset for us. With the trade and ties between India and U.S.A. having an incredible positive history which has only grown for years. We are sure we can look at having the presence of the Indian companies with its full strength."
China
"Our Zhejiang Pavilion has participated in the SIAL series of exhibitions for over 15 years. Especially at the Paris Food Fair, the Zhejiang Pavilion's innovative construction style and high-quality product quality left a deep impression on everyone. We are happy to hear that SIAL will launch their new show in Las Vegas. For us, the United States is a vibrant market. We firmly believe that the SIAL America will be a good business platform to help companies recover and find business opportunities. Therefore, we will follow the pace of SIAL and offer a strong support to SIAL shows in U.S.A."
Brazil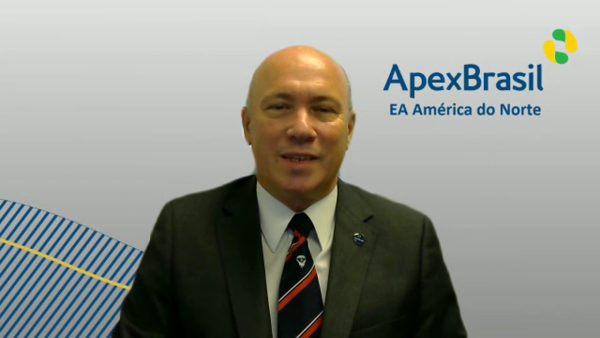 "The U.S. market has several opportunities for Brazilian companies and, consequently, for the activities of the Brazilian Trade and Investment Promotion Agency (Apex-Brasil)," says Mauro Cesar Lourena Cid (pictured left), COO USA at The Brazilian Trade and Investment Promotion Agency (Apex-Brasil). "The agency has offices in Miami, FL and San Francisco, CA. The United States is the world's largest economy, with a population of over 325 million high income people. The U.S. was the second-largest importer of Brazilian goods and services in 2020, with special relevance for food products. Apex-Brasil offices in the United States work to leverage the business of Brazilian companies, to increase market share for Brazilian goods and services. In this regard, the presence of SIAL in the North American market may contribute to the success of new Apex-Brasil initiatives."
SIAL Network is the world's largest network of food and drink fairs. Its 10 regular shows (SIAL Paris, SIAL Canada Montreal, Toronto, SIAL China, SIAL China South, SIAL Middle East, SIAL India, SIAL Interfood in Jakarta, Gourmet Selection and DJAZAGRO) bring together 16,000 exhibitors and 700,000 visitors from 200 countries. For more info, visit www.sial-network.com/
Emerald is a leader in building dynamic, market-driven business-to-business platforms that integrate live events with a broad array of industry insights, digital tools, and data-focused solutions to create uniquely rich experiences. As true partners, Emerald strives to build their customers' businesses by creating opportunities that inspire, amaze and deliver breakthrough results. With more than 140 events each year, their teams are creators and connectors who are thoroughly immersed in the industries they serve and committed to supporting the communities in which they operate.  For more info, visit www.emeraldx.com
Comexposium is one of the world's leading event organizers. It hosts B2B and B2B2C events all around the world and across many different sectors, significantly in agriculture, construction, fashion, food, health, leisure, real estate, retail, security, students, tourism and works council. At events, in more than 30 countries, Comexposium welcomes more than 3.5 million visitors and 48,000 exhibitors annually. Headquartered in France, Comexposium's employees and sales network operate in 20 countries. For more info, visit www.comexposium.com