This month, Vingroup officially opened Phu Quoc United Center, a tourism-resort-entertainment complex in Southeast Asia. Vingroup's new "tourism-entertainment universe" covers more than 1,000 hectacres in northern Phu Quoc Island and is said to be comparable to global tourist hotspots like South Korea's Jeju, Singapore's Clark Quay or Las Vegas in the U.S.
Phu Quoc United Center will offer a series of 24/7 annual events, including 7,200 grand multimedia shows and 12,000 mini-shows. Notably, the complex holds five national records recognized by the Vietnam Record Association, namely Vietnam's largest complex with diverse entertainment and resort forms, Vietnam's largest bamboo construction, Vietnam's first Teddy Bear Museum, 3D multimedia show with the most Vietnamese historical references, and Vietnam's largest floating multimedia show inspired by European culture.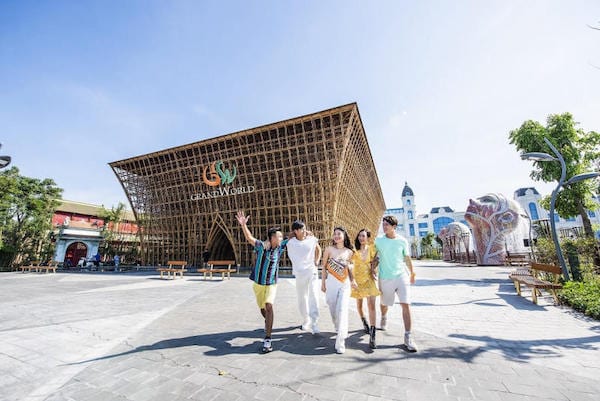 Vietnam's largest bamboo construction, Bamboo Legend (pictured right), was designed by world-acclaimed architect Vo Trong Nghia and built from more than 32,000 bamboo trunks. Its dome patterns reflect the communal house in Vietnamese villages. Right next to it is the Teddy Bear Museum, a 1,500-square-meter museum that houses bears of all kinds and sizes.
The show "The Elite of Vietnam" comprises nearly 3,000 daytime mini-shows and 365 nighttime events each year. The show highlights Vietnamese lifestyles, tradition and history, and incorporates state-of-the-art technology and visual effects. "The Color of Venice" has a 15,000-square-meter underground stage, and recreates Venice through Valse dances, lighting, music and performances on the water surface. "Once Show" is a water light show, arranged and performed by Quantum Creative Studios, and created from water, lighting, fire, ice and 3D mapping.
At Phu Quoc United Center, tourists can eat, play and shop, or visit VinWonders Phu Quoc, Vietnam's largest theme park; Vinpearl Safari, Asia's largest semi-wild zoo; Vinpearl Convention Center or Vinpearl Golf. Also part of the property are 12,000 hotel rooms that range from 5-star accommodations to mini-hotel segments.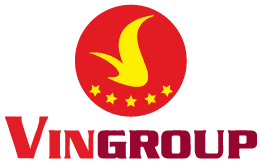 Vingroup, formerly known as Technocom Corporation, was founded in 1993 in Ukraine. In the early 2000s, Vingroup started in Vietnam with two key brands: Vincom and Vinpearl. In January 2012, Vinpearl JSC merged with Vincom JSC to form Vingroup Joint Stock Company. Vingroup is one of the biggest private conglomerates in Asia with a market capitalization value of around US $16 billion. As a multi-sector corporation, Vingroup focuses on three main areas: technology, industrials and property services. Vingroup continues to pioneer and lead consumer trends in each of its businesses, introducing Vietnamese consumers to a brand new, modern lifestyle with international-standard products and services. Vingroup has created a respected, well-recognized Vietnamese brand and is proud to be one of the nation's leading private enterprises. For more info, visit vingroup.net