ExCeL London is getting ready to host MCE Deepwater Development, one of the world's leading deepwater oil & gas events, from March 24-25.
The event in previous years brought together 1,200 delegates with headline sponsors, including BP, Shell and Total.
"We are delighted that MCE Deepwater Development selected ExCeL London to host their 2015 event. This is representative of a trend we are seeing, with an increasing number of North American meeting planners now choosing London for their events. Currently, 25 percent of all conference and event business at ExCeL comes from North America, with other clients including Aviation Week, Microsoft, Salesforce, CFA Institute and Cisco. We look forward to working with Elena and her team to deliver a truly memorable and successful event," stated Andrew Swanston, head of sales – Conferences & Events, ExCeL London.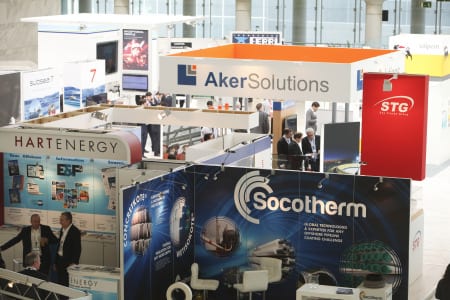 This is the third time in the event's 12-year history that North American meeting planners, Quest Offshore Resources Inc. has chosen London as a host city.
"ExCeL was chosen due to its excellent reputation as a first-class convention center, with easy accessibility from most points in Europe. The facilities and staff at ExCeL are among the most professional we have worked with in the 12 years of this show," commented Elena Day Parsons, event director, Quest Offshore Resources Inc.
MCE Deepwater Development 2016 will be held April 5-7, 2016 in Pau, France.