Exhibit City News photo poll: EXHIBITOR2010
Exhibit City News asked EXHIBITOR2010 attendees: "Given the current market, what opportunities to you see for growing your company?"
The tradeshow took place March 14-18 at the Mandalay Bay in Las Vegas. Exhibitor is the leading conference and exhibition for tradeshow and corporate event marketing.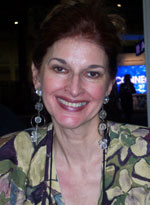 Bonnie Bruha
President
Alpha Omega Exhibits
Snellville, Ga.
http://aoexhibits.com
"I believe there is enough bounty for everybody. I have not bought into the idea that our industry is going to collapse. We can't be responsible for the world, but we can be responsible for our own piece of it – our own companies. My intent is to grow my business by expanding my range of clientele and increasing the arena we (Alpha Omega Exhibits) work in."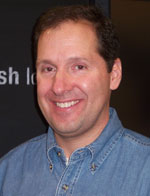 Michael Grivas
President
MG Design
Pleasant Prairie, Wis.
http://mgdesign.com
"I see an opportunity to build better, more strategic partnerships with our customers. It is not always about cutting costs. Of course, that is a big challenge if you are going to make your budgets work, but we also have to be inventive and innovative as to how we solve problems. We are being innovative and inventive and it is invigorating. I also see the industry is taking a hold of key challenges and addressing them. Every problem presents an opportunity."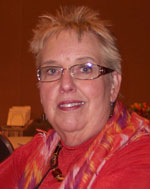 Jan Nelson
Executive Director
EXHIBITOR CTSM Program
www.ctsm.com
"I see the CTSM program growing exponentially. With the academic credibility of the program through its affiliation with the University of Northern Illinois, it is only getting stronger. The economy as it is today is also enhancing program participation. We have a record number of enrollees this year. With all of the job losses, how best to market yourself and to get yourself prepared for your next job, to be the best at what you do."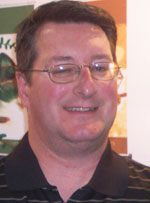 Jerry Mrozek
National Sales Manager
Visual Textile Resources
Paterson, NJ
www.visualtextile.com
"I see great opportunity in the current state of the economy. It's times like this that people (potential customers) tend to look for new relationships and products that solve new challenges. They are forced to look closer as to whether they are getting the best service and pricing. Visual Textile Resources offers great service and competitive pricing."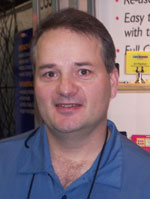 Shane Lemay
National Sales Manager
Big Badge USA
Lititz, Penn.
http://bigbadgeusa.com
"With the growth of meeting and conventions back on track, I believe business will be back on track and our badges will be in demand, because they are 'green.' Green and reusable are very attractive to buyers these days. Are badges are reusable and you can recycle our lanyards."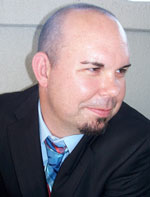 Leo Boczar
Vice President Business Development and Marketing
Fabric Images
Charlotte, NC
http://fabricimages.com
"For Fabric Images, the landscape is broad and I see a lot of possibilities, specifically in product development and new solutions that will extend the conversation as to what is important to clients, like sustainability, new materials, added-value services. Our clients (exhibit designers and builders) are asking for these things today. Many have downsized, their resources are hampered, yet they still need to respond to their clients. Therefore, they are leaning on their vendors, like Fabric Images for cost-effective supplies. Right now, we are busy. That's a good thing."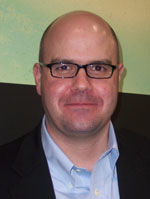 Matt Hubbard
Vice President
EWI Worldwide
Detroit, Mich.
http://ewiworldwide.com
"I believe there are two key opportunities in this environment. There is so much shift in new media that there is a great opportunity to figure out ways to connect with customers face-to-face or online. The second opportunity is international. There are so many clients looking to expand the reach of their message across global markets in efficient and effective ways. We are looking to develop that global scale to help clients establish programs that are successful on that global scale."
Exhibit City News photo poll: Top three objectives for EXHIBITOR2010
Exhibit City News photo poll: Things you would change about the Exhibit Industry
Aleta Walther is a Southern California-based marketing and communications professional and freelance writer with several years experience as a corporate event manager. Contact Aleta at aw@waltherstewart.com.