Participating on an educational panel at the Corporate Event Marketing Association (CEMA) Summit 2014 is the CEO and president of Exhibit Surveys Inc., a provider of research, measurement and consulting services exclusively for the exhibition and event industry.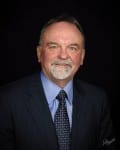 From July 13-15 at the Hilton La Jolla Torrey Pines, La Jolla, Calif., CEMA Summit is a peer-to-peer annual event for leading event marketers and agency executives across industries to engage in keynote presentations and interactive panel discussions, addressing the ever-changing marketing mix.
Exhibit Surveys CEO and President Jonathon "Skip" Cox will join Art Borrego, CEO, AllianceTech and Ann Marie Cerise, global senior strategy portfolio manager, Philips Healthcare to discuss "Beyond the Measurement Piece – How to Structure and Tackle Big Data and Make it Work for You" on July 15.
Description: By using measurement technologies, we can now identify attendee preferences and behaviors and draw solid conclusions about an event's effectiveness.  In this session, you'll learn to combine the most relevant types of measurement technologies to obtain the most valuable data.  But that is certainly not the stopping point for this session.  In this panel discussion, we will go beyond the measurement piece and delve into how leading corporations are analyzing and using big data to strategically plan for more profitable and successful future events.
What measurement technologies provide the most valuable data
The best way to analyze, consume and present this data
How to qualitatively and quantitatively make the most effective decisions using this information
For more information about CEMA Summit 2014, visit https://secure1.regsvc.com/registration/ClientConfig/cema/e86/index.html.