A total of 112 participants from 19 states held 99 meetings with members of Congress on the second annual Exhibitions Day, held June 9. Exhibitions Mean Business (EMB), a campaign that represents the collective voice of the exhibitions and events industry, gathered in Capitol Hill both to educate and advocate the convention industry to policymakers.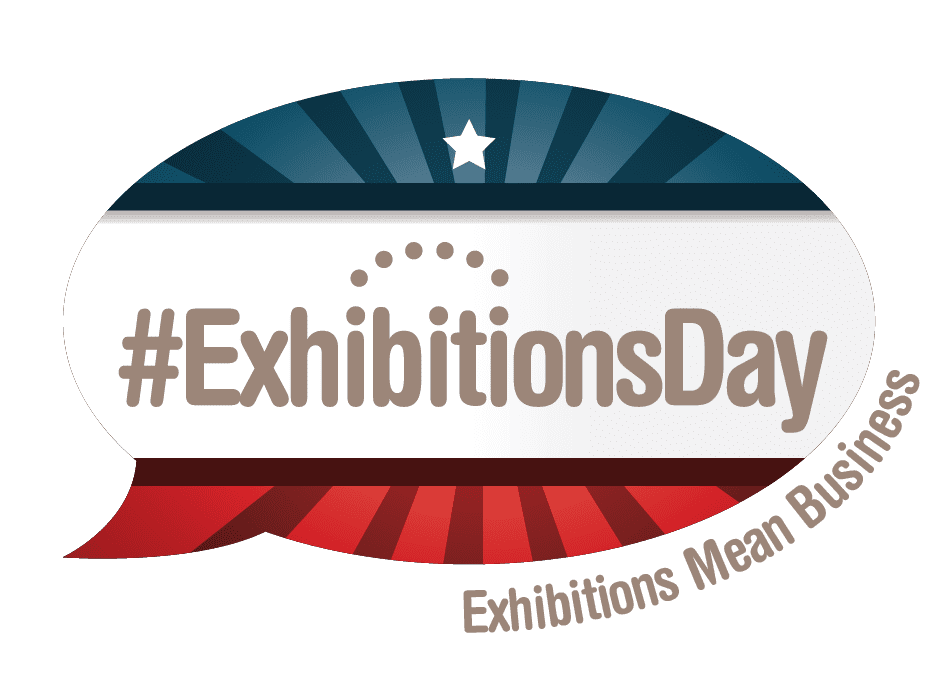 According to the Center for Exhibition Industry Research (CEIR), the business-to-business exhibition industry's direct and indirect contribution to GDP in 2014 was $71.3 billion. Roughly 68.9 million attendees and 2.1 million exhibiting organizations made up the makeup of the B2B exhibitions landscape in 2014. Exhibitions Day aims at garnering legislative support for the industry to further stimulate the U.S. economy.
Megan Tanel, vice president of exhibitions & events for the Association of Equipment Manufacturers (AEM) and 2015 International Association of Exhibitions & Events Chairperson of the Board, was among the many influential industry professionals who led the coalition.
"The caliber of people from the highest levels – CEOs, presidents, vice presidents – were all working on behalf of the exhibition industry to not only promote a better understanding, but also to highlight the key issues in the industry right now," said Tanel.
Bringing together a diverse group – executives and individuals from independent show organizers, CVBs, hotels convention centers, and industry vendors and suppliers – Tanel applauded those who took time from their individual businesses to promote the overall business of the exhibition industry.
"Every voice makes a difference, and when you have a large number of diverse voices collectively talking about the impact of the industry, our voices are heard," she remarked. "If we expect change, we have to effect change; [Exhibitions Day] is how to accomplish something along those lines for the exhibitions industry."
Representatives from convention centers, various DMAs and other associations, and industry suppliers and vendors joined in unison to advocate Exhibitions Day. Participants included Reed Exhibitions, Freeman, GES, The Expo Group, , Convention News Television, CEIR, IAEE, LVCVA, Visit Baltimore, Messe Frankfurt North America, Louisville Convention & Visitors Bureau and others.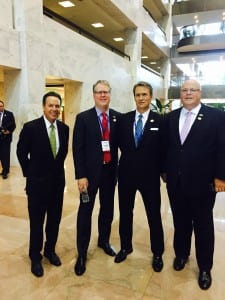 LEGISLATIVE INVOLVEMENT
The group met with several policymakers who recalled the issues presented during the inaugural Exhibitions Day in 2014, already achieving the coalition's goal to build awareness on the value of the exhibitions industry that feeds approximately $72 billion into the U.S. economy.
Tanel shared that while some governmental offices recognized the contributions of the industry to local economies, such as Nevada, Illinois and Florida, others misunderstood the tradeshow business as well as the business travel market by only associating travel with leisure.
"Both times have been gratifying to be able to explain that travel is both leisure and business, and a majority of the business travel community benefits the B2B space," she explained. "It's a job whether you're sitting in an office from 9-5 or sitting on a plane on your way to a job."
Herself conducting six different appointments, Tanel spoke with Kentucky Sen. Massey who personally exhibited at tradeshows to promote a stylus pen he invented, and so could relate to issues within the tradeshow industry. She encouraged fellow industry professionals to reach out to members of Congress in order to explain the industry's perspective and garner more support.
"We should never be afraid of our elected representatives – they are people. And they are doing their job, which is to serve the public," she assured.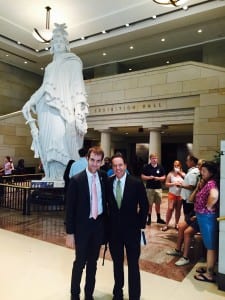 AGENDA
Issues addressed at this year's Exhibitions Day built upon the previous year's campaign.
Talks continued around the JOLT Act, a bipartisan bill which allows for visa waivers to facilitate trade. However, Tanel called the Visa Waiver Program a misnomer as the approval process actually focuses on safety and security instead. She, among others, called for a rewording of the JOLT Act, citing the specific dollar amount that international attendees spend in the U.S. during each visit to reinforce the group's cause.
Having been renamed the Secure Travel Partnership Program, the initiative eases the visa application process for those entering the U.S. for short-term business purposes. Its passing could mean an additional 1 million annual visitors to the U.S. with the potential to generate $11 billion in revenue and create 61,000 more American Jobs.
Regarding the Open Skies policy, international agreements meant to expand international markets for passenger and cargo flights to and from the U.S., the group voiced concerns about competition from Middle Eastern carriers, especially in the state of Nevada where direct flights were limited prior to instatement of the agreements.
Open Skies agreements would eliminate government control over routing, frequency and pricing to allow for an open market. EMB urged for the agreements to promote fair competition among airline carriers by refraining from freezing Gulf carrier paths into the U.S.
As a result of Tanel's meeting with Nevada Senator Dean Heller, whose representation includes Las Vegas, the nation's No. 1 tradeshow destination, EMB procured a letter from the senator on behalf of the organization to allow trade agencies to confer without interference from legislative offices.
The Trade Promotion Authority bill, passed through the House of Representatives on June 18, outlines high-standard objectives and priorities for U.S. negotiators to pursue in trade agreements. Passing the bill would bolster more export of U.S. goods and services, thereby supporting more American jobs.
U.S. travel exports totaled $220.6 billion in 2014, with an estimated $1 in every $11 spent coming from a foreign traveler buying U.S. goods and services. Additionally, travel experts report that more international visitors participate in U.S. tradeshows due to free trade agreements, spending $36,000 more than U.S. exhibitors.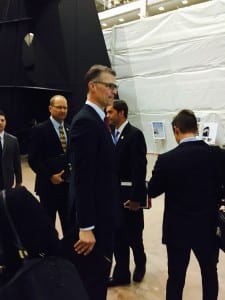 Finally was the topic of government employees attending exhibitions and events in their respective fields. EMB advocated the importance of employee attendance of events that share best practices and provide opportunity for networking to further business in the U.S. Furthermore, many businesses thrive on government contracts and helping to booth the overall economy.
Face-to-face meetings and exhibitions help 98 percent of federal employees effectively perform their jobs while advancing their agencies' missions, according to a poll cited by EMB. Another 85 percent attested to the value of exhibitions and events for career development and training.
PLANNING AHEAD
Continuing its cause next year, EMB shared its goals for Exhibitions Day 2016: To grow the number of delegates in Capitol Hill, to better prepare the group with statistics by state that will provide perspective and help with export initiatives or trade agreements, and to expand to include the global exhibition community. Talks begun in 2014 with various trade organizations, such as UFI and PCMA, focused on major markets in Asia, the Middle East, Africa and India and will continue in 2016.