Plenty of changes can be expected at this year's EXHIBITORLIVE!, formerly known as EXHIBITOR Show. To be held March 1-5 at Mandalay Bay Convention Center in Las Vegas, the self-described "Trade Show for Trade Show People" will be entering its 27th year of providing university-affiliated educational sessions and industry products and services.
Strategically announced in July 2014 at the start of the marketing cycle for the annual show, owner and organizer Exhibitor Media Group introduced the rebranded name.
"EXHIBITORLIVE is the next chapter of the EXHIBITOR Show. It highlights our commitment to the show and to our customers who make a living doing live events and tradeshows," shared John Pavek, chief marketing officer, EXHIBITORLIVE.
According to Pavek, including the word "live" reinforced the core purpose behind tradeshows – to foster in-person interaction and relationship-building.
"We're all adopting and using technology solutions for increased communication, and I think it really says that tradeshows are a live human experience. It's all about saying that face-to-face meetings and events are more important today and for the future of events," Pavek explained.
Despite the growing use of technology, tradeshows continue to provide a real-time marketplace.
"It's a statement about tradeshows that they build trust, forge communities, cement relationships and close business like no other marketing channel or medium can do," said Pavek. "We're really looking forward to the next 25 years, and the future of our business is in these human connections. And the core of EXHIBITORLIVE is this core value."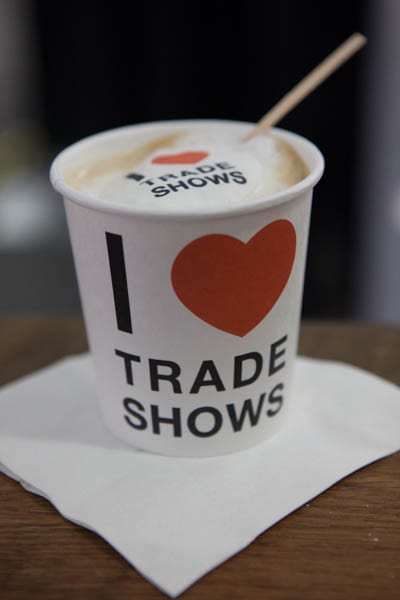 Known as EXHIBITOR Show since its debut in 1989, Pavek believes long-time exhibitors and attendees will eventually adjust to the new name, citing positive feedback since its introduction.
"You'll still have people say 'Are you going to EXHIBITOR Show?' because it's been ingrained for so long," said Pavek.
First held at Bally's Las Vegas Hotel and Casino, EXHIBITORLIVE is committed to Mandalay Bay Convention Center for the next few years. The city of Las Vegas also remains its home for the foreseeable future.
"The show is committed to Las Vegas as the No. 1 tradeshow city in the world. There's always something new there – new venues and new opportunities," Pavek commented.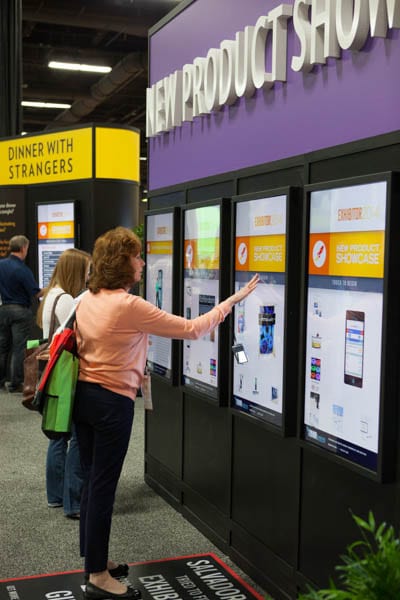 Among the new things to be seen at EXHIBITORLIVE is the New Product Showcase.
"We only get together as an industry once a year, and EXHIBITOR has become a launching pad for new products and services – approximately 45 to 60 new products that have never been introduced to the industry. It's all about spotlighting what's new and innovative," noted Pavek.
A team of corporate marketers and actual exhibit or event managers will evaluate submissions based on a set of pre-determined criteria, including the products' level of innovation and helpfulness on the job. Entirely a customer-driven recognition, the top six new products are to be awarded the Buyer's Choice Award.
Historically, products that helped make tradeshow marketing more effective and productive, such as lightweight displays or new graphics capabilities, were often seen in the New Product Showcase. More recently, customer engagement tools or technology that help exhibitors save money or track sales and expenses are now submitted for evaluation.
According to Pavek, the adoption of new products, especially those that assist in converting leads into sales, typically begins with exhibit builders followed by marketing partners then by the tradeshow industry as a whole.
"Builders and designers are the heart and soul of industry – they are the ones who adopt the technology tools and bring them to the customers," shared Pavek.
With a big uptick in international attendance during EXHIBITOR2014, Pavek is hopeful that 2015 will continue to see a geographical shift. The number of countries represented in 2014 nearly doubled previous years.
"I think the world is getting smaller. The U.S. economy is pretty strong right now and pretty attractive as a marketplace, especially to some of the European companies and countries," Pavek commented. "We've made a conscious effort to try to connect the supplier industry to corporate marketers [who are] asking for more international resources for how to more effectively market products and services through international participation."
Approximately 66 percent of EXHIBITORLIVE attendees reportedly are corporate marketers who either are or planning to exhibit overseas within the next two years.