SUNY/Fashion Institute of Technology (FIT) in New York City has developed a reputation for turning many of its graduates into leaders capable of successfully operating as designers in the exhibit and event industry.
On May 21 at Jacob K. Javits Convention Center, FIT Associate Professor and Associate Chairperson Brenda Cowan saw all 13 of the students in the 2015 Graduate Exhibition Design degree program finally leave the nest.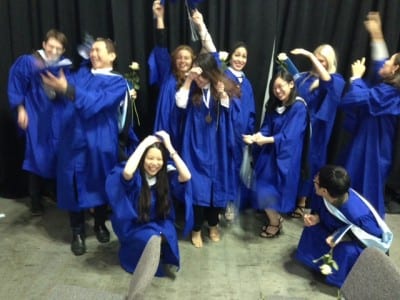 Their graduation festivities, which also included a day-long Thesis Capstone Event on May 15 and a special ceremony on May 20, signaled the completion of 16 months of intensive study.
This year's graduates represented different parts of the world as well as diverse ideas and designs. During their course of study, they built a foundation to become professionals who are able to use design to effectively tell a client's story.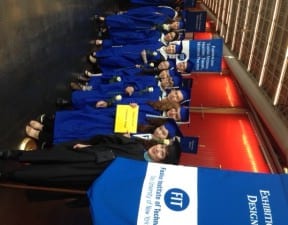 They now have a deeper knowledge about the areas in which they want to work and practical skills in things like interior design, graphic design, industrial design, exhibit production, architecture and lighting.
As the tradeshow industry gets ready to welcome these 13 graduates with open arms, we at Exhibit City News wish them well in their next pursuits. Congratulations FIT Class of 2015! We're proud of you!
Coming in July 2015
Stay tuned for the July 2015 print issue of Exhibit City News for more coverage on FIT.
We'll give readers a behind-the-scenes look at the 2015 Thesis Capstone Event  as well as the industry veterans and FIT graduates who came out to support the FIT Class of 2015.
We'll also follow up with FIT alumni and discover what they're doing now.