On April 22, starting at 3:30 p.m. Central European Summer Time (9:30 a.m. EDT), "Forward Together 2021 Europe," a three-hour virtual event, will take place on the Allseated exVo platform.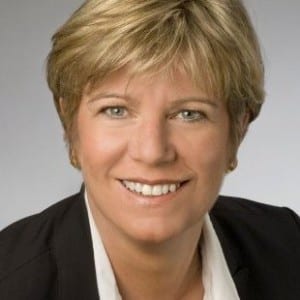 To showcase what can happen on online event platforms, IFES will "exhibit" virtually at this event. In addition, Uta Goretzky (pictured right) will run a session with Kerry Walsh from AIEA, Frederico Toja from MPI and Karina Grützner from ICCA on the topic: "Are hybrid events here to stay?" This session will start on the Trafo Baden stage at 4 p.m. Up to 20 participants can share and discuss their expectations in an open space format.
To bring the European industry together, Allseated has teamed up with strong partners such as IMEX, LOCATIONS Messe, GCB German Convention Bureau and associations, including ICCA, IACC, PCMA, EVVC, BTA, AEO, HBAA and IFES.
Participants can learn about the benefits of virtual events, chat with colleagues from the events industry, browse around the space and attend expert sessions at the stages. Thought leaders will be in attendance to ensure interaction.
To register for this free event, go to event.webinarjam.com/register/31/rp0mzfv2
IFES is the International Federation of Exhibition and Event Services. It is the international association of national associations and companies that are active in the fields of design, conception, production and services for exhibitions, trade fairs and events. IFES offers a platform for international cooperation achieved through networking and knowledge exchange. Founded in 1984, on the initiative of national associations in Belgium, Denmark, France, Germany, Italy, the Netherlands, Great Britain and the USA, IFES celebrated its 35th anniversary in 2019. The association is registered in Brussels under Belgian law. The "global collaboration network" briefly describes IFES. But to understand what IFES is, you have to go deeper into the details. IFES represents more than 280 companies from all over the world. Each of these companies has signed the IFES Code of Conduct—a kind of constitution that regulates the cooperation within the entire network. So when an IFES partner serves the customer of another member, both the customer and the member know that they are being professionally advised and supplied by a company that meets the highest quality standards. This is a member benefit with priceless added value. In order to increase the number of partnerships within the IFES family, the association offers several opportunities for "getting to know each other." Sharing knowledge is the foundation of our association. For more info, visit ifesnet.org