Global DMC Partners, is pleased to announce its new partnership with Ikebana, an expert destination management company serving France and Monaco. Founded in 2009, with three offices in Paris, the French Riviera and Monaco, Ikebana is ideally positioned to help clients experience authentic, memorable and local experiences.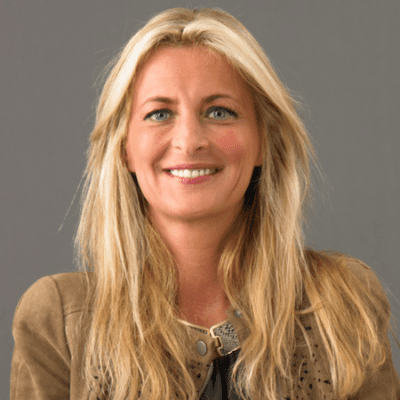 "Whether it's a gala dinner in Monaco or a car launch on the French Riviera, we are confident that Ikebana will meet and exceed the high expectations of our clients," says President and CEO of Global DMC Partners Catherine Chaulet (pictured left). "With France reopening its international borders last month, we are excited to reintroduce our clients to what France and Monaco can offer them through this new, fresh partnership."
Using a combination of creativity, technology, local expertise and innovation, the team of multilingual senior project managers at Ikebana creates customized events, product launches, conferences, galas, incentive and team-building experiences. Armed with an experienced internal team and an extensive network of local specialists, Ikebana can assist planners with everything from logistics, venue sourcing and event design to attendee engagement, production, corporate social responsibility and more.
"We are honored to have partnered with Ikebana and their passionate team of experts and look forward to the creative experiences that they will no doubt deliver for our clients," states Chaulet.
The destination management company has worked with top international companies, including Cartier, Lancôme, Lexus, Ralph Lauren, Mandarin Oriental and Nike, to create events in locations from Normandy to Cannes to Paris.
"We are very excited to join the GDP family and are convinced that our two companies are based on the same fundamentals: customer service, creativity, authenticity and, above all, the human touch," said Elsa Aguado-Renard and Laëtitia Ricci, associate directors of Ikebana. "Our passion for our job is equal to our love of our destinations. We love it, we explore it, we discover it day after day, and all this with a single aim: to give you our destinations, France and Monaco."
Global DMC Partners (GDP) is the world's premier centralized resource for virtual, hybrid and in-person events. Leveraging its exclusive partnerships, including the largest global network of independent destination management companies (DMCs), and specialized event service providers, GDP provides a one-stop, global solution for total event success. Thanks to a global team with decades of experience and a passion for the meetings and events industry, clients can centralize all of their event needs through one dedicated advisor that ensures a singular standard of excellence from start to finish. For more info, visit  www.globaldmcpartners.com.