1909 – First CONEXPO held
The first CONEXPO show took place at a fairground in Columbus, Ohio, in 1909. The first staging of the show that became CON/AGG was held in 1928 in Detroit, Mich. These expositions grew to become two of North America's largest shows, and in 1994, they joined forces, first held March 1996 in Las Vegas. This triennial event has become the western hemisphere's largest show for the construction and construction materials industries. Total registered attendees for the 2014 show equaled almost 130,000 people descending upon the city-within-a-city show, with move in, show time and move out equal to about 40 days.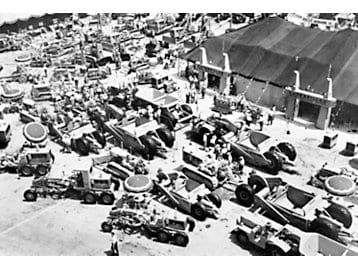 1925 – UFI forms
Established in 1925 as the Union des Foires Internationales, UFI has hundreds of members around the world including tradeshow organizers and fairground owners, and exhibition associations. After a 10-year interruption due to World War II, UFI's activities resumed in 1947, moving headquarters from Milan to Paris, and the 24 remaining UFI members renewed their efforts contributing toward economic recovery. In the context of international trade liberalization, trade fairs from non-European countries began to join during this period. Now known as UFI – The Global Association of the Exhibition Industry, it has expanded its membership base to include national trade fair organizers and partners of the exhibition industry.
1955 – Las Vegas Convention and Visitors Authority forms
Created in 1955, Las Vegas Convention and Visitors Authority (LVCVA) was charged with maintaining Las Vegas as the No. 1 tradeshow destination in the world. Funded by a room tax rate, LVCVA is a quasi-governmental agency that contributes to the growth of the economy in Southern Nevada by promoting tourism, conventions, meetings and special events. The agency has six international offices in Japan, UK/Ireland, Germany, Korea, Australia and France. Its marketing efforts cover the more than 150,000 hotel and motel rooms in Southern Nevada including Laughlin, Boulder City, Jean, Primm, Henderson, North Las Vegas and Mesquite.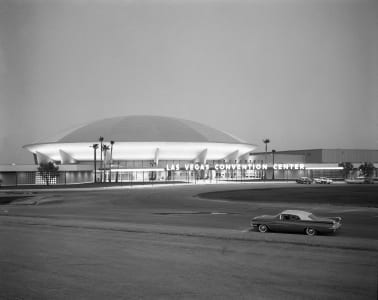 1999 – CMS, Lincoln Studios merge to form MC2
Creative Management Services (CMS) and Lincoln Studios formed an unprecedented alliance to create MC2, a provider of distinctive marketing environments and solutions for exhibits and tradeshow services, corporate meetings and special events. By combining the sales forces, resources and capabilities of its predecessors, MC2 was positioned as one of the largest full-service providers in the fast-growing industry. Under the terms of the agreement, the merging companies became operating divisions of MC2, headquartered in St. Louis.