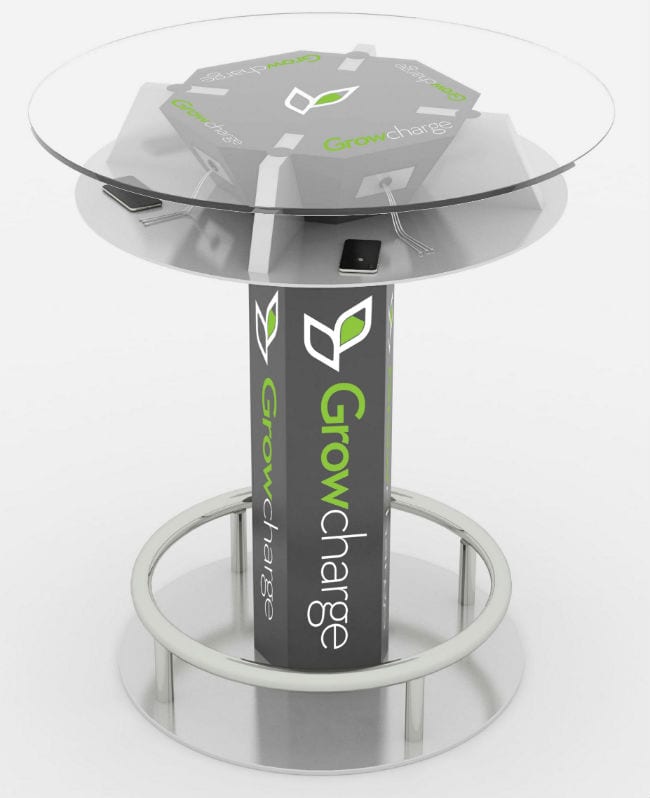 Effective Feb. 1., goCharge Canada has changed its name to Growcharge, Inc. The change reflects the company's expansion into the U.S. market after four years of successfully operating in Canada. Along with the expansion, the company is launching a new product line with the latest in rapid charge technology.
The name Growcharge was decided on after a 2017 campaign that had the company planting 50 trees every time it rented or sold a charging station. This led to the company agreeing to plant 11,000 trees on 11 acres of land which was 1,000 trees more than its original goal. The trees are set to be planted this spring. Because of the success of the program it is now part of the Growcharge's everyday business model. Due to the expansion the company has set a 2018 target of 30,000 trees on 30 acres of land.
Growcharge is one of the leading providers of cell phone charging stations in North America. Available for sale or rent, Growcharge provides a "must have" utility to keep people connected. Based in Las Vegas and Calgary, Alberta, Growcharge offers an array of charging options, ranging from open-bay and locker solutions to free-standing kiosks, wall-mountable kiosks and even furniture. For more info, visit www.growcharge.org.