The director of enterprise marketing at Sanofi was named president of the Healthcare Convention & Exhibitors Association (HCEA) for 2015-2016. Christine Farmer assumed the role of HCEA president during the 2015 HCEA Annual Meeting in Denver, Colo., June 20-23.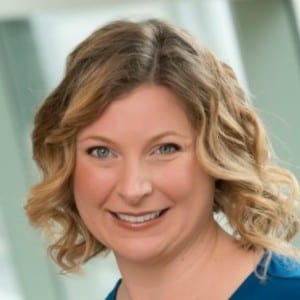 Farmer has been involved in healthcare exhibit marketing industry for 14 years. Her passion within the industry is the strategic positioning of exhibiting as a critical component of a brand's marketing mix. She has held various roles within Sanofi in the sales and marketing segments of the organization both domestically and globally. Her current primary focus is managing the operational execution of Sanofi's digital marketing platforms.
During her acceptance speech at the HCEA Annual Meeting, Farmer emphasized the importance of membership in HCEA. "Choosing to become a member of an association implies that you are choosing to be part of an organization that advocates with, and for, you. It implies commitment. It implies inclusion. It implies investment. Membership in HCEA is an investment in your organization. Attending this annual meeting is an investment in you."
Farmer has been an active member of the Healthcare Convention and Exhibitors Association since 2001. During that time, she has held both volunteer and elected roles within the organization including, Chair of the Association and Industry Relations Committee, and Chair of the Education Committee. She has been a member of the Board of Directors since 2010. Farmer is thrilled and honored to become the president of HCEA and is dedicated to the mission of bringing together all member segments of the industry in order to advocate and elevate face-to-face experiential marketing initiatives.