submitted by Mary K. Huntington Place
Karen Totaro, general manager for Huntington Place/ASM Global, is pleased to announce that Huntington Place has rolled out successful measures designed specifically to improve union relations in the venue, including participation in future workforce development, quarterly meetings with union leadership and a new position of Public Safety Operations Manager among others.
"Union relations is always a top priority for me as a General Manager, but also for ASM Global overall as we understand the critical nature of working with all the skilled trades," said Totaro. "Our team focuses on communication as a key aspect of any successful relationship. The more correct information we can share, the more positive impacts for our clients."
The new role of Public Safety Operations Manager as part of the Public Safety department, serves as liaison between union labor and venue management for day-to-day operations in event labor services concentrating on exhibit hall floors and dock locations. Public Safety Supervisor Matt Lancaster was promoted to the position, coming into it having strong relationships with union labor in the venue already established.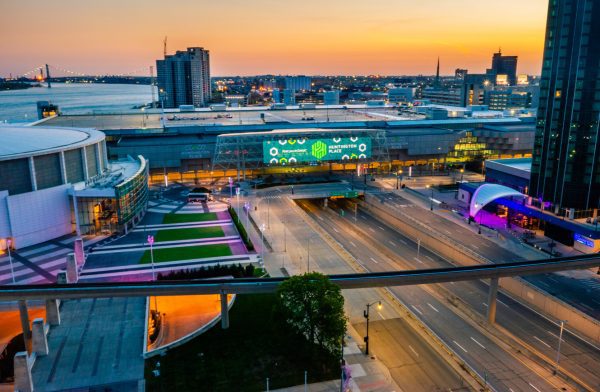 In his new position Matt focuses on: monitoring exhibit halls and dock areas during events; educating contractors on show move-in and move-out processes; quality control of exhibit hall floor space and dock areas; and facilitating collaborative relationships between customers, contractors and vendors among other duties. He works closely with general service contractors and their union labor to develop strategies and policies associated with maintaining a safe and secure environment in Huntington Place.
"Matt recently told me the union teams are all starting to call him directly now when they need help with something on the show floor or on the dock . . . SUCCESS!" said Totaro. "We are already way ahead of all I hoped for by simply hearing that the communication is indeed happening and that Matt respects their roles and they respect Matt's role, and both are optimizing that communication. Love it when we make magic happen (through a lot of hard work)."
Quarterly meetings including collaborative agendas with labor and management are now held regularly. Several new amenities for labor have been established in the venue including renovated offices back of house with a break room and smoking areas with benches and heaters outside the exhibit hall docks in two locations. Additionally, a new protocol for trouble reports includes a response requirement from management within 24 hours or the next business day.
But the new program that excites Huntington Place staff and union labor the most is the student group tours in Huntington Place coordinated by various union trades along with Matt Lancaster. Recently the IBEW Local 58, Detroit Workforce for the Future, and the Operating Engineers Local 324 brought in students to give them exposure to the skilled trades and encourage them to see trade work as a possible career.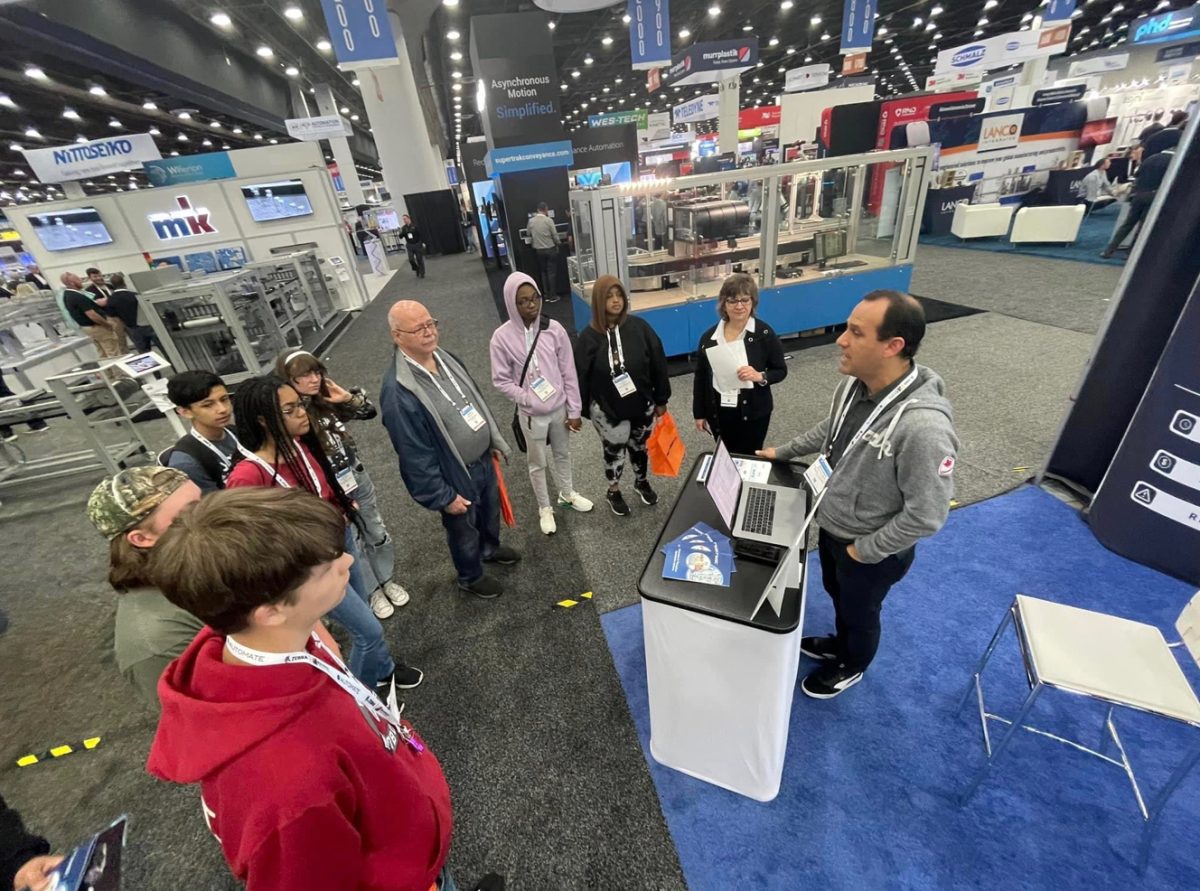 On May 18, a group of 16 students toured of the Automate 2023 event move-in at Huntington Place. Conversations were facilitated between students and laborers from IBEW, Operating Engineers, Iron Workers, and Carpenters setting up the event, letting students see the construction of Automate's 800 exhibits firsthand. Students also enthusiastically watched demonstrations of robot programming. The show ran May 23-25 in Huntington Place with 28,000 attendees and was the largest trade show to date in the 22 year history of Automate.
"The relationship that has been established in such a short period of time between Matt and our partners in union labor exemplifies how we operate as unified team here at Huntington Place," said Marlon Wilson, director of public safety for Huntington Place/ASM Global.  "We are all focused on one mission, to provide our visitors and clients with the very best guest experience.  Matt has played a critical role in the success of Huntington Place for many years and in his new position, allows the center to continue to improve upon the strong relationships within our community."
The Detroit Workforce for the Future is a sixteen-week free training program that introduces high school students to the construction industry. For the 6th consecutive year, the program is available to Jobs for America's Graduates (JAG) at Cody, Osborn, Pershing, Chandler Park Academy, Covenant House Academy, and Randolph High Schools. Detroit Workforce of the Future is made possible by the partnership of construction industry associations, unions, schools, other local agencies that work together to create incentives and inspiration for a cohort of students. Graduates receive tools, work boots, and safety gear at no charge and are paid an hourly wage as part of the program.
"We see the value in exposing the next generation to a career in the skilled trades," said Totaro.It is so much fun to watch their faces as they see a show being built and start understanding theorganized construction by various local union laborers working together to accomplish a successful event. It is the best way to get them excited about considering a career here."
About Huntington Place
With 723,000 square feet of exhibit space, Huntington Place, Detroit's convention center, boasts one of the largest contiguous exhibit floor spaces in North America and has the largest ballroom in Michigan with 40,000 square feet. It is a LEED Gold certified venue and has received numerous industry awards for excellence including the 2020 USGBC Leadership Award for Building Performance, making it the only convention center in the history of the award to receive it. It is the 16th largest convention center in the United States. Visit online at huntingtonplacedetroit.com
A
bout
ASM G
lobal
ASM Global is the world's leading producer of entertainment experiences. It is the global leader in venue and event strategy and management—delivering locally tailored solutions and cutting-edge technologies to achieve maximum results for venue owners. The company's elite venue network spans five continents, with a portfolio of more than 350 of the world's most prestigious arenas, stadiums, performing arts venues, and convention and exhibition centers, including McCormick Place Chicago; Moscone Center San Francisco; ICC Sydney Australia; Olympia London; Shenzhen World China; and P&J Live in Aberdeen, U.K. Visit online at asmglobal.com