Hyatt Regency Tysons Corner Center, scheduled to open in spring 2015 in Tysons Corner, Va., hired a marketing communications manager.
Erica Stevens joined the organization with a background in marketing, public relations and social media.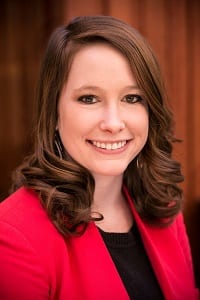 "Having Erica on the Hyatt Regency Tysons Corner Center team will heighten our message and help us reach the local, national and international travelers. The hotel will be in a great location for business and leisure travels at Tysons Corner and will serve as a home away from home for our guests," said Daniel Amato, general manager, Hyatt Regency Tysons Corner Center. "Erica's experience in marketing combined with her social media expertise makes her the perfect person to manage our marketing team. She has tremendous energy and passion for her role. She is very excited with our new hotel project and reflects that every day as Erica will be able to utilize her skills in marketing and help launch the hotel in early 2015."
In her role as marketing communications manager, Stevens will manage the hotel's marketing, public relations, and social media strategies. She will work with the hotel's executive team to ensure successful development and execution of the marketing plan.
Prior to joining the Hyatt Regency Tysons Corner Center, Stevens worked with organizations including Fleishman-Hillard, Indiana Department of Child Services, and boutique public relations and marketing firms.
She received a Bachelor of Arts in Public Relations from Ball State University's College of Communication Information and Media and Ball State University's Honors College in Muncie, Ind.