Spearheading the transformation of the former annual GIBTM show, IBTM Arabia will take place Feb. 10-12, 2015, at the St. Regis Hotel Saadiya Island Resort in Abu Dhabi.
Key features of IBTM Arabia 2015 include a new, exclusive, closed-door event format based on mutually matched business appointments, providing more touch points for exhibitors and buyers. In addition to an all-inclusive pricing structure, the event will also accommodate a one-to-one ratio of hosted buyers and exhibitors.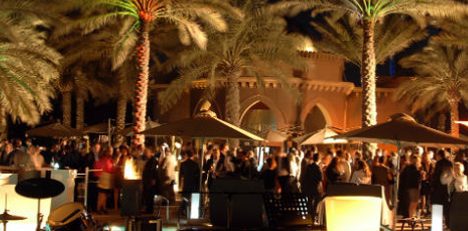 "The new concept is a result of the commentary fed back to us from key industry stakeholders, including those from the private and public sectors, as well as other professional MICE organizations," said Lois Wilcox, exhibition manager, IBTM Arabia.
Foremost in the transformation will include a solution in which innovative meeting pods, customized with the exhibitor's corporate branding, will give privacy to meetings between hosted buyers and exhibitors.
"Exhibitors only pay one price, and their meeting pod will be ready upon their arrival so that they can go straight into business meetings. Everything is included in the price; no additional stand costs, freight, or build costs," said Wilcox.
RTE's research revealed that the market wanted to prioritize the time given to meetings with premium buyers but in the most cost-effective fashion. IBTM Arabia will feature up to 200 exhibitors, who will be able to meet with the same number of prestigious planners representing the regional and global MICE industry – 50 percent regional and 50 percent international, from Asia Pacific, Europe, North America and South America.
All exhibitors and hosted buyers can select online whom they would like to schedule a meeting with, and a sophisticated software system will match the appointments, based on the preferences of both buyers and exhibitors.
"That results in up to 30 highly relevant appointments for each exhibitor – 6,000 total across the event," said Wilcox.
The name change also provides synergy with the other shows within the IBTM Global Events portfolio.
"The unique concept for the Middle East's leading MICE event is now similar to IBTM America, IBTM India and IBTM Africa," Wilcox said. "All exhibitors now have an equivalent amount of floor space and their meeting pod is exactly the same price, size and design, with the exception of their respective corporate branding."
IBTM Arabia is held with the support of Abu Dhabi Convention Bureau – a dedicated entity of Abu Dhabi Tourism & Culture Authority charged with stimulating the meetings industry in the emirate.
To find out more, visit www.ibtmarabia.com