Reed Travel Exhibitions (RTE), a provider of exhibitions for the travel and tourism industry, confirmed that it appointed a new portfolio director for IBTM Events Portfolio.
Handling IBTM Events, showcases for the meetings and events industry held in seven business destinations across the globe, is Sallie Coventry.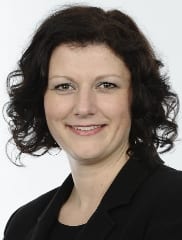 "We are delighted that Sallie has accepted this position, and we are confident that her broad range of expertise will ensure she excels in the role which encompasses multiple shows in a highly competitive, global industry segment," said Richard Mortimore, chief executive (UK), Reed Travel Exhibitions.
Previously, Coventry worked as a managing director for W&O Events.
"She successfully oversaw double-digit growth of her key accounts over three consecutive years and was responsible for building and developing a team of highly skilled event professionals to service client needs," added Mortimore.
She also held positions with TFI Group and Innovex Medical Communications.
"I'm very excited to be joining the Reed team and to have the opportunity to build on the great success of the portfolio," said Coventry. "The IBTM shows are well respected in the industry, and I take this heritage very seriously. I intend to maintain this legacy whilst bringing a fresh perspective from my experience as a buyer as well as to drive customer service and innovation continuously forward."
Coventry attended Lancaster University.