Informa Markets announced the launch of "I'm Lifestyle," a brand-new high-end shopping event that will take place in November, with a blend of three essential elements: Beauty, Fashion and Gourmet.  Informa Markets' "I'm Lifestyle" is scheduled to take place November 19 – 21 at Hall 1 – Hong Kong Convention and Exhibition Centre (HKCEC). The Festival features 200+ selected exhibitors presenting a broad selection of products and providing a unique one-stop shopping experience for visitors. The new event benefits local businesses by allowing them to tap into the retail market and capture new business opportunities.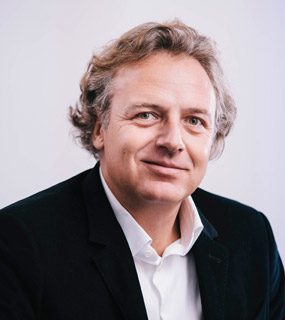 David Bondi, senior vice president – Asia, Informa Markets, says, "As a combined synergy from three of our well-known industry sectors, I'm Lifestyle will drive a diverse range of professional buyers and attract local shoppers on a quest for 'lifestyle' products and personalized experiences. We are excited to host this debut event where ideas, trends and lifestyles collides to create a unique shopping and leisure time for all visitors."
I'm Beauty & Wellness offers a complete range of meticulously crafted beauty and health products that promise quality pampering and refreshing looks.
I'm Fashion presents a selection of lifestyle items, from fashion accessories, fashion jewellery, outfits, and garments, to home products, including homeware and artwork. The sector will reveal the upcoming trends for fashionista and leather lovers to upgrade their wardrobe and home interiors.
I'm Gourmet feasts in a collection of gourmet food suiting different occasions, seasons, celebrations, and epicure cooking styles.
The three-day event will create an authentic and engaging experience for visitors and exhibitors alike. Besides the three established lifestyle sectors, masterclasses, themed talks, live demos and performances, and influencers livestreaming will enrich visitors' participation and enjoyment by bringing together commerce, learning and entertainment together.
For more info, visit www.im-lifestyle.com.